Meet Our New American Hardwoods
We love wood grain here. Rich, beautiful grain, front and center. We think it really celebrates the what's special about the wood and makes the piece being framed even better—which is why we launched the American Hardwoods collection in 2017. All of the solid hardwood mouldings are grown, dried, and milled in North Carolina and, just like all of our other frames, built by hand in Kentucky. Clearly customers feel the same way about natural grain with all its distinctive qualities because the premium collection has been a hit.
Since we always want to make more of a good thing, we're very excited to launch five new mouldings in the American Hardwoods collection: Black Walnut (in Gallery and Wide profiles), and three Cherry variations with lacquered sides—black, white, and navy.
Here's a closer look (although they look great from far away too!):
Black Walnut (Wide and Gallery)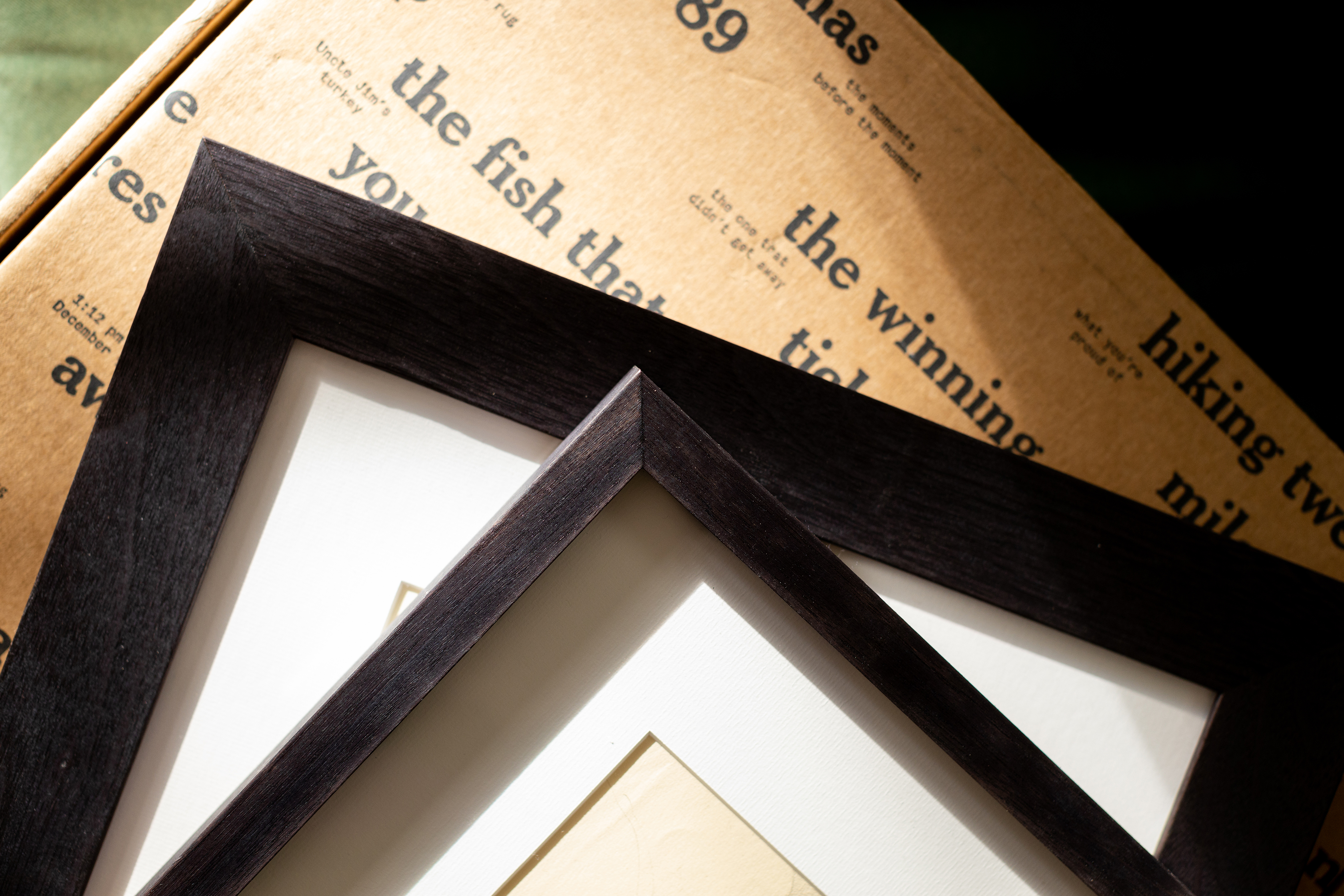 Walnut has been our most popular hardwood so it was a logical place to start making additions. "People really love the dark wood," says Tessa, our creative director, "We also get a ton of requests for black solid wood so we thought about different ways we could approach it. We decided to add a little bit of stain to the walnut we're already using so you can still see the grain." The warm black tone is perfect for framing memorabilia, vintage photos, and black and white photography—things that have their own rich history match well with a frame that does too.
Cherry with White, Black, or Navy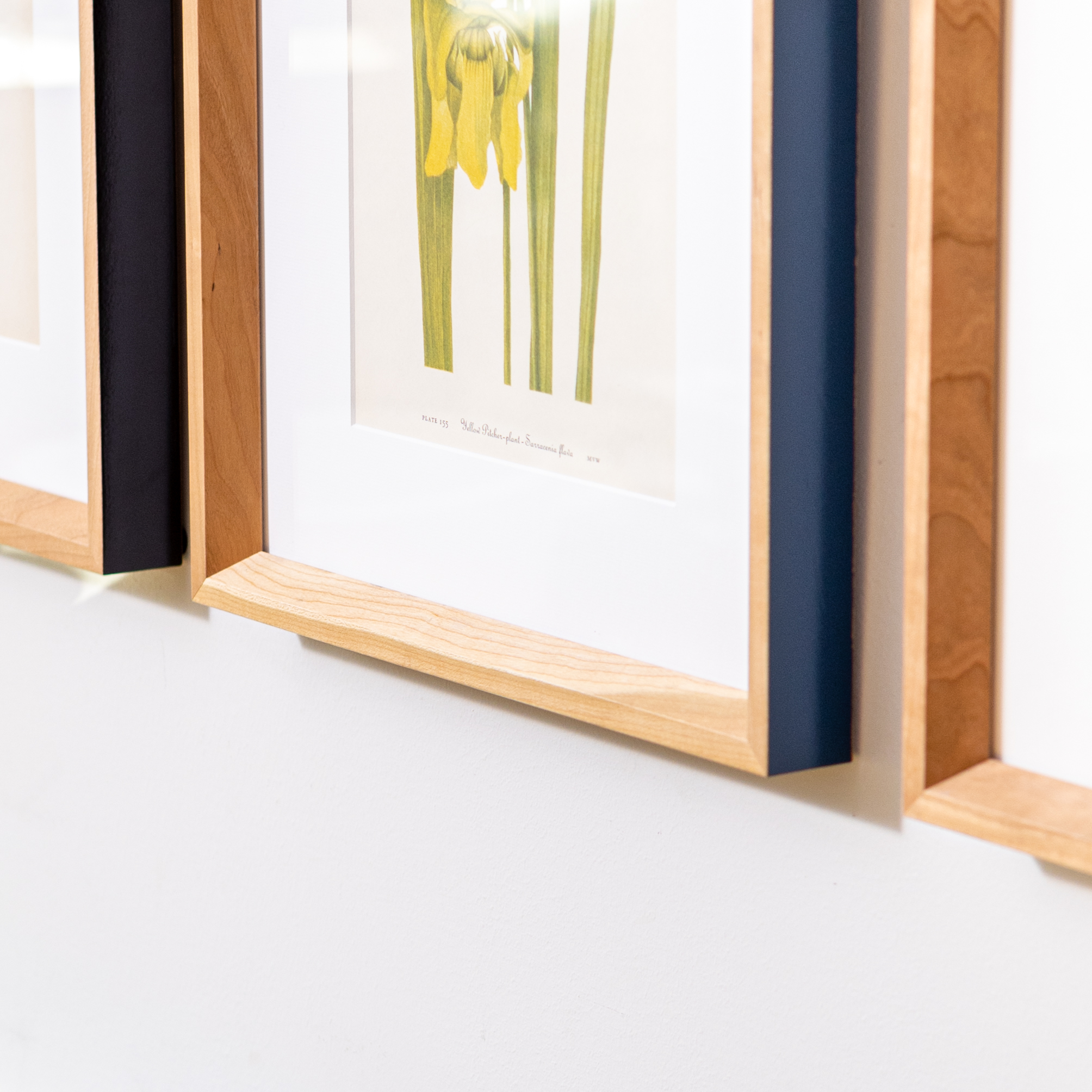 If you're looking to frame original art, look no further. From the front, the deep, angled profile of the solid cherry wood adds dimension and draws the eye in. From the side, a lacquered finish in black, white, or navy adds an unexpected touch. Not only is there room to float mount pieces behind the frame, but we actually created depth with the frame itself. "Art is made to be appreciated at all angles and I think that extends to the frame," says Tessa, "when you look at these mouldings, they really do look different from every side."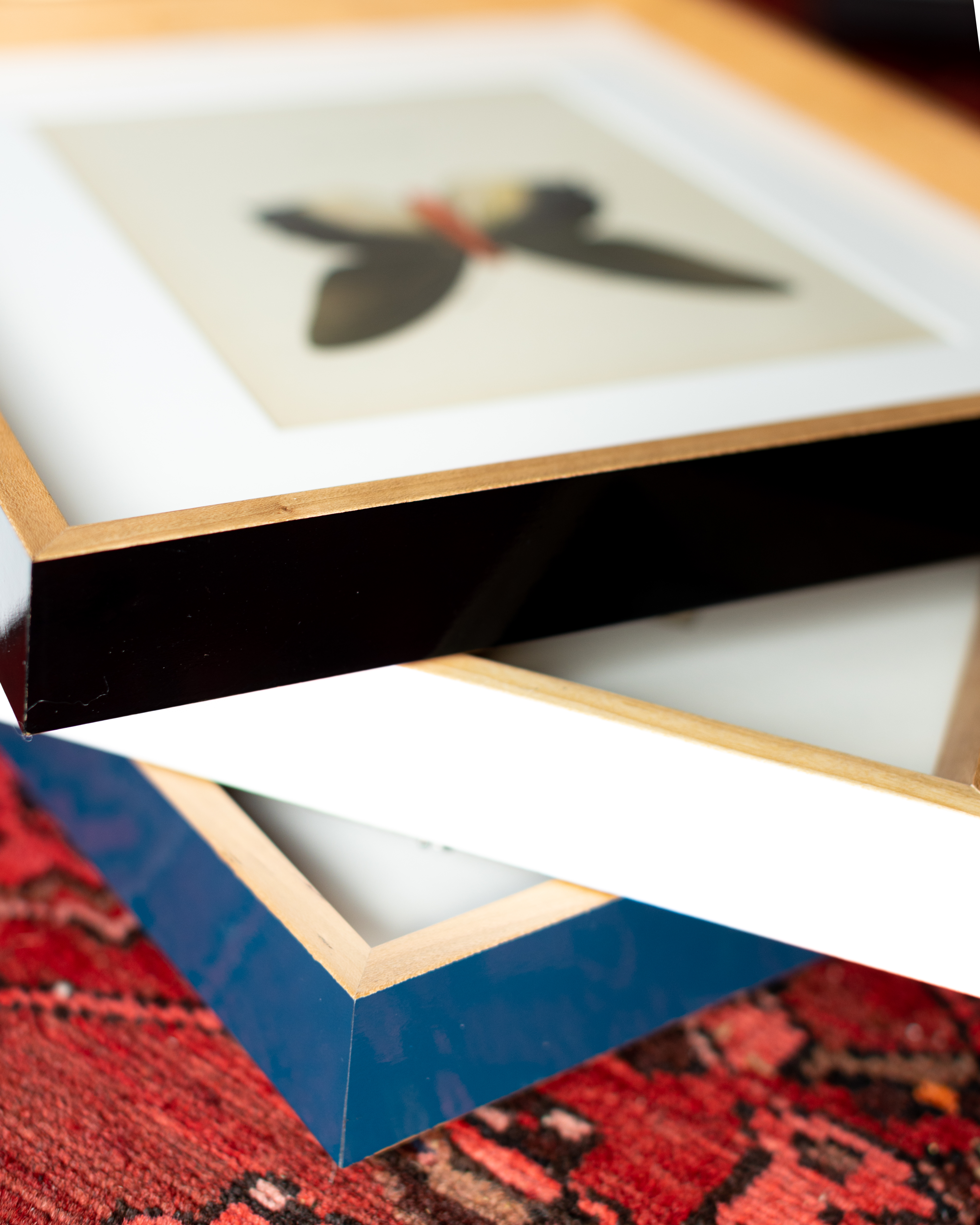 Check out these new mouldings and the rest of our American Hardwoods here.