Bowie album cover for my friend Nic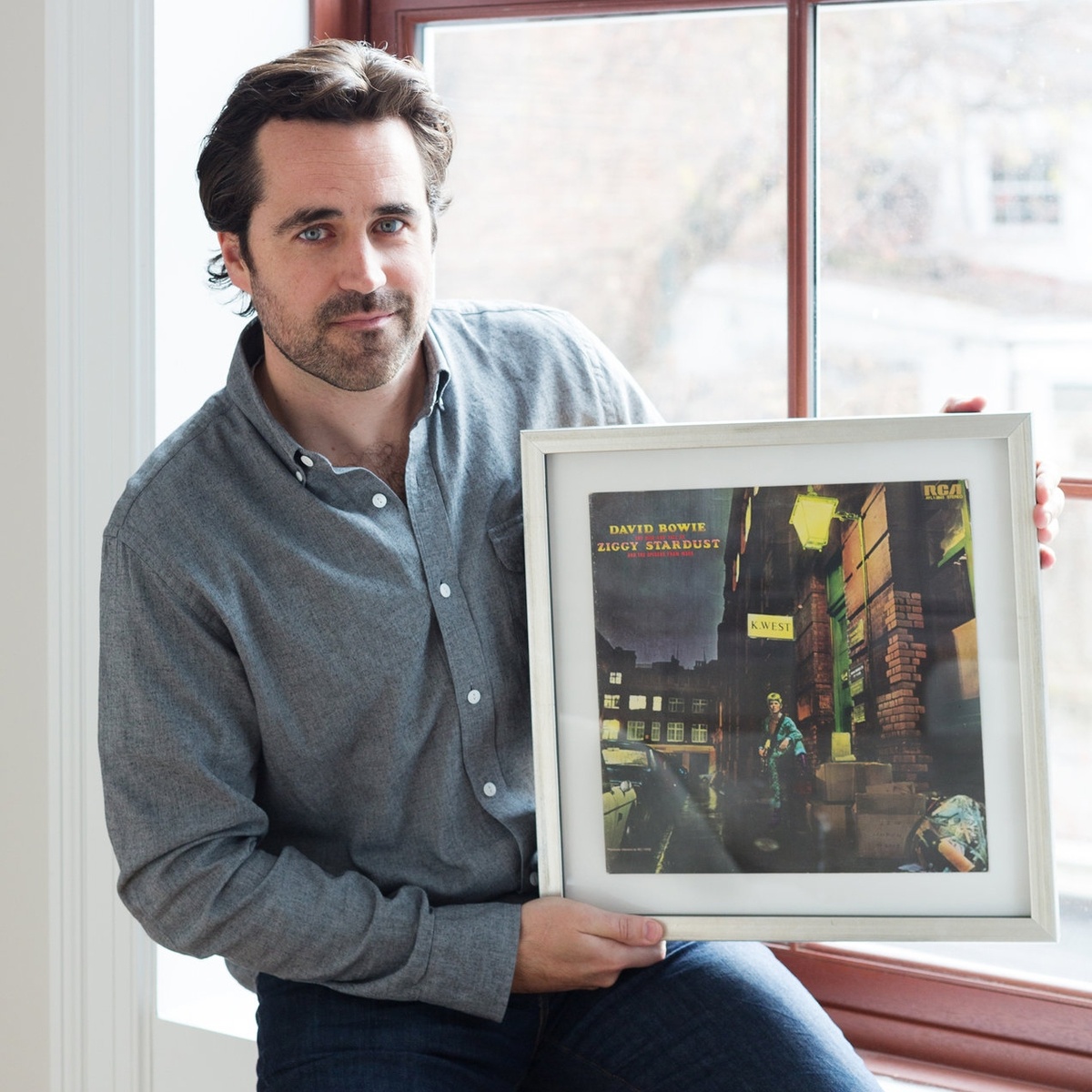 "I framed the cover to David Bowie's best album, The Rise and Fall of Ziggy Stardust and the Spiders from Mars.
This particular album is from the original run in the early seventies. It was from my dad's record collection so it has some special meaning to me.
To me, it's hands down one of the five best rock albums of all-time. And the album cover rocks - it's a vintage, dark photo of a dirty London streetscape that's been painted up with these glowing, almost neon colors.It's a perfect testament to the genius of David Bowie - amazing concept, amazing music, amazing packaging.
I'm giving this to my friend Nic. I lived with Nic for 5 years in my twenties and we've probably seen 100-plus live shows together. We always used to get into these deep discussions about music. "Who made the best debut album ever? What are the top 5 songs by The Band? Name the top 5 southern rock bands." Just endless barstool banter like that. Nic is a huge Bowie fan and loves this album. He just bought his first place so this is a fitting housewarming gift and a nice reminder of all those times spent watching and arguing about great music."
-Framebridge Head of Marketing and dad joke aficionado Matt