Meet the Mascot: Muffin
In honor of National Dog Day, we're celebrating a pup you have probably seen a lot of on our Framebridge feeds- Muffin! She's the frame-loving fur daughter of our Creative Director, Tessa, and like her Mom, you can often find her consulting on creative and offering friendly support. Psst, you can follow Muffins adventures (mostly napping and barking at the mailman) on Tessa's Instagram.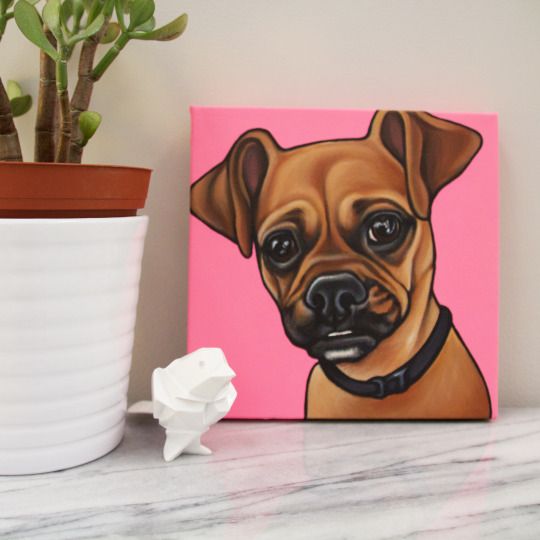 We couldn't be happier with how this painting came out! BUT, we need help picking one of our canvas frames. (Muffin seems to like Valencia.) Which one would choose?
You Might Also Like...