Love It: Gold Wire Bedroom
It's where you wake up, where you end your day, and where you spend so much of your free time (read: Netflix and chill). Your bedroom is pretty much a sacred space, so if it doesn't leave you feeling inspired it's time for a *makeover.* Looking for inspo? Start with a few tips from this lovely bedroom from Gold Wire.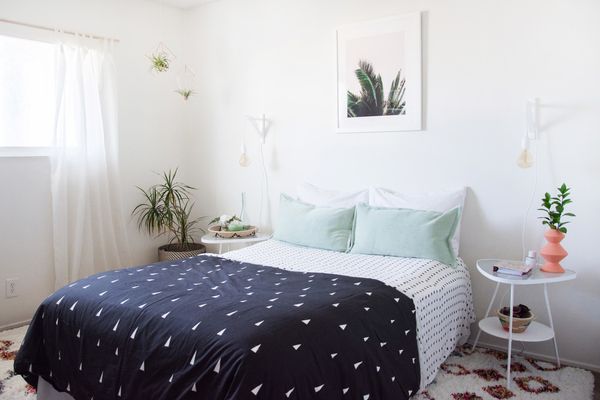 Step 1: Bedding. It should be something comfy, cozy, and cute. This navy bedding with geometric triangles is neutral enough to play well with other colors and textures, but not so basic that it gets lost in the shuffle.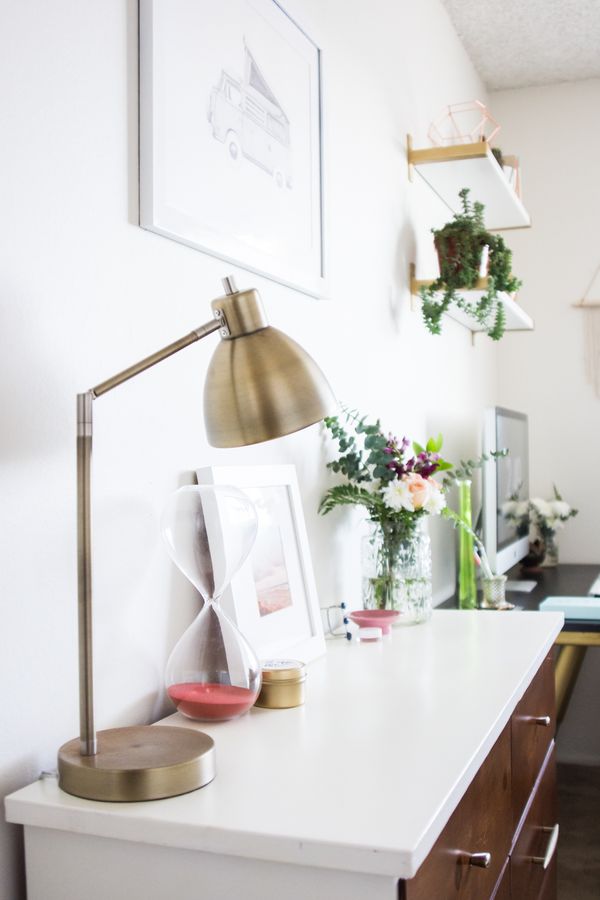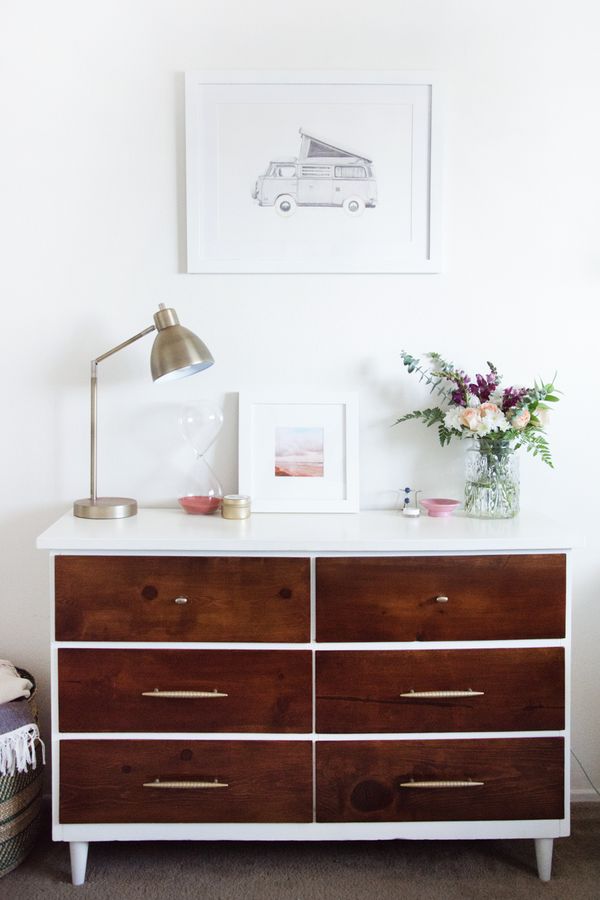 Step 2: Spruce up your dresser. We love some good tchotchke as much as the next person, but we do think you should pare it down to just your favorites. After all, the line between decor and clutter is a fine one. (Our Insta Mini frame is a great way to balance a few random pretties and knick knacks on dressers and side tables... if we do say so ourselves.)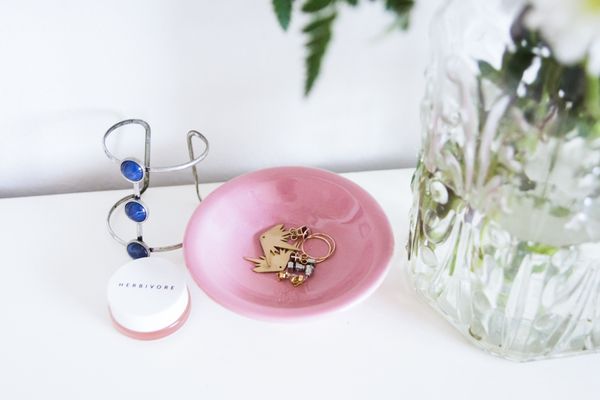 Step 3: Don't forget about the little things. Jewelry dishes and trays add a nice delicate touch.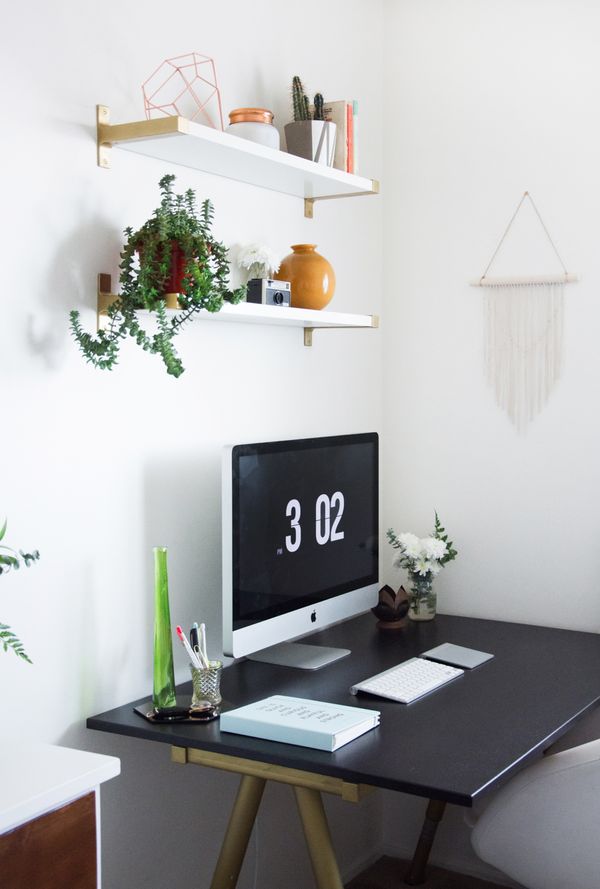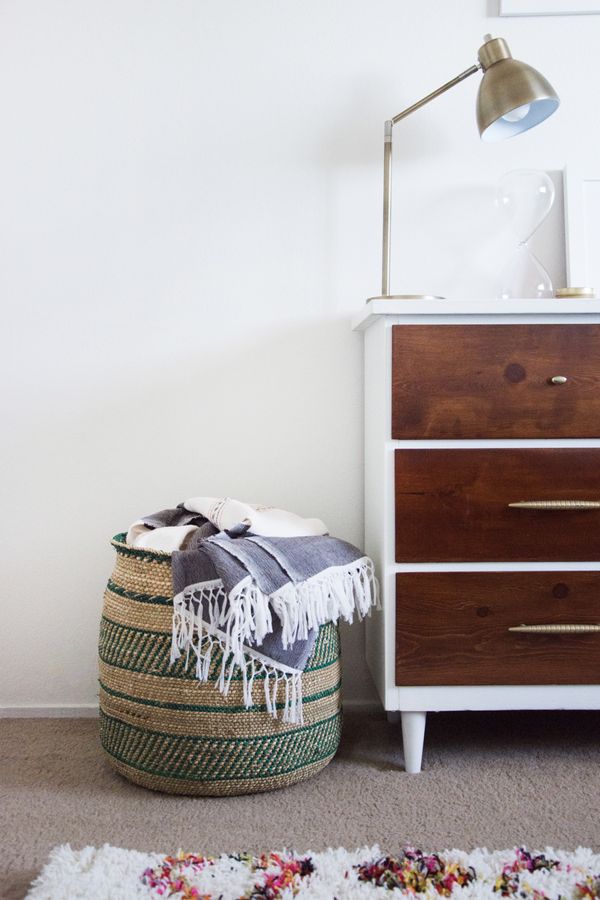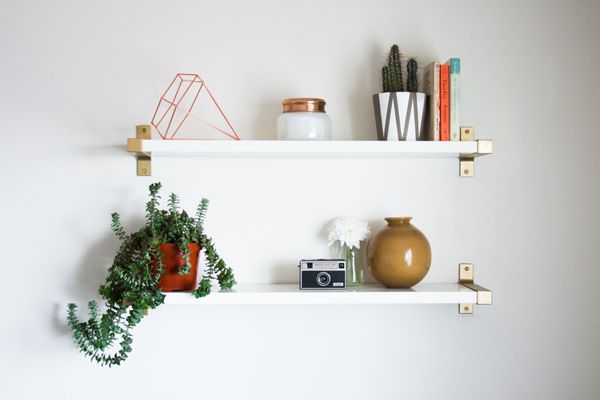 Step 4: Don't underestimate the power of storage. Wall shelves are both beautiful and practical. An hour of measuring and mounting is well worth the investment. Bins and baskets also add a great (and useful) touch.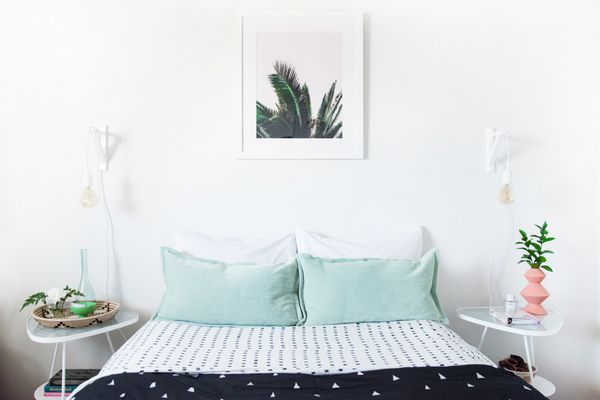 Step 5: Don't forget the art. Add a statement piece above the bed to pull the whole room together. Choose something that makes you smile. Need some art-sourcing ideas? Start your search over here.
---
See?! The bedroom of your dreams (and reality) is right at your fingertips. Just a few simple changes will go a long way to transform your space. Oh, and don't forget to share your spaces with us on Instagram! We love a good room makeover.