Love It: Feels Like Fall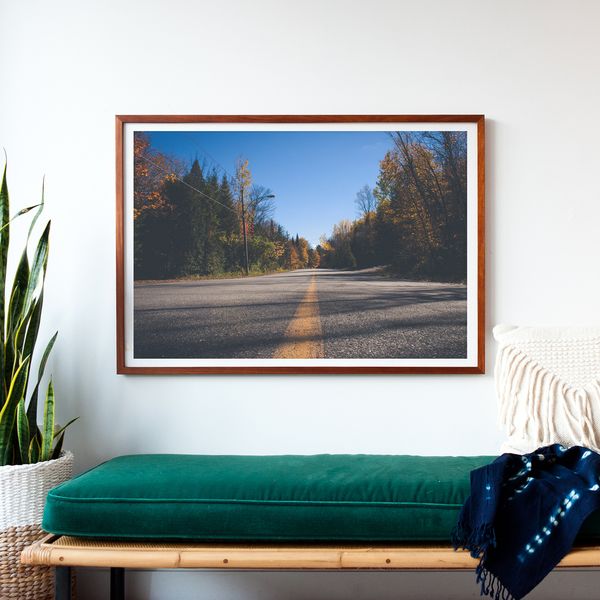 While we're sad to see Summer go, we're also kinda jazzed about sweater weather, hot apple cider, and crunchy leaves. In celebration of this beautiful season we've picked our best frames that just feel like fall.
Here's a look at the frames we think will perfectly complement your fall photos, and - importantly! - how to get each look. All of these gorgeous high-res photos you see are available for free at Unsplash. Simply upload the file and choose your frame style - that's it!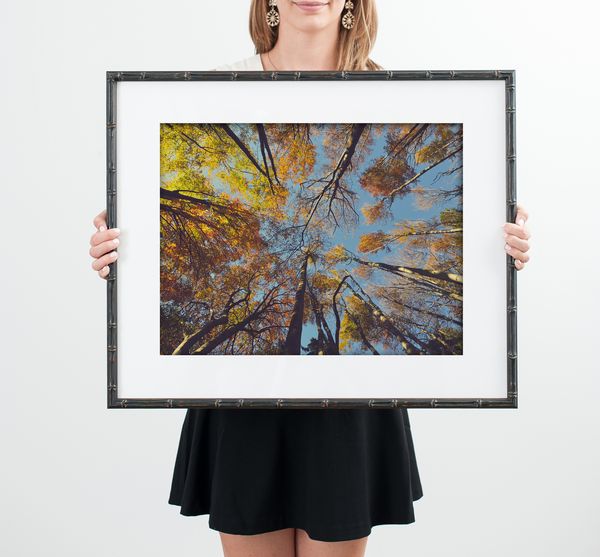 The subtle distressing on our black bamboo frame complements the dark tones from the tree trunks perfectly. Don't you just wanna lay on the floor and stare up at this dreamy photo all day?
Get this look: Find this gorgeous photo here and our black bamboo frame here.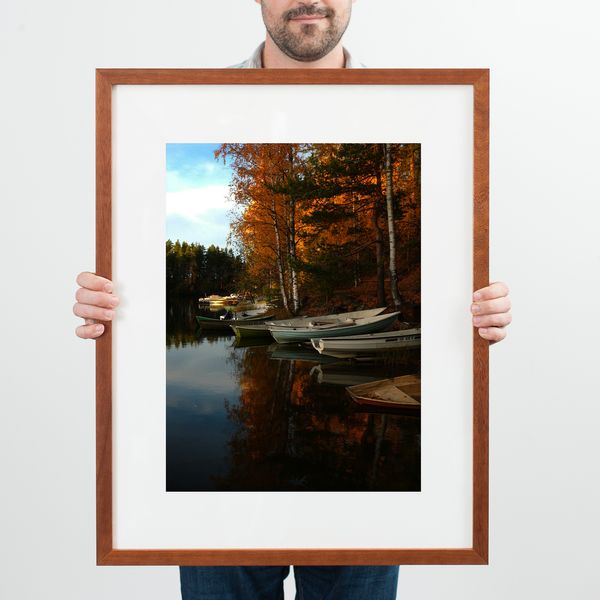 Ahhh, we can't get over how stunning this photo looks in our Sonoma frame. The wood tone compliments the fiery orange leaves beautifully.
Get this look: Find this lovely landscape here, and the pecan wood frame here.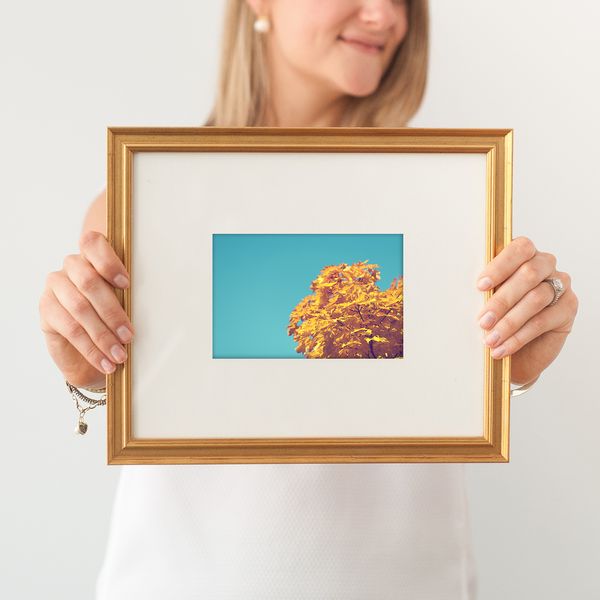 Because fall doesn't always have to be in shades of red, orange, and brown - the vibrant yellow leaves and blue sky in this photo look amazing in our gold Richmond frame.
Get this look: Find this sunny tree here, and this antiqued gold frame here.
---
Be sure to share your fabulous fall frames with us on Instagram!