Your Fridge Needs a Break: How to Hang Kids' Art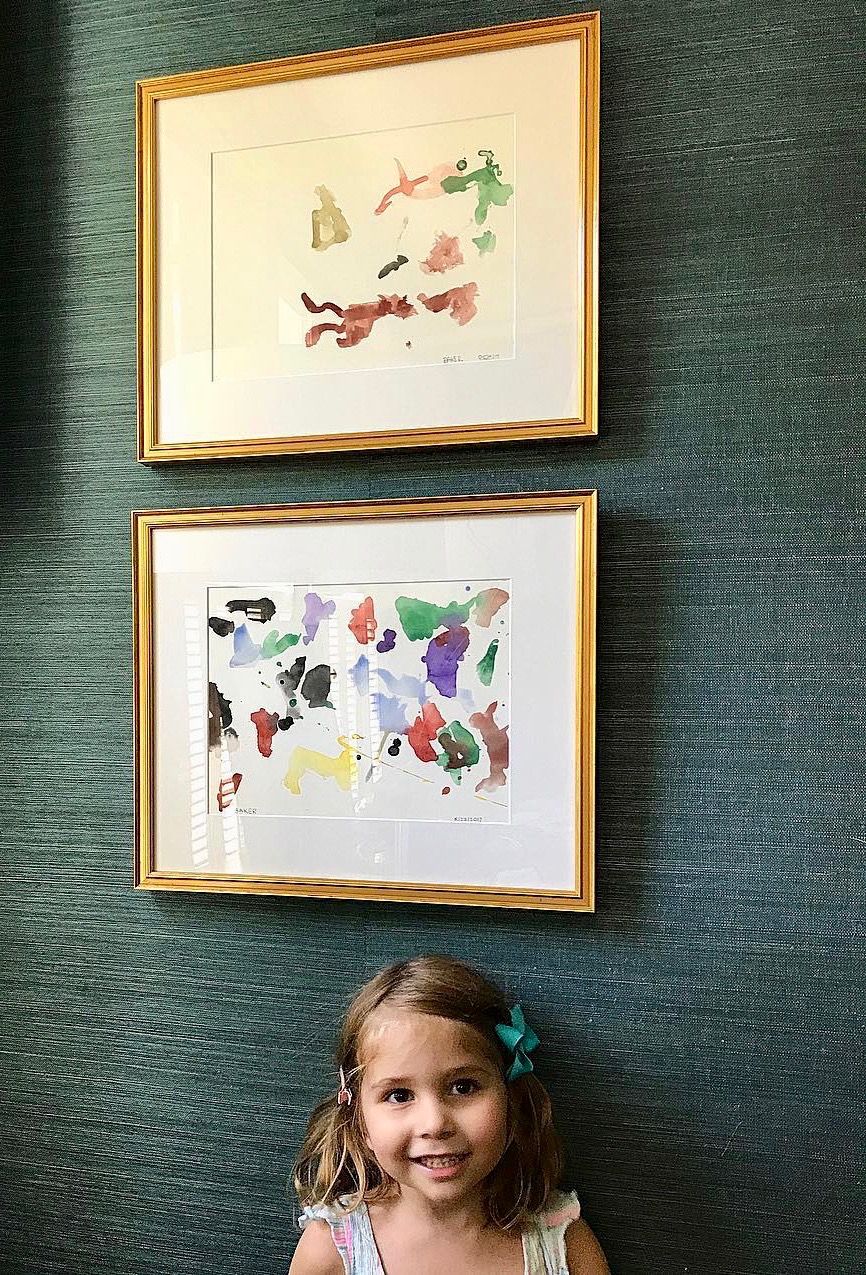 With creative kids in the house, artwork can pile up.
And magnets only hold so much.
Katie encourages her 3-year-old daughter Baker to embrace her creative spirit. When Baker paints something extraordinary, Katie treats it like the art it is. Here's Katie in her own words.

"I feel like my job as a mother is to expose my children to as many activities as possible (and with as little interference as possible) and to let them decide which ones they truly enjoy. With Baker's watercolors, I set her up with all the supplies, put on some music, and let her go...I just tell her to do what feels right and trust her instinct. She has really taken to drawing and painting. I hope it is a passion she will continue to explore."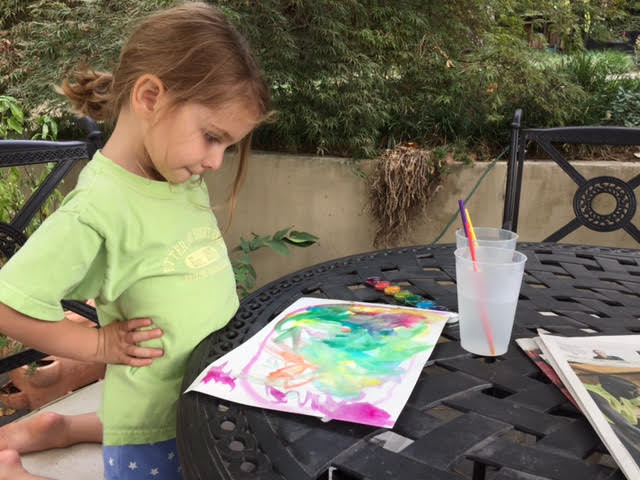 "When it comes to styling kids art, not everything has to be juvenile. For example, I thought these watercolors had a sophisticated edge so I framed them in a gold frame as opposed to a simple white frame that can often read more youthful or a silver frame that can often read a little more contemporary. I am so happy I did because they fit right into our entryway."
"Children's art isn't just for the kitchen or playroom."

"When it comes to children's art, I'd also encourage parents to pick a piece or two that speaks to them (and their child) and have it professionally framed every year. Some pieces certainly belong on a bulletin board or in a storage box, but some are frame-worthy! Baker was so proud when she saw us hammer nails into the wall to hang her art!"
Looking for some kids' art design inspiration? Check out our blog post on how to decorate with your children's artwork.
---
Framebridge: custom framing for small masterpieces
---
Shop this Story