Bean boots print for my Maine-loving sister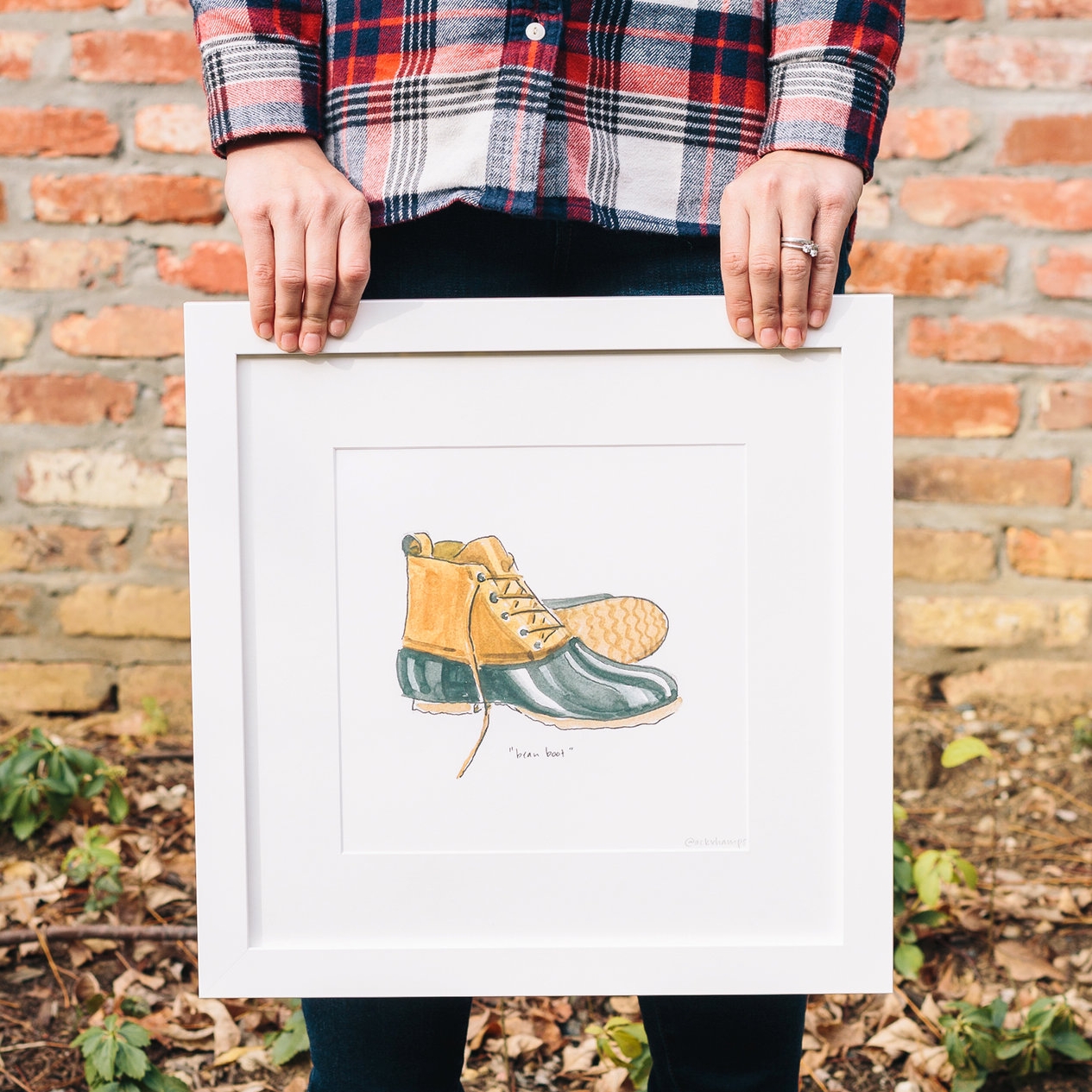 "There is a great online shop, Nantucket v. Hamptons, that has prints that capture the best parts of summer in Nantucket or the Hamptons. They have really great pieces that immediately made me feel nostalgic. When I saw a print of an LL Bean boot - I just had to get it! I framed this for my sister.
We grew up in Freeport, Maine, the home of LL Bean, so this print speaks to the heart!
We are very proud of our hometown and our LL Bean allegiance is very strong. When I saw this, I knew it was the perfect Christmas gift for her! She is working on a gallery wall and this will be an amazing addition."
- Kelsey, Framebridge team member and Lacroix lover