My Story: Post-Grad Poster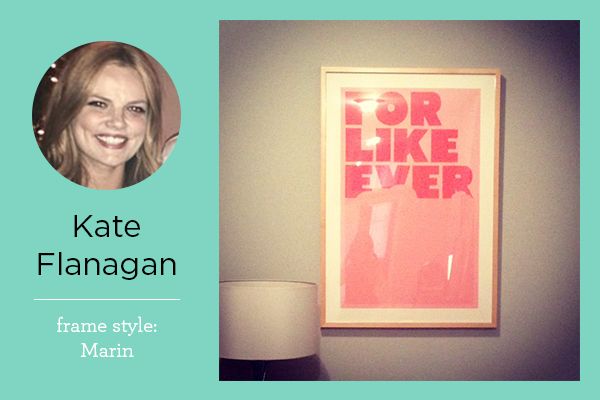 What did you frame and why is it special?
My "For Like Ever" poster was the first piece of art I bought after graduating from college in 2006. I saw it in on the cover of Domino, tracked it down, and have had it with me in every apartment ever since! I framed it myself in a few store-bought frames along the way because it's such a large print and custom framing was too expensive. The most recent frame had fallen apart and it was time to finally have one of my favorite things properly displayed.

Why did you choose your specific frame style?
I selected the "Designer's Choice" option, so I was sent four designer-suggested styles to choose from. Out of those, I thought the Marin frame was timeless and classic, and I wouldn't get tired of it. I also think it has a kind of beachy vibe and complimented the colors in the poster.

Where are you going to hang your final framed piece?
I hung it in the dining/living room in my apartment, where it was before, except now it looks so much better!

What are you excited to frame next?
A friend gave me a really pretty square silk scarf a few years ago. I love it, but it sits in a drawer because I am not sure how to pull off wearing such a thing. That's definitely the next thing on my list to frame soon!