(Instagram) Artist's Story: Monling Lee
Hi guys! It's Claudia. I've been following @monlinglee for YEARS. She is one of my absolute favorite Instagrammers. Her consistency, her mastery of color, her eye for the unexpected and talent for composition are a constant source of Insta inspiration. I was lucky enough to chat with her recently and left incredibly inspired by her thoughtful take on Instagram, art and design. But I was shocked to discover she had never seen her beautiful photos in print! We were thrilled to work with her to print a few of her favorites so she could enjoy them offline too (cuz #frameyourfeed) and we're thrilled to share her story and inspiration with you guys here.
Meet Monling.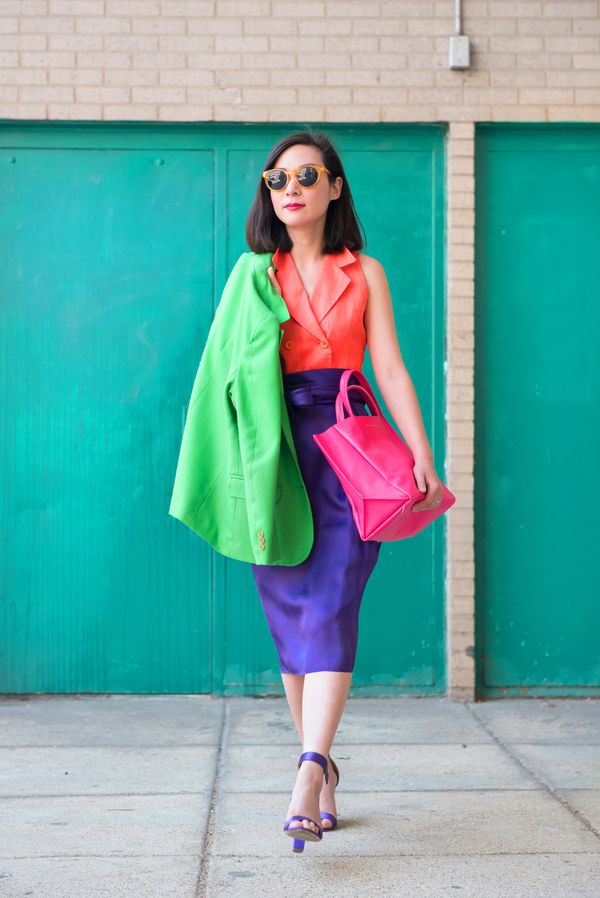 Where's home? Washington, DC
What's your day job? Architectural and Urban Designer
What are some of your favorite things? Strongly-brewed coffee; Well-organized closest; Sun-filled rooms; Authentically-developed streets; Pedestrian-friendly cities.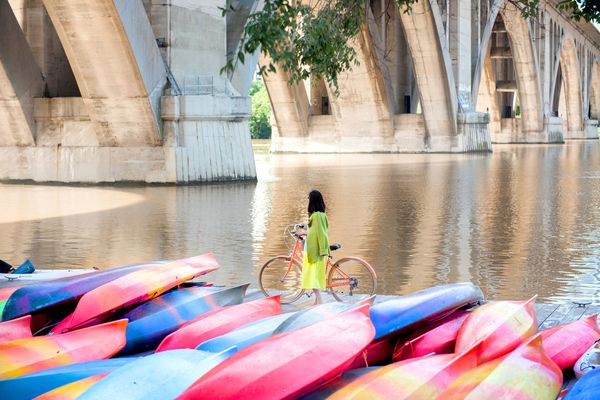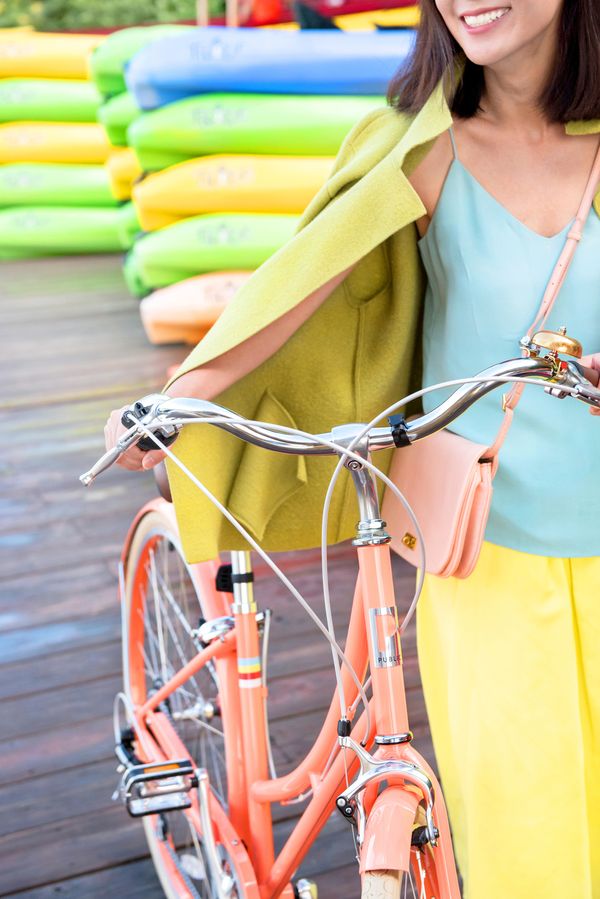 What is your most unexpected quality? How much I can eat.
Where do you find inspiration for your work? As an architectural and urban designer, I am constantly looking towards the built environment and the myriad ways citizens engage with it for inspiration. While Washington DC always had a reputation of being culturally conservative, a recent injection of a younger demographic continues to demand contemporary interpretations of public spaces. In turn, a few previously reserved institutions such as museums, government agencies, and neighborhood development entities have responded with unexpectedly engaging programming, which has been tremendous to witness and experience. Projects such as the National Building Museum's annual summer installations, DC Public Library's co-working days for the creative community, and creative place-making and innovative retail strategies from a few enthusiastic developers signal a shift in the District's cultural narrative from one that was predominantly historic, to one that is vibrant and diverse.
How would you describe your creative process? Intuition informed by initial historic, literary, and graphic research.
"they continue to teach me how to see my
surroundings in different ways"
What are some of your favorite artists/creatives to follow? I follow more than one thousand Instagram accounts, but my favorite feeds are by far the ones that also study and catalog colors in the built environment. Individuals such as @GEORGE_BYRNE, @teklan, @michellenorrisphoto, @maryavocado, @photoschmedd, @panuheikkijohannes, and @inter_disciplinary capture mundane scenes and somehow create extraordinarily interesting graphic compositions out of them. Their individual curiosity emerges out of the images they create, and they continue to teach me how to see my surroundings in different ways.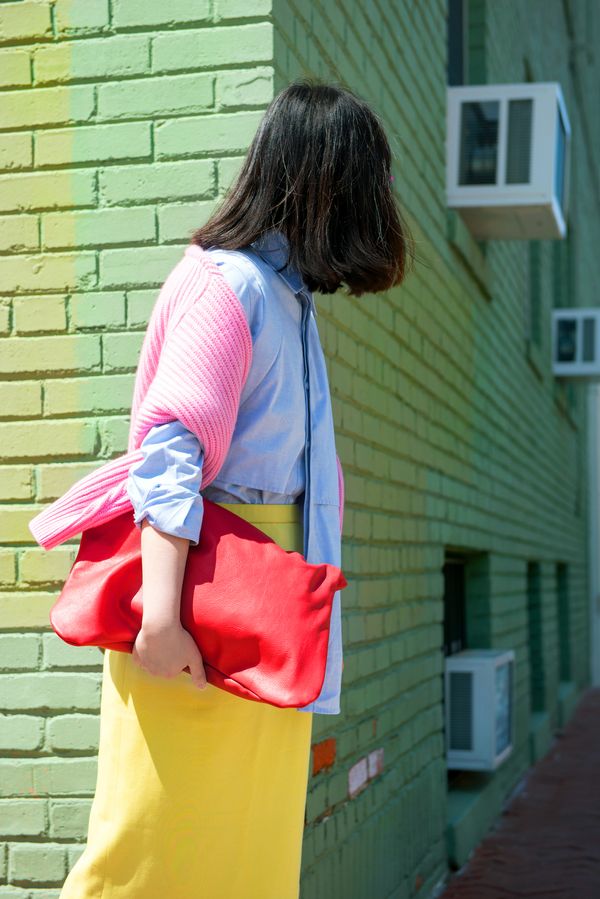 On the COLORINDEX
What led you to start your blog and Instagram feed? I created an Instagram account in 2012 when I finally traded up for a smartphone. As an avid consumer of fashion blogs, I wanted to participate in a community that nerds out about fashion, but was always too intimidated to start one. Instagram seemed like a far less formidable platform that still provides opportunities to engage with the world beyond.
What is COLORINDEX? The #COLORINDEX exercise, inspired by a series of color reference books, started as a methodical means to catalog and study different color combinations that potentially exist in my wardrobe. Initially, I would clinically reproduce color combinations selected from the reference guides with items from my closet. Gradually, colors in the built environment took on more consequence while the original strict adherence to specific color palettes lessened. Over time, #COLORINDEX became a continuous exploration and documentation of the intersection of personal style and the built environment through a highly colorful lens. The website, COLORINDEX.US was launched in 2014, more as a portfolio than a blog, where project images are displayed outside of the Instagram platform.
"Over time, #COLORINDEX became a continuous exploration and documentation of the intersection of personal style and the built environment through a highly colorful lens."
Any advice for those looking to build and grow a creative feed on Instagram? Develop a clear visual line of inquiry and remain faithful to it.
On Framing
Had you seen your photos off your feed before? Never!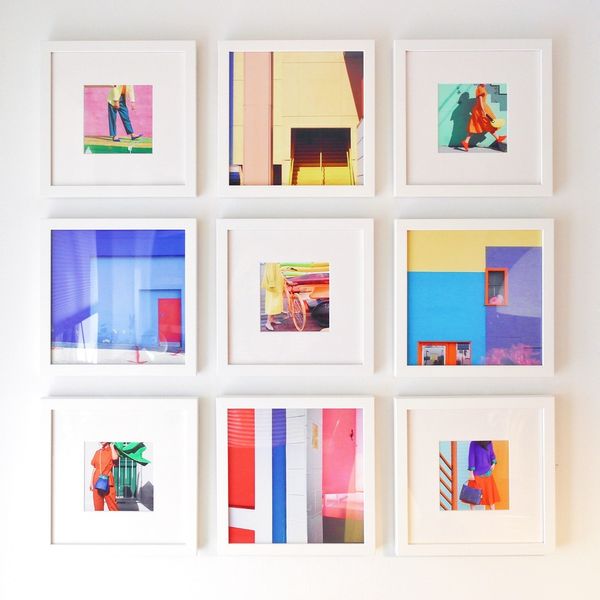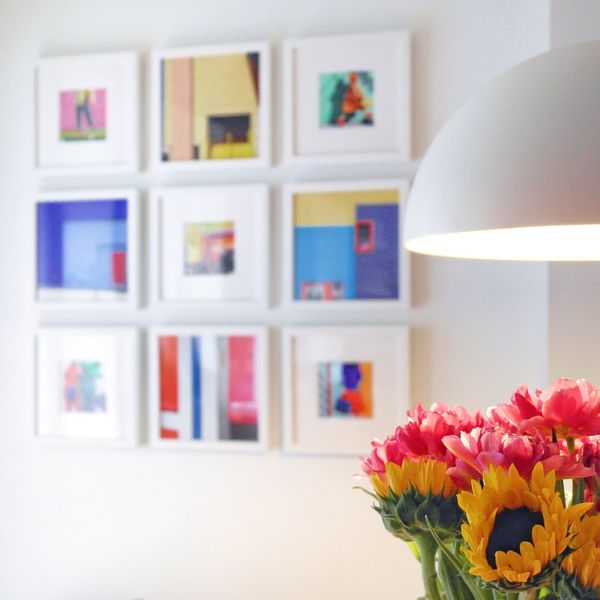 What photos did you frame with us? Why did you pick those specific shots? I selected nine photos from my Instagram feed to form a grid that is ever so associated with the platform: Four images are compositions from urban scenes and five images are selected from recent personal style posts. I rather like how the group of images reflect and refer to the colors and rhythms of one another, and I had hoped the grouping would create an abstract color tableau against the rather minimal and white furnishings of my apartment.
Was it interesting seeing your photos printed and framed? Absolutely. I had always wanted to reorganize my Instagram feed in different ways to see how an image would relate to other images surrounding it. So I particularly enjoyed switching up the order of the frames and seeing different relationships!
Any upcoming Framebridge projects? I have developed quite a taste for pink roadside motels from recent repeat visits to Los Angeles. Next project would be to create a serious pink wall from these travel snap shots!
---
Thank you, Monling! More from her colorful, curated feed on Instagram.