How to Win at Heartstagram
It's a favorite time of the year over here at Framebridge HQ. Why? Because we love Heartstagram. Our favorite Instagram Minis get all dressed up for Valentine's Day with a heart-shaped mat. We love styling these, we love giving them, and we really love sharing them with you guys. Heartsas are a little different than our classic Instagram Minis, though, so here are three tips to make sure you absolutely LOVE your Heartstagram.
---
Choosing a photo
The heart-shaped mat will crop your photo a bit, so be sure to choose a photo with the subject in the center. While scrolling through your latest photos, imagine there's a circle in the center of the photo. If your subject is in the imaginary circle, you're good to go. And just in case visualizing isn't your bag, you can preview your photo in the frame and mat.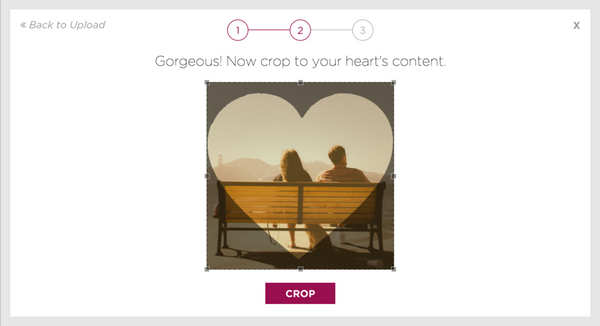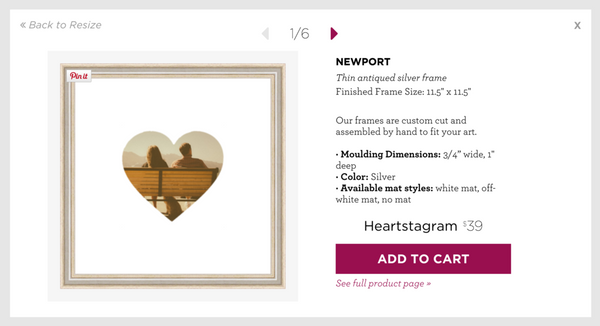 Choosing a frame
Our limited-edition Heartstagram is available in six of our most popular frame styles, so you really can't go wrong.
Write Something Sweet
Just like any Framebridge order, your frame will come with the usual hanging hardware and a handwritten thank you note. BUT, why not write a little something special for your loved one? Select "Make It A Gift" and "Valentine's Day Packaging," then just type your message and we'll handwrite it on our special V-Day stationery.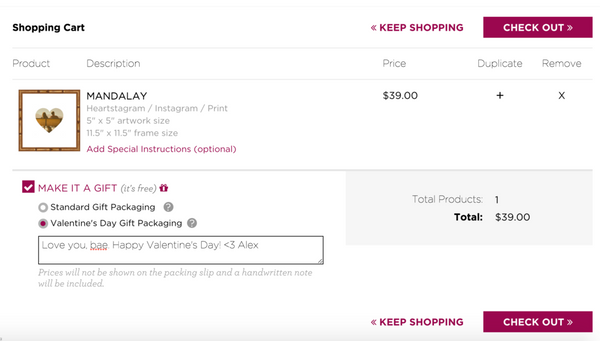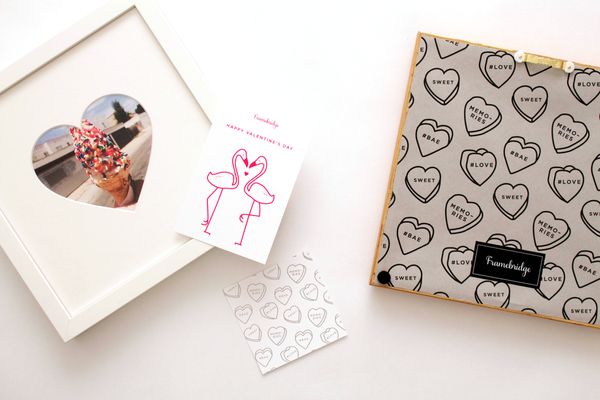 ---
There you have it! A custom, and lasting, gift for the ones you love.
Happy Heartstagramming!