How to Choose the Perfect Photo for Dad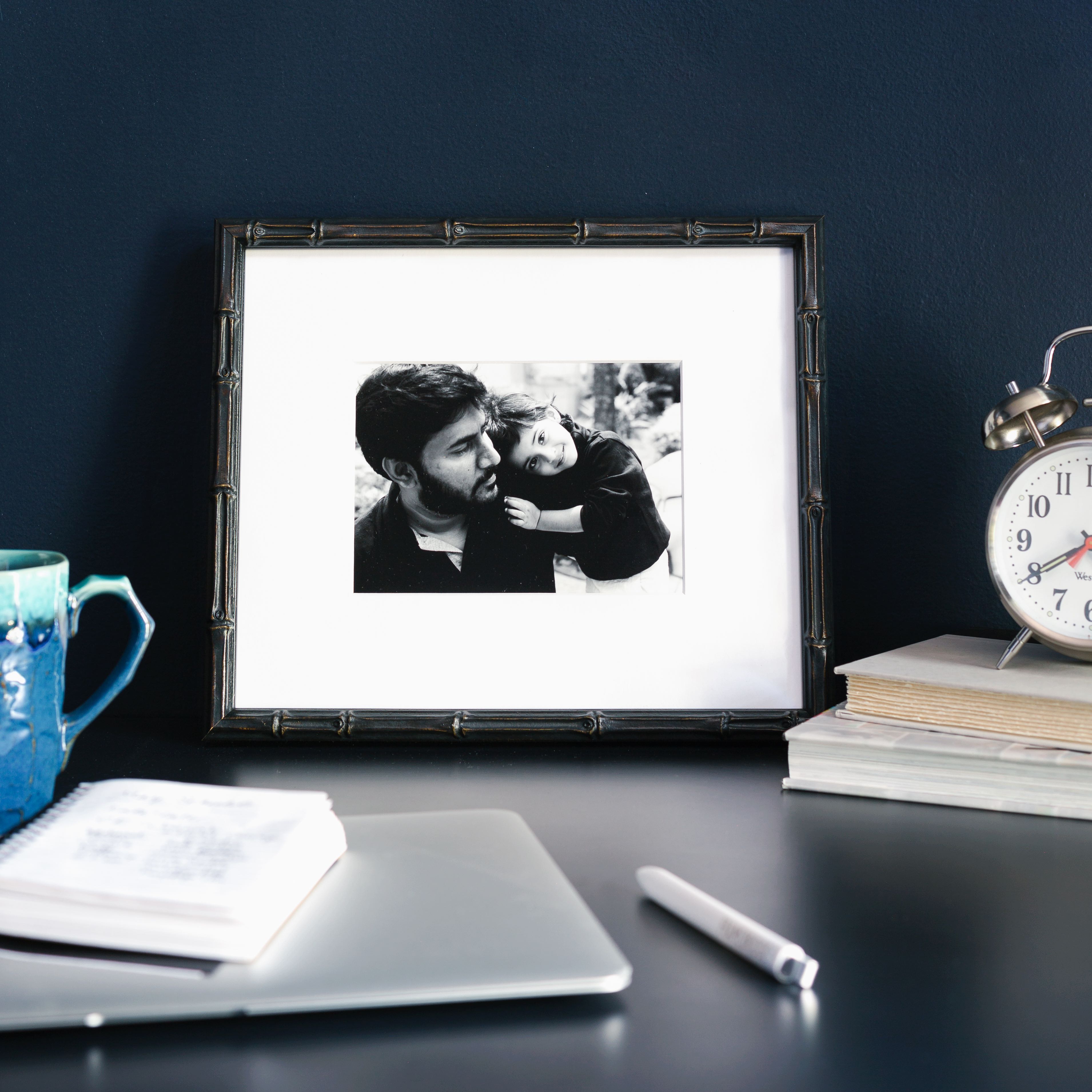 Moments matter to your old man.

Dads are tough to shop for. When he claims he "doesn't want anything," he really means, please don't get me another razor that's also a flashlight. Or socks. So here's the good news. A gift dad actually wants is just a few clicks away -- and probably already on your phone. Because what really matters to Dad are his people: his team, his band, his buddies, his babies.
Opt for a high-quality custom framed photo. Check out the three-minute gift for Dad with pre-curated frame styles and sizes that he's guaranteed to love. All you need to do is add your photo.
Here are our favorite tricks, tips, and suggestions for
how to pick which photo Dad will love the most.
Start Framing for Father's Day
1. Organize your files.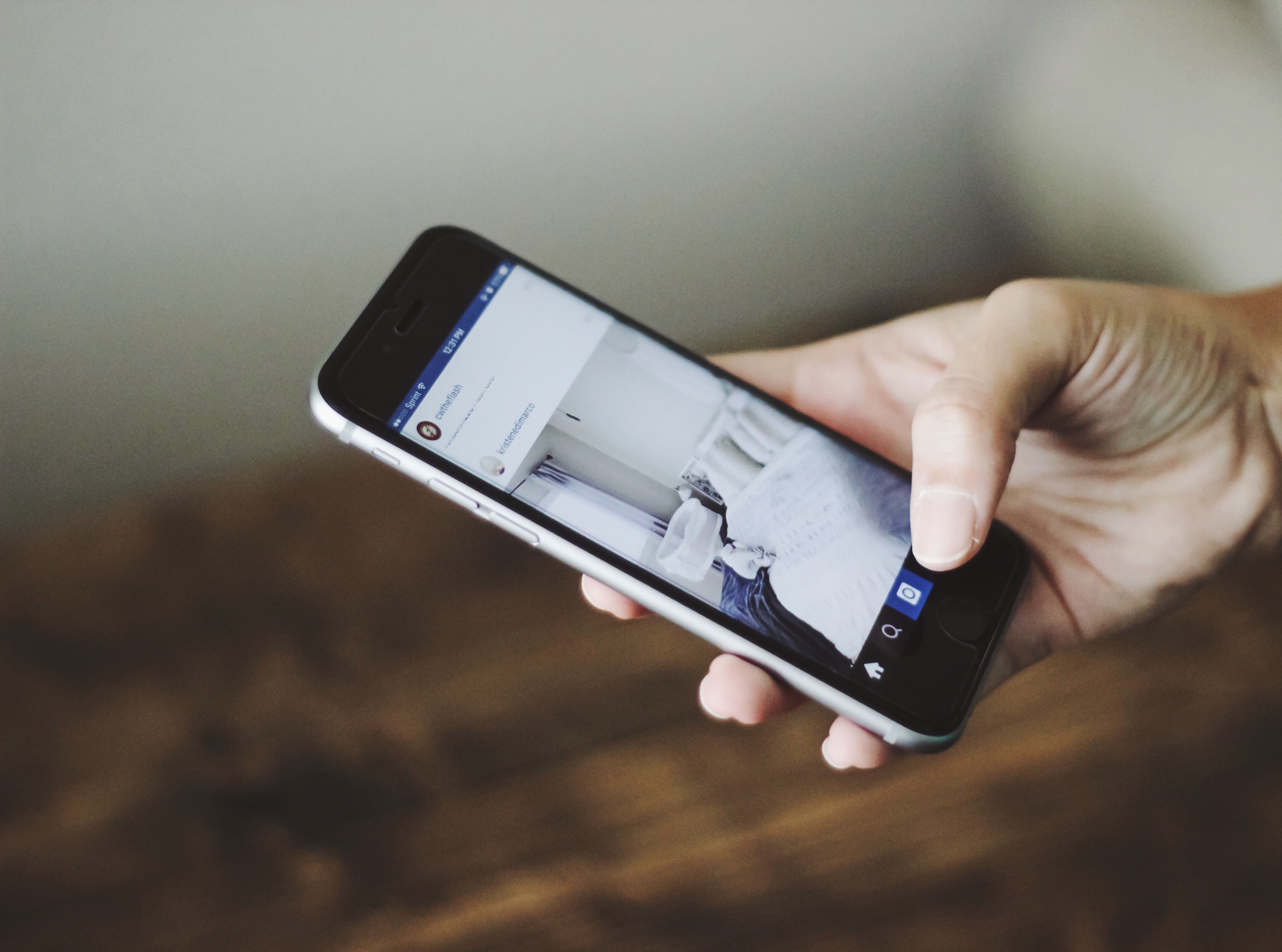 Whether you're working on a phone or computer, create a new folder to house your favorite photos as you go through them. Scroll through your options, and heart your immediate favorites. From there, narrow down the field by adding only top contenders to the album. If you're feeling stuck between two photos, you can upload both to our site and preview them in our frames to decide which will make a better gift.
Pro tip: take a look through your edited photos, like in a VSCO album. If you cared enough to edit it, it's likely to make the cut.
2. Think about what he would like.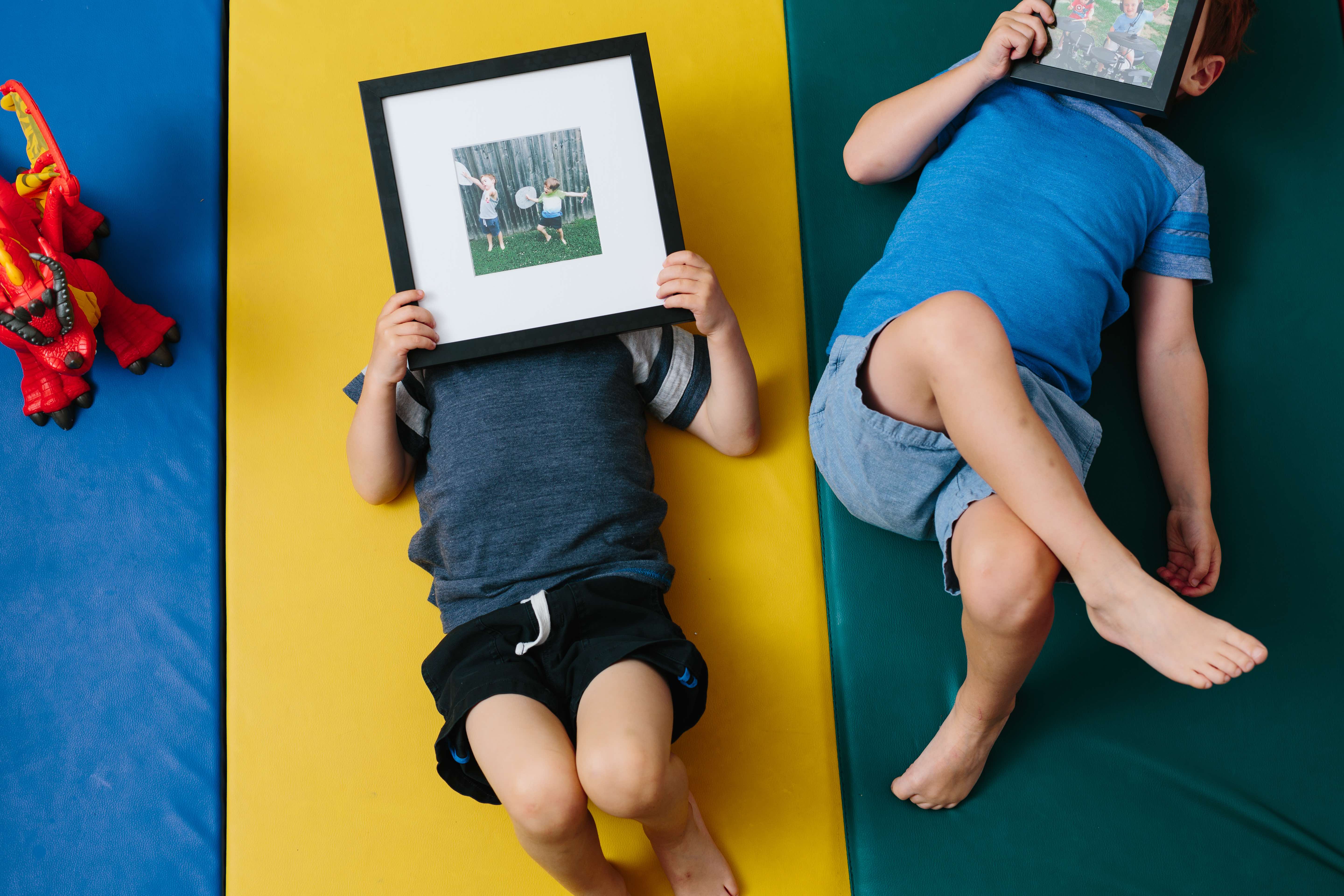 Now that you have a system to pick your photos, it's time to think about what Dad would actually like. Maybe he would love a polished photo you both at your graduation or wedding. Or maybe he prefers the silly selfie you took on last summer's road trip. Or a throwback photo of when you still fit on his shoulders. Only you can know what he would love.
Once you know what you're generally looking for, start the search. Remember, it doesn't have to be a photo of the two of your together. A landscape from a shared vacation or a portrait of the family dog are also great options!
Also, if you have kids of your own, Grandpas love framed photos of the little ones. We recommend our American Hardwoods Collection, or classic frames like Richmond, Providence, and Mercer Slim.
3. Think of the little moments.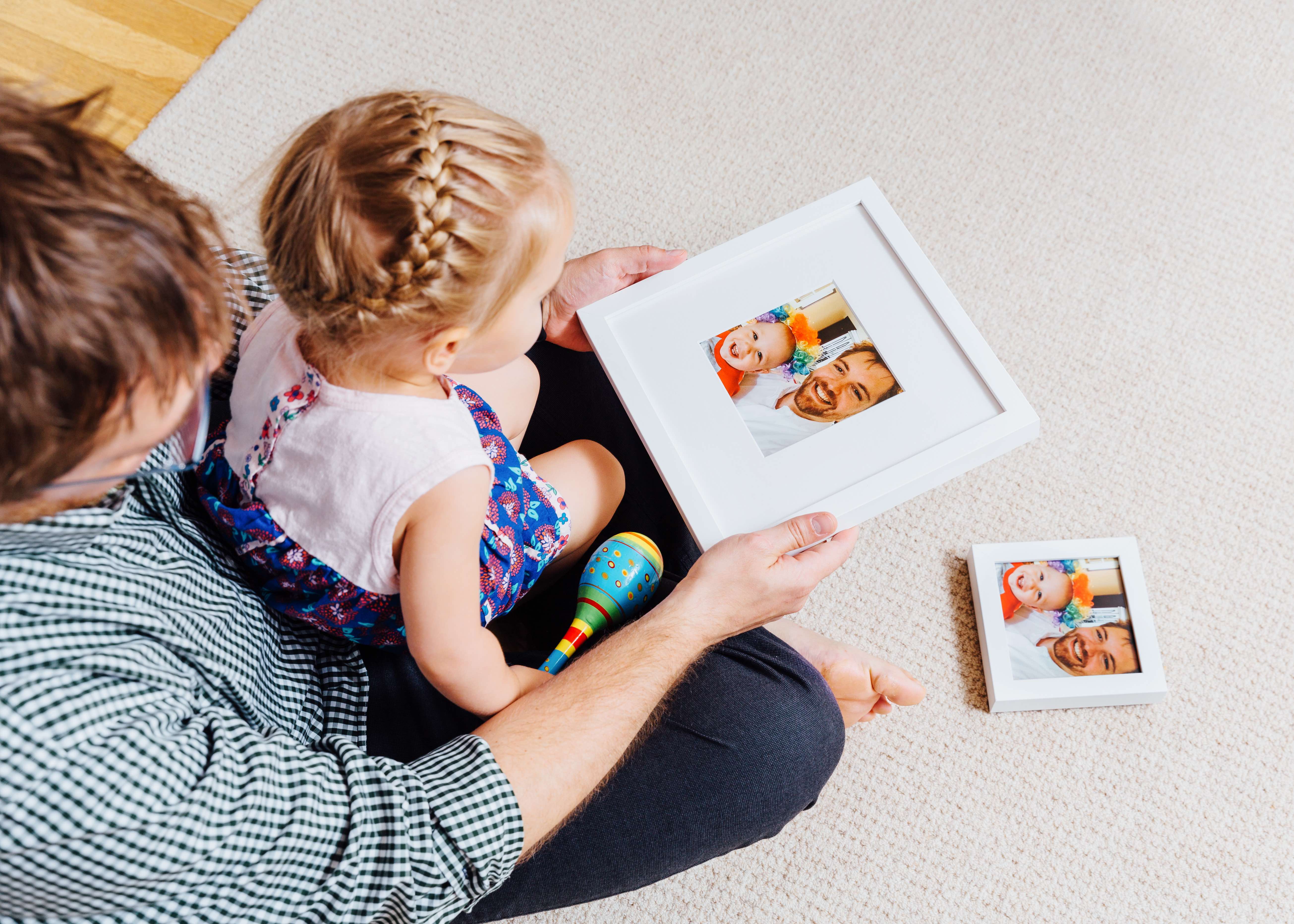 While we always approve of giving framed wedding photos, it's also good to focus on the little moments, like a morning spend fishing at the local lake or a snapshot of him joyfully digging into a piece of pie at his favorite cafe.
As a general rule of thumb though, Dads prefer photos of their kids or a moment spent with them. If there's a time from your childhood you remember especially fondly, find a photo that nods to it. Sharing the story of the day with Dad all over again is just part of the perfect gift.
4. Make copies.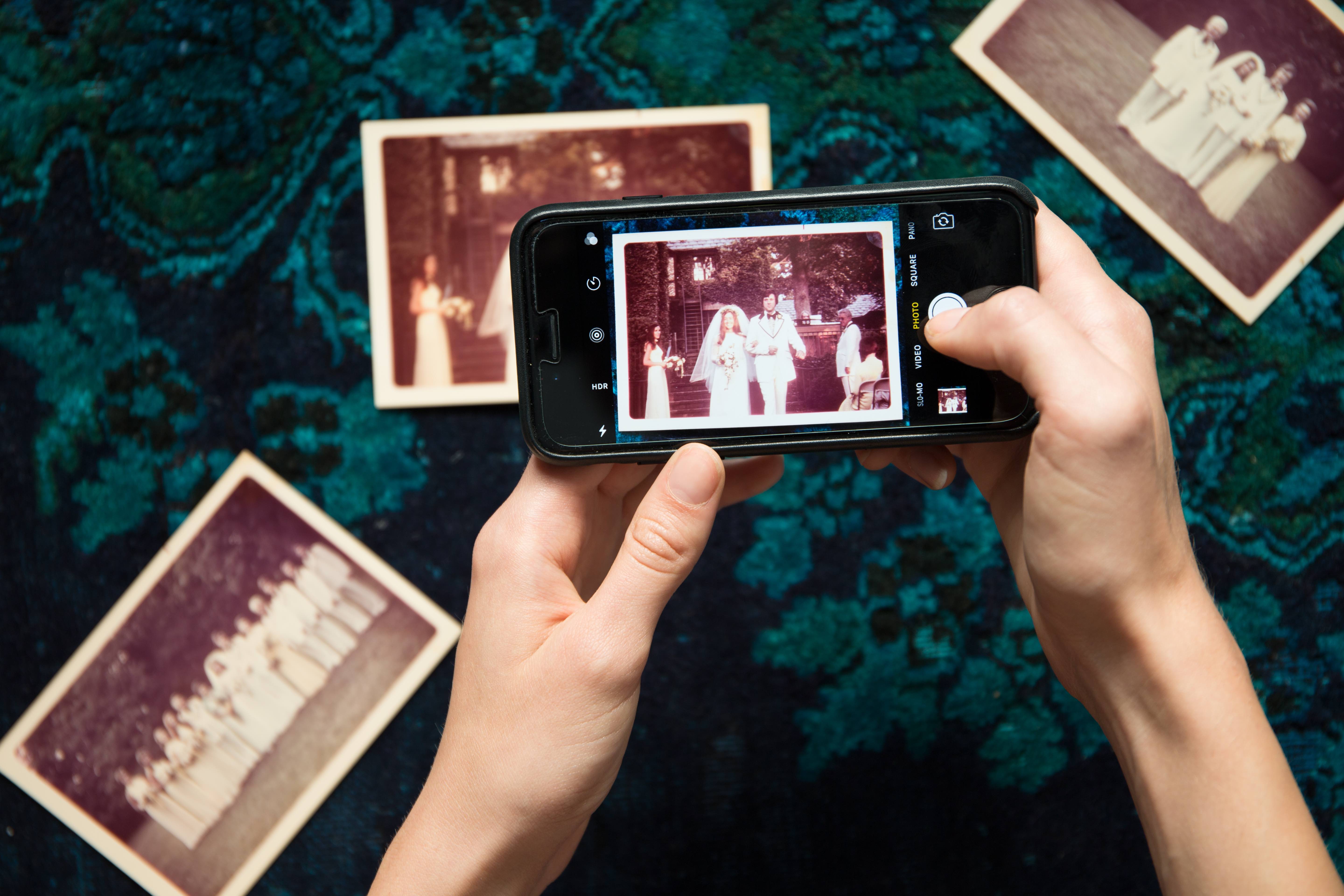 If you're older than 20, there's a good chance most of the photos from when you were a kid are sitting in floral albums in your mom's living room. Good thing it's super easy to scan or take a photo of an old printed photo, then upload the digital file to our site to be printed and framed.
This approach really works. For Mother's Day, our in-house photographer created a whole gallery wall of old family photos by taking pics of them on her iPhone before uploading the files to be framed. And they look bomb.
5. Edit it. (Just a little.)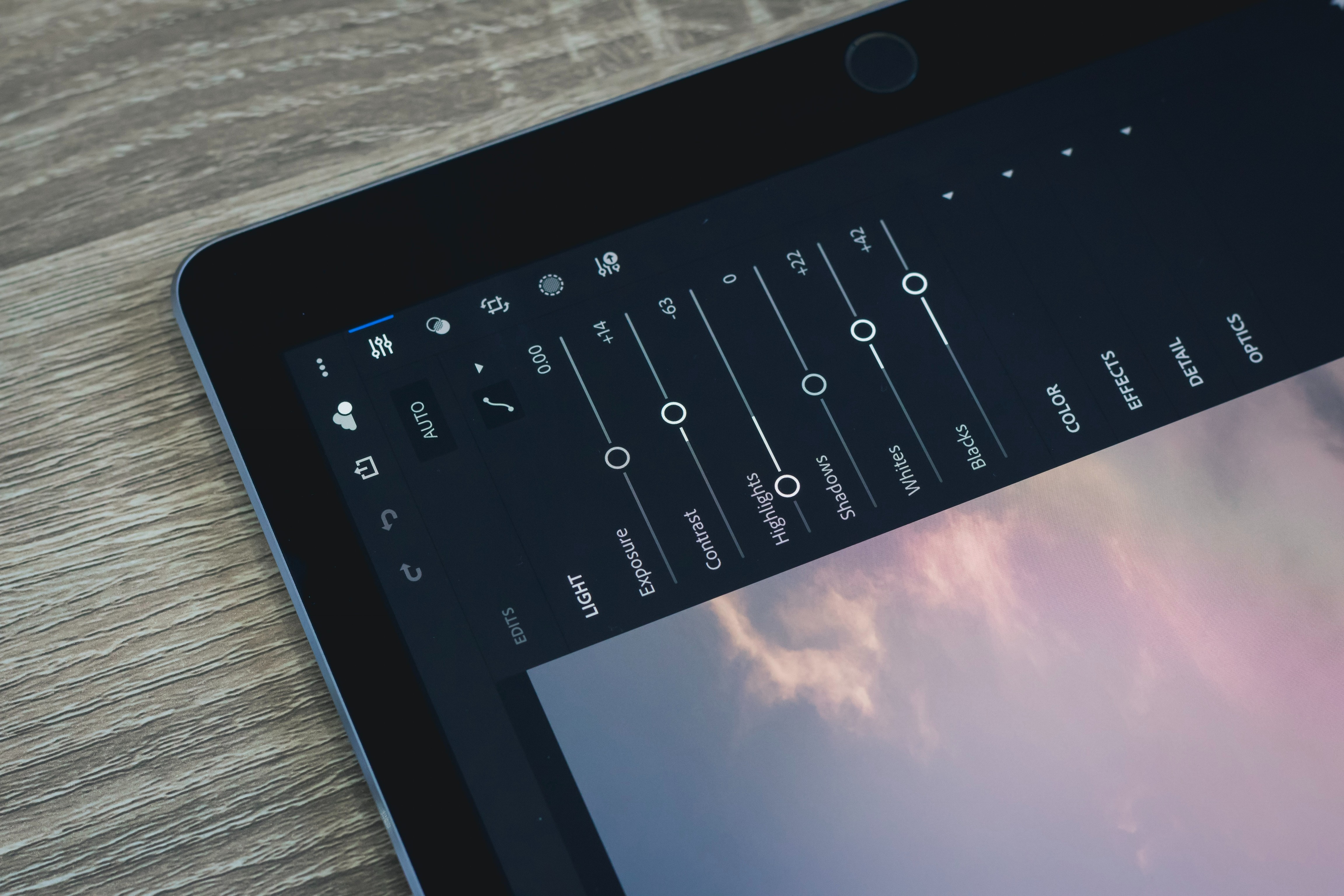 Good editing is subtle. Start by straightening the photo. If there's a horizon line, get that straight first. Next, bump your contrast and brightness up a little bit. If the colors or contrast start to look unnatural, scale it back. We have some tips on how to edit your Instagrams, and the same holds true for photos you want to print. Take a look here.
Pro tip: For photos that need more serious editing, we recommend changing them to black and white for a sophisticated display.
You Might Also Like...