How to Choose Art for Your Home
Choosing art for your home can be overwhelming. With so many options, it can be a challenge to pick the art that represents you the best, and at the same time feels right for the space.
The good news is, you don't have to be an interior designer to choose art for your home. Remember, the most important question is always "Do I like this?"
As long as you select art that speaks to you, you're set. Any other consideration is totally subjective, but we'd like to offer a few ideas to help you find the best options for your home.
In this video, Claire Moskal (@clairemadeit) describes her process choosing art for a shared family space—in her case, a portion of her house that acts as a family room, toddler play area, and reading nook.
Most people have a hybrid space like this, where choosing a decorative theme can be tricky. But Claire keeps it simple, making this project happen with a couple of guiding principles.
Art Variation
Mix it up. Claire chose art across different mediums and tones. As she says in the video, she's drawn to neutral colors, and selected one painting whose colors felt like a rest for the eye. Brush quality played a factor too—inspiring her to select a painting whose strokes evoked kids' art, and added to the playfulness of the space her toddler uses for fun. Then, she complemented these works of art with one photo, a good way to bring diversity to the overall art plan. She even included an unframed painting as the cherry on top.
Mat Variation
Mat variation is a subtle way to draw the eye to a certain piece. A white mat, an off-white mat, bottom weighted mat, or accent mat all work to maximize the pop of the image they surround. Claire has only one photo in her arrangement—and that's the piece she chose to have a mat for. A photograph of the deep blue ocean, the blue really pops atop a white mat, and stands out in an art landscape of more neutral tones.
Frame Selection
Have a gameplan here, stay focused. Claire went with two kinds of frames—Cherry Gallery and Irvine Slim. The Cherry wood frames she put on the outside of the room, and the Irvine Slim white frames she put in the middle, for "nice, quiet space." This simple choice brings purpose to the room, and looks understated yet gorgeous.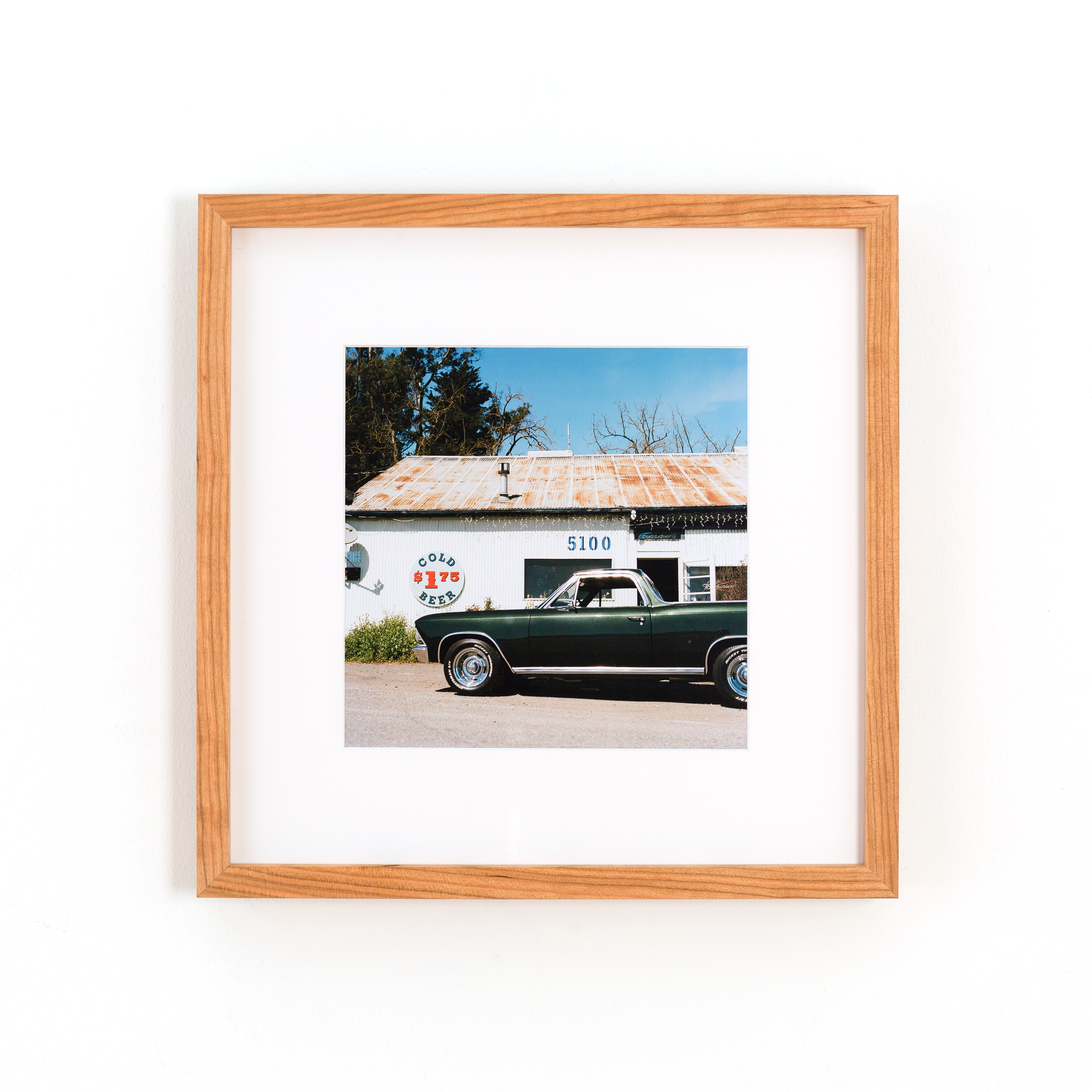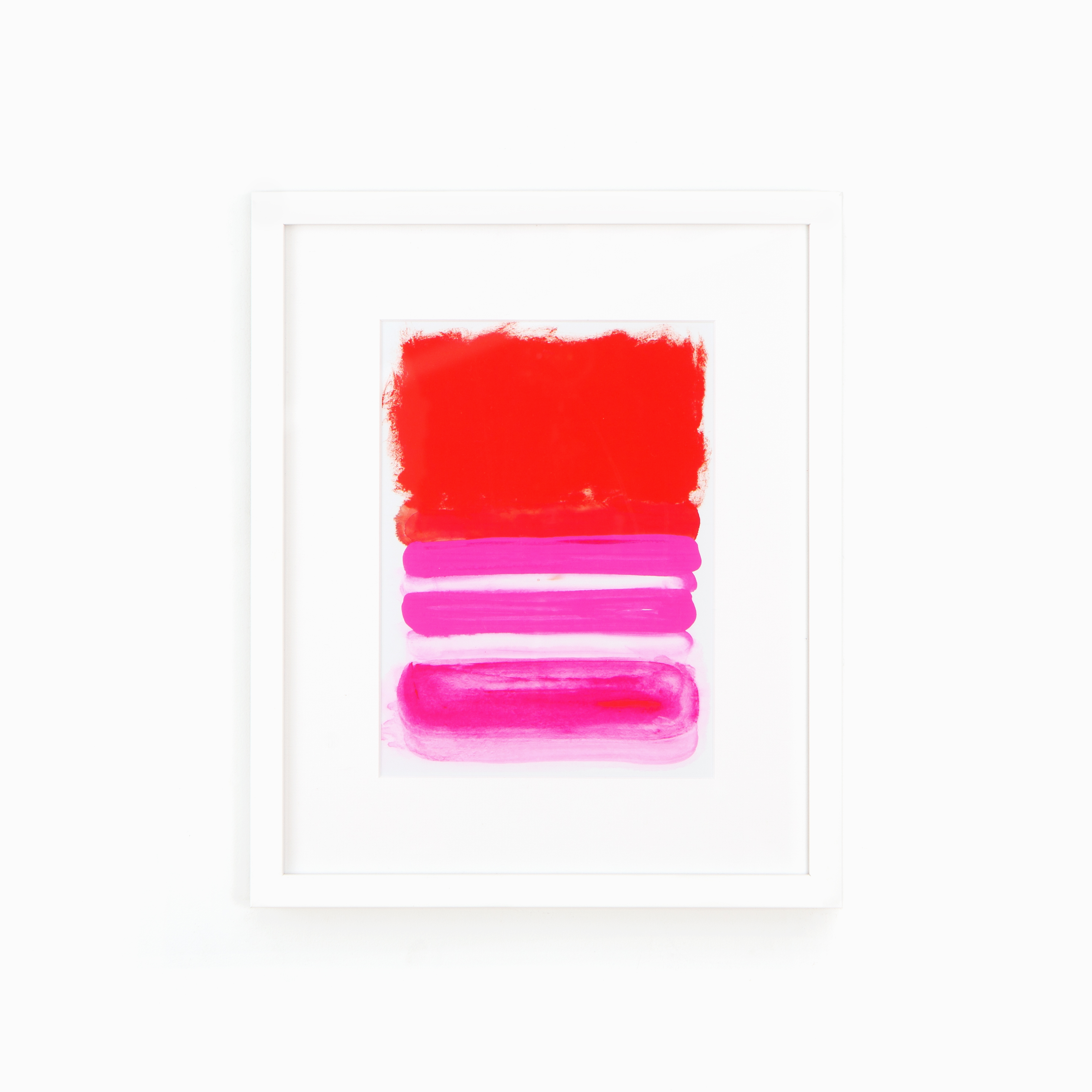 Cherry Gallery and Irvine Slim.
Do a Mockup
This is not as scary as it sounds. The Framebridge website creates previews of your art in our frames to see ahead of time. As Claire says, putting these previews into Keynote or PowerPoint is helpful to "get a visual beforehand." You can play with the arrangement to your liking before actually putting any nails in the wall.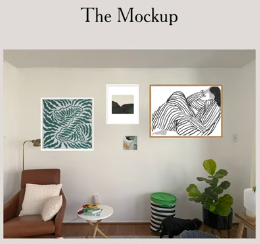 The results? She has a gallery wall that wraps and envelops the whole area with an array of art across mediums. It really makes this space—one that's so important to her family—feel like home.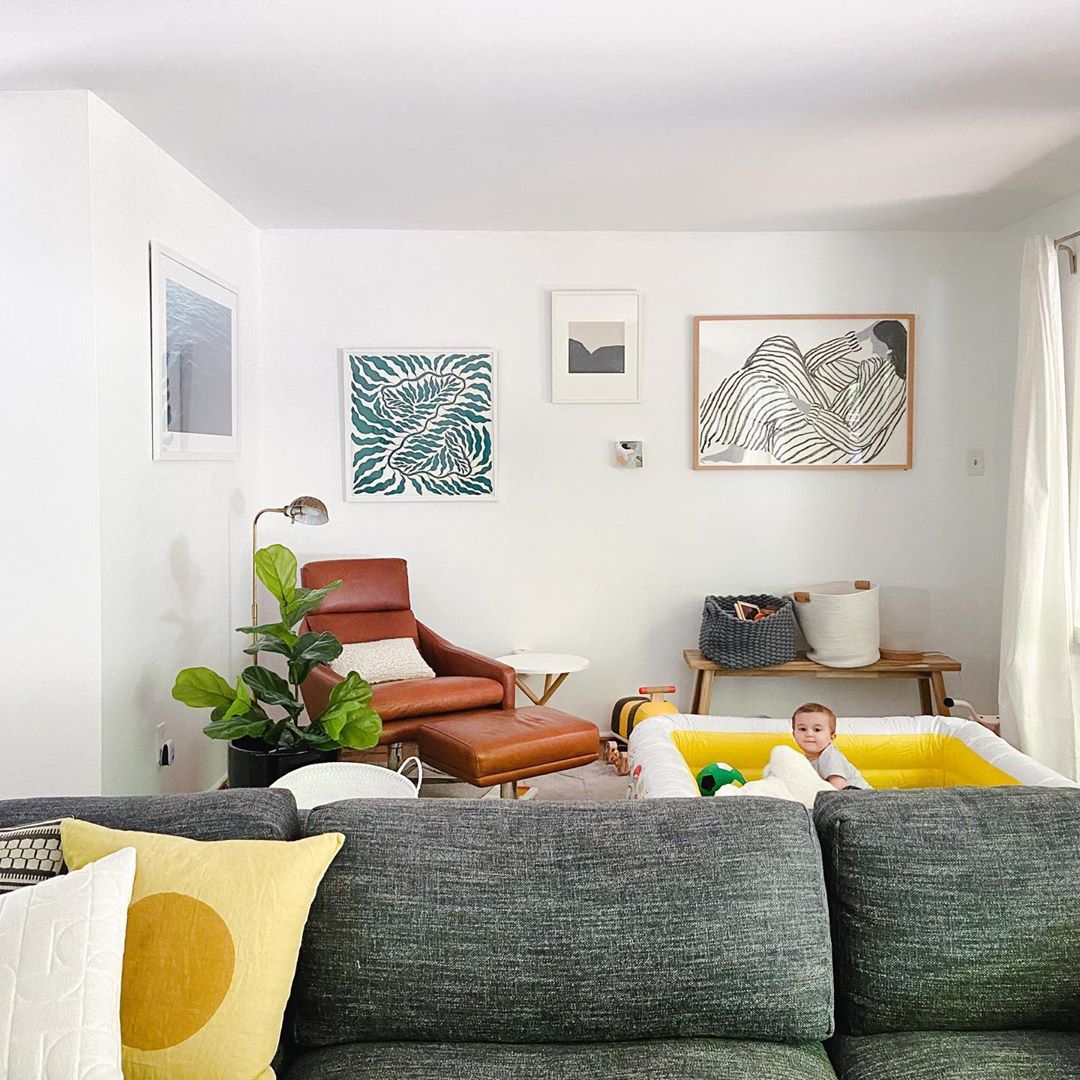 (And she has one more surprise Cherry frame, in the dining room, that brings the whole open concept together.)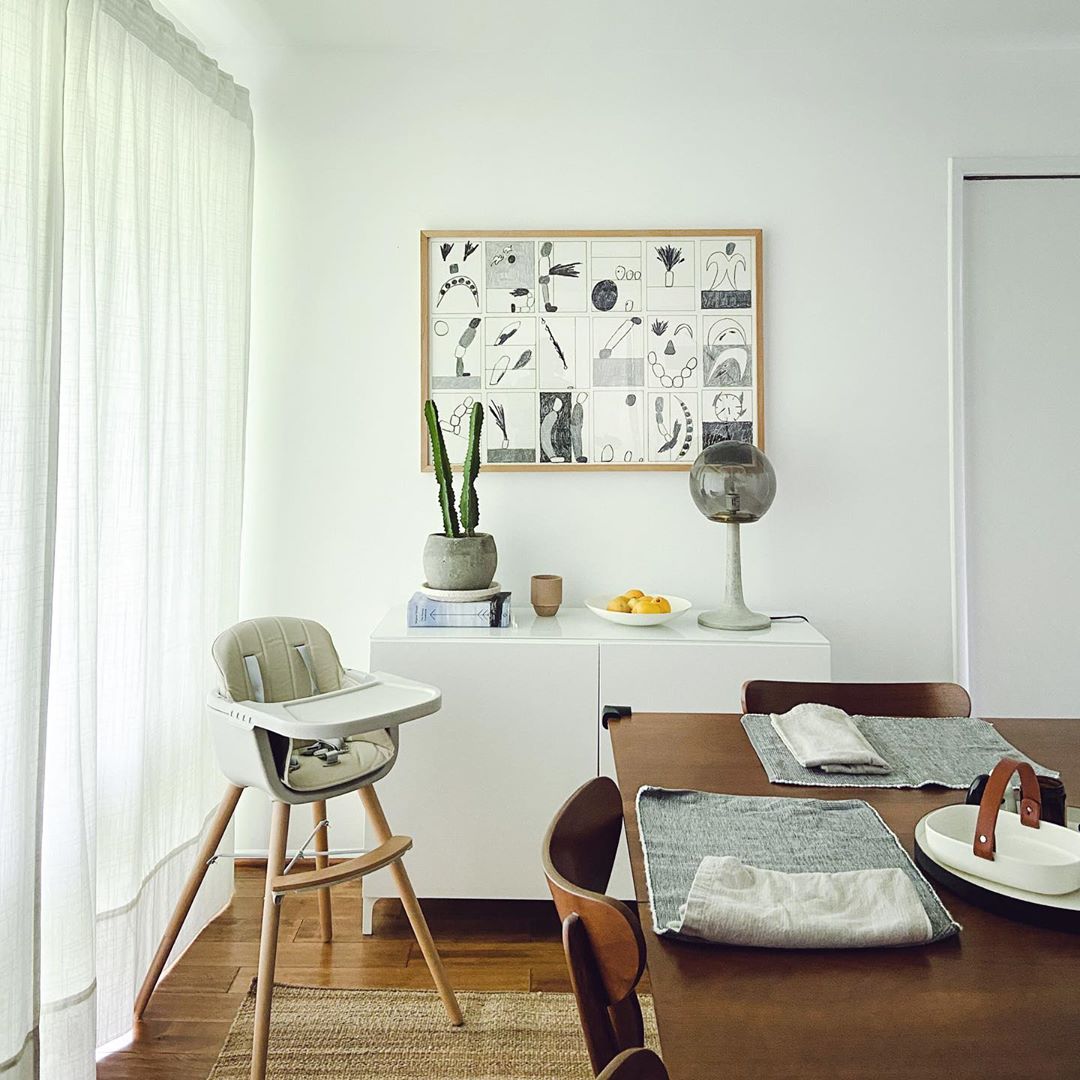 In short, pick pieces that you love. Or the pieces your kids love. And if you need a nudge right now, shop from our featured artists shop. Our designers are happy to chat to discuss art choice and design concepts to help on your journey. And if already have an idea, ready for framing, get started below: