How To: Channel Your Inner Wrap Star
We recently did a post on how some of our favorite influencers (The Jungalow, Cali Vintage, and Amber Interiors) are wrapping their gifts this holiday season. We were so inspired by all the trimmings and treatments that we wanted to take a stab at it ourselves. Take a look at some of our creative concoctions.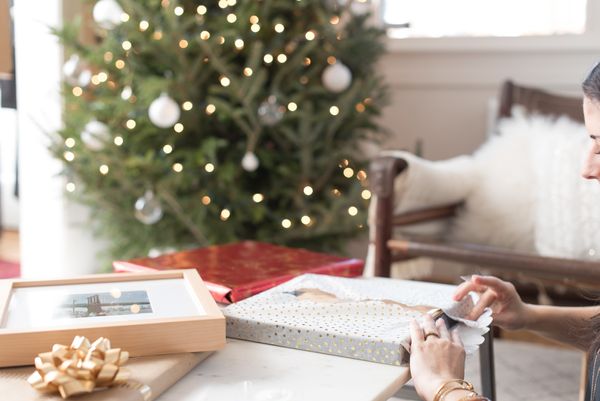 Go Neon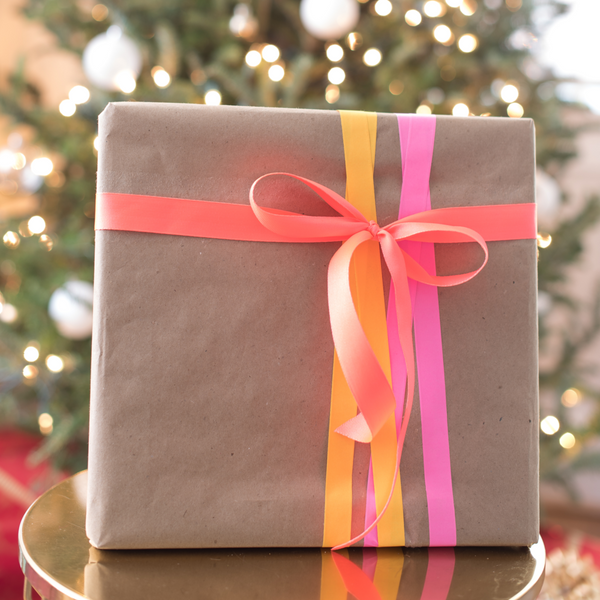 Go simple on the paper, and pull out all the stops with the ribbon. We chose a mix of neon orange, yellow, and pink and layered them to create a full color effect. Hello, gorgeous.
Go Nostalgic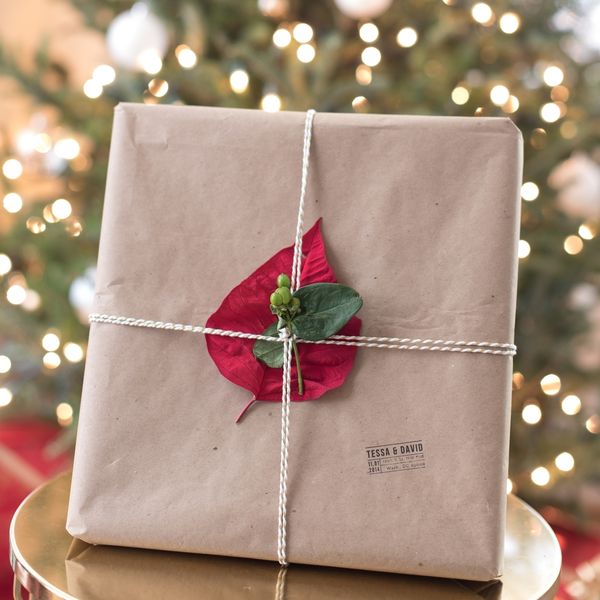 Gifting a wedding photo or invitation? Include a little nod to the big day. We added a wedding day stamp to the corner of the wrapping paper, but don't be afraid to get creative. (This might be a nice place to use up all those leftover personalized stickers or ribbons.)
Go Girly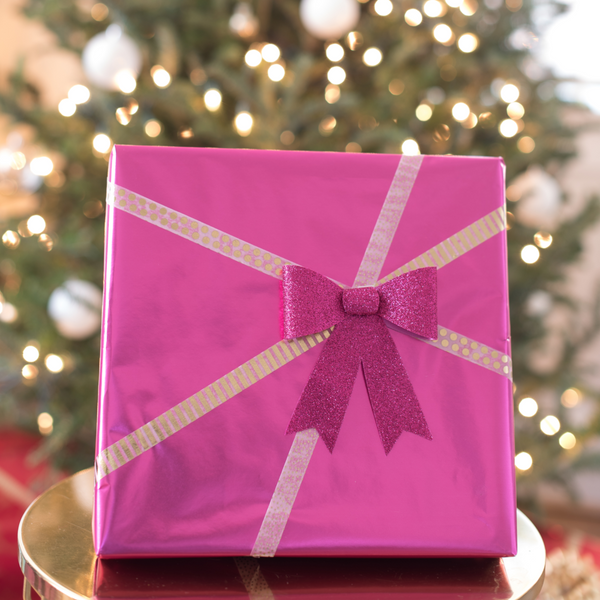 Channel your inner Barbie. Grab some metallic pink paper, a pink sparkly bow, and a mixture of different patterned washi tape. Bonus points for delivering it in a Barbie dream car.
Go Traditional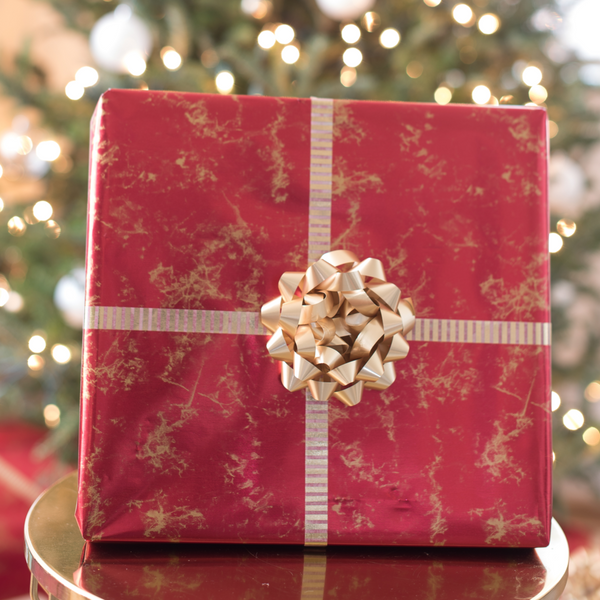 We kept the color palette traditional with gold and red, BUT we put a little modern spin on it. We topped some marbled wrapping paper with washi tape and a good ol' peel and stick bow. A modern take on a classic.
Try Tissue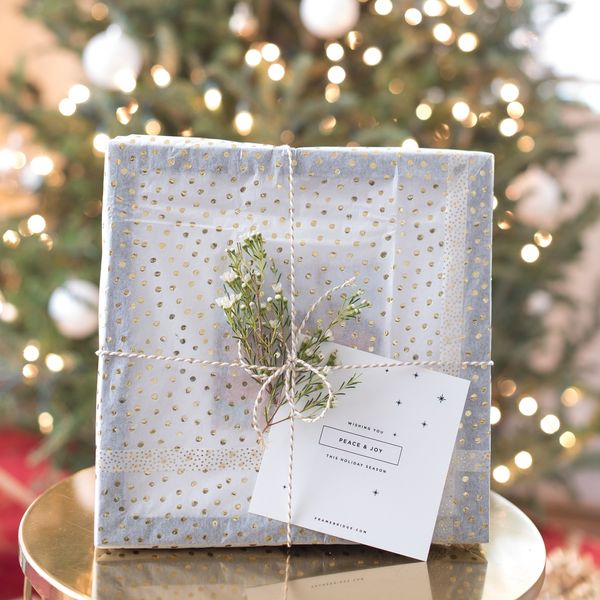 There are too many amazing tissue paper options out there to limit yourself to only wrapping paper. We paired this gold foil dot tissue paper with gold and white baker's twine, patterned washi tape, and a little sprig of waxflower. Polish it off with a card, and you've got yourself a gorgeous gift.
Brown Bag It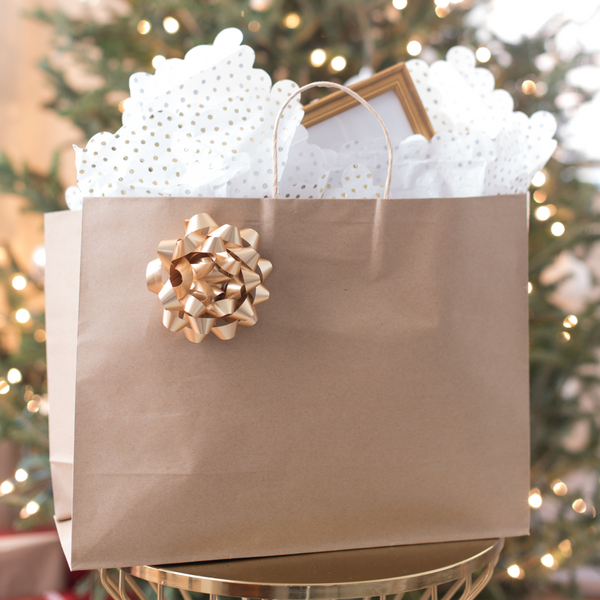 The brown bag is a classic, but we've jazzed it up just a bit. Add a little extra something special with some gold foil tissue paper, and a complementary bow. Boom. You've got a gift anyone would love to receive.
Now, go forth! Wrap with confidence, style, and perfect corners.