The Frame of Love.
It's the gift for people you ❤️. The Heartstagram! Choose from multiple frame styles, pick a photo with that tight crop that keeps your loved ones close, then look at them with heart eyes—in a heart shaped mat. But don't take it from us, take it from these lovebirds.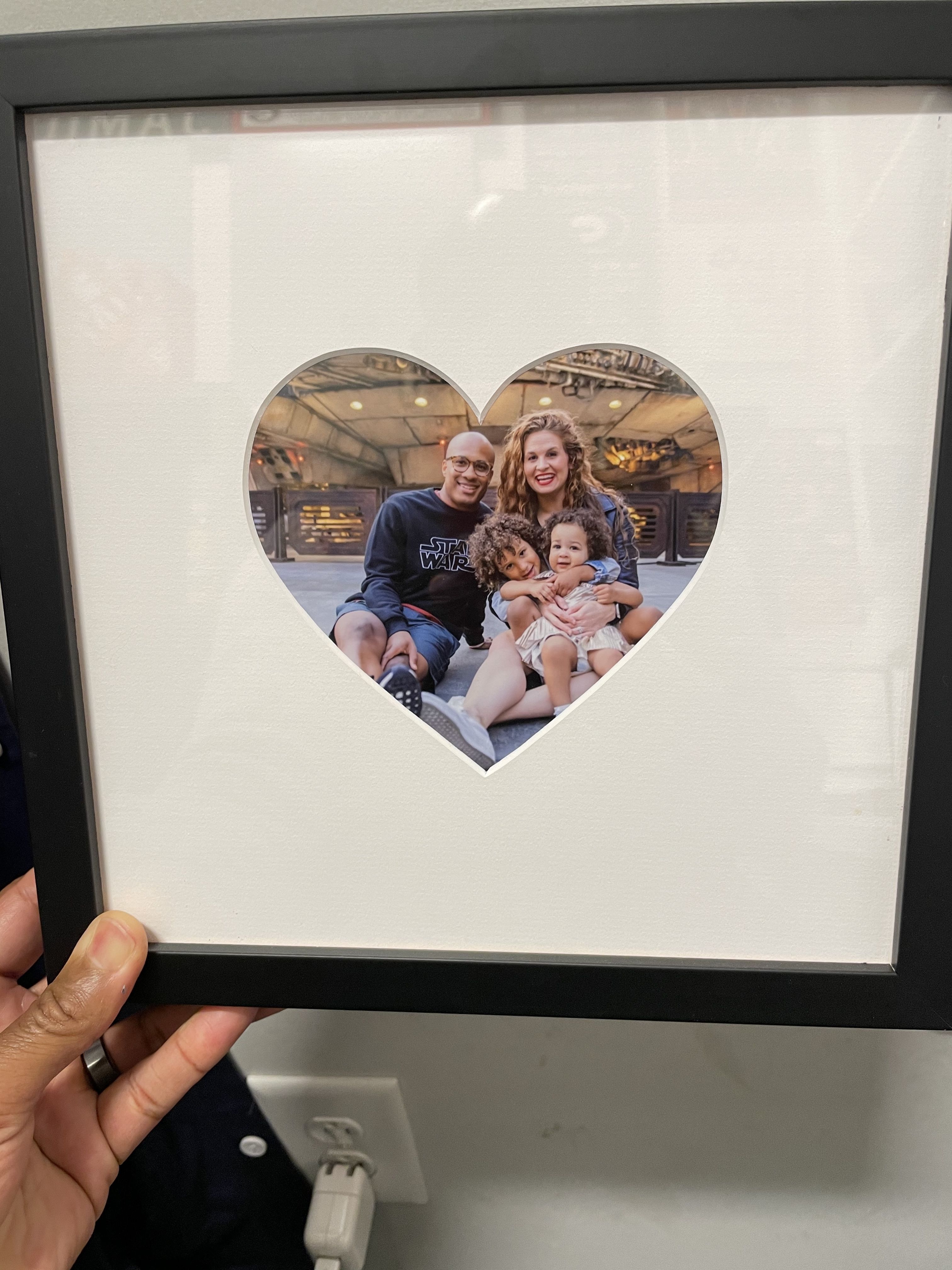 "Our family, in a galaxy not so far away."—Skylar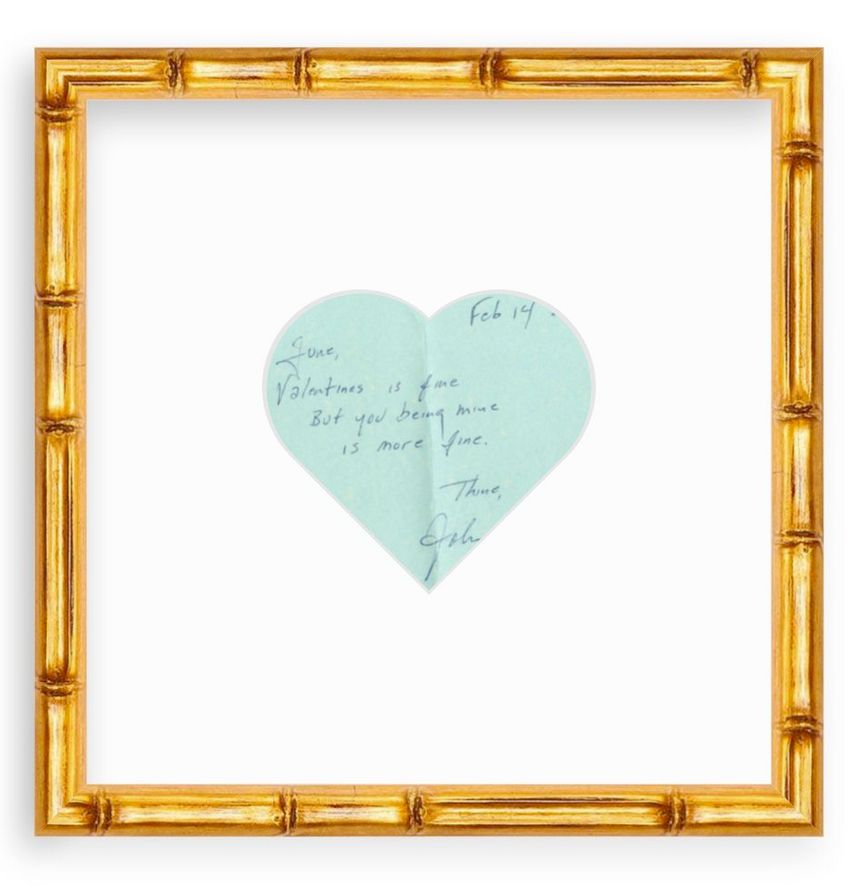 "This was given to my mother on Valentine's Day. It's a valentine card Johnny Cash gave to June Carter. My parents are both music lovers—never a second of silence in their home. Johnny
Cash

is their favorite. Also, the valentine he wrote to his wife June is considered one of the best love notes of all time."
—Jessica

"We went to Paris for our honeymoon and decided that if a opportunity came we would live there. A work opportunity came and we took it. It's our happy place. We go back every year—to enjoy walking and eating yummy Parisian food. The Eiffel Tower is our most beloved landmark. Life is better paced in Paris."
—Madeli

"Our first Christmas in our new home! And we rarely get a picture together with both kids."
—Sandra
P.S. It's under $50 and ships the next day!