At Home With: The Fashionably Broke
You know we love a good gallery wall over here at Framebridge. Today we're sharing a beautiful one - and the touching story that accompanies it - from The Fashionably Broke.
We've been fans of Natalie and Erika for a long time and very much share their philosophy that great design should be beautiful and accessible. A collaboration with Framebridge is, therefore, too perfect.
We were so excited when we saw these gorgeous photos on their blog that we reached out to see if they would be willing to share the story behind what they chose to frame. We were blown away by the thoughtfulness of Natalie's response and we're truly honored to share it with you here. Like so many of our customers, the pieces she chose to frame and display in her home are much more than just photos to her. We feel very lucky to be a part of that.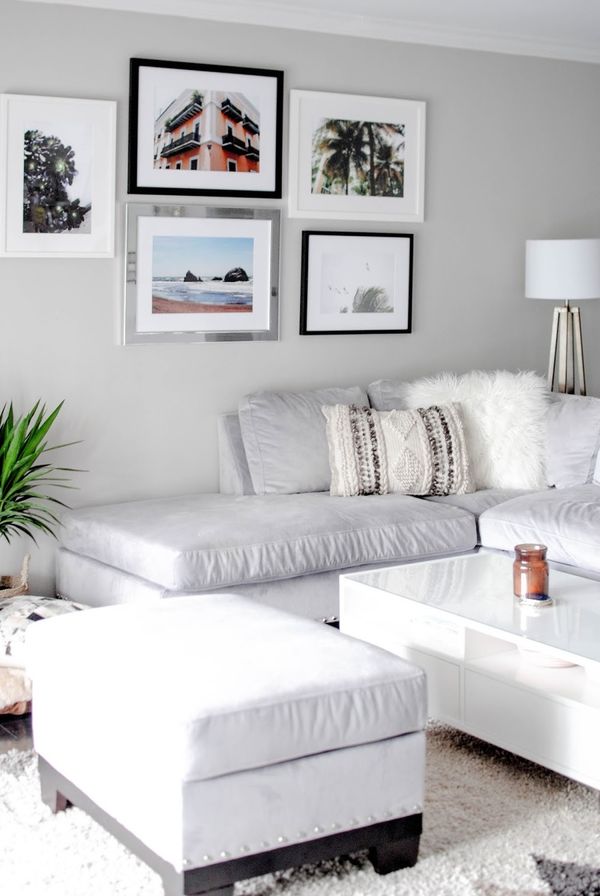 Get the look! Natalie chose our Irvine Slim, Mercer Slim, Mercer, and Brentwood frames.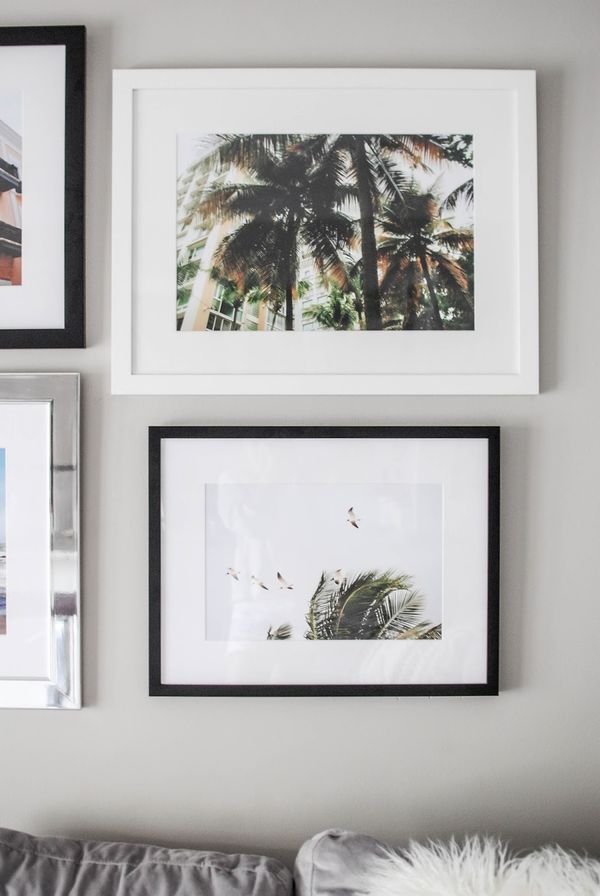 A close-up of Natalie's photos from her visits to Puerto Rico.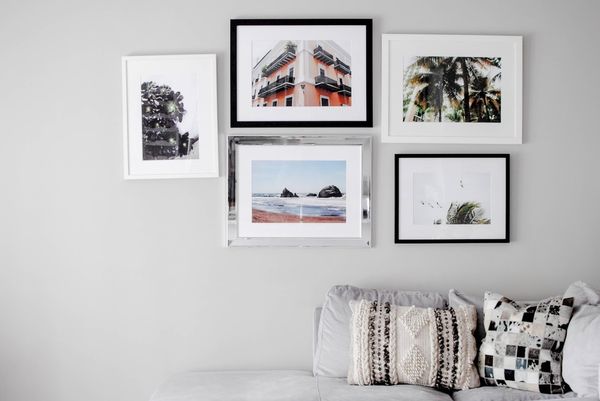 From Natalie: "These photos are all actually very special to both my boyfriend and I. Three of them were taken in Puerto Rico, where my boyfriend's mom is from - one in Culebra, a small island off of the coast of Puerto Rico that many people don't know about but is one of my favorite places on earth, one in Old San Juan, and one in Isle Verde.
My boyfriend took me to Puerto Rico for the first time back in 2008. I hadn't traveled out of the states ever before, so it was a huge deal to me. His family was so welcoming and I came to truly fall in love with the Puerto Rican culture and people. Since then we've been back three more times and each time has been such a unique experience. If there's a way to travel, it's with the locals! Thanks to his aunt, uncle and cousin who still lived in Puerto Rico, I was able to see so much of this beautiful island and I'm so grateful for all of my memories there.
Over the years, my boyfriend's family members have all passed away, so I get a little bit of anxiety wondering how different our next visit will be without them. I know that when we look at these pictures though every day, we're reminded of the times that we did have with them in that beautiful place and it makes us SO happy.
The other two photos are from our recent trip to San Francisco. It was such a memorable trip and we had the best time together, so I had to pick out a few from there as well :) I picked the Pacific Ocean, because it was both of our first time touching it, and a plant from someone's front porch. I LOVED the houses and the landscaping in San Francisco, everything was so cool and different than what you see here on the East Coast!"
Thank you so much, Natalie. What a beautiful story and such a special display. Take a look at her full gallery wall feature - and lots of other good stuff - over on The Fashionably Broke.