From Mom's Attic
This was going to be Patrick's Mom's (Lynn) first mother's day without her mother, Mary Ann. The loss was recent, and fresh on Lynn's mind. So Patrick (@patdimond) and his siblings had to do something special.

He went to a limitless source of inspiration—the attic. He knew his mom had boxes of old family photos there, and he was on the hunt for the perfect one.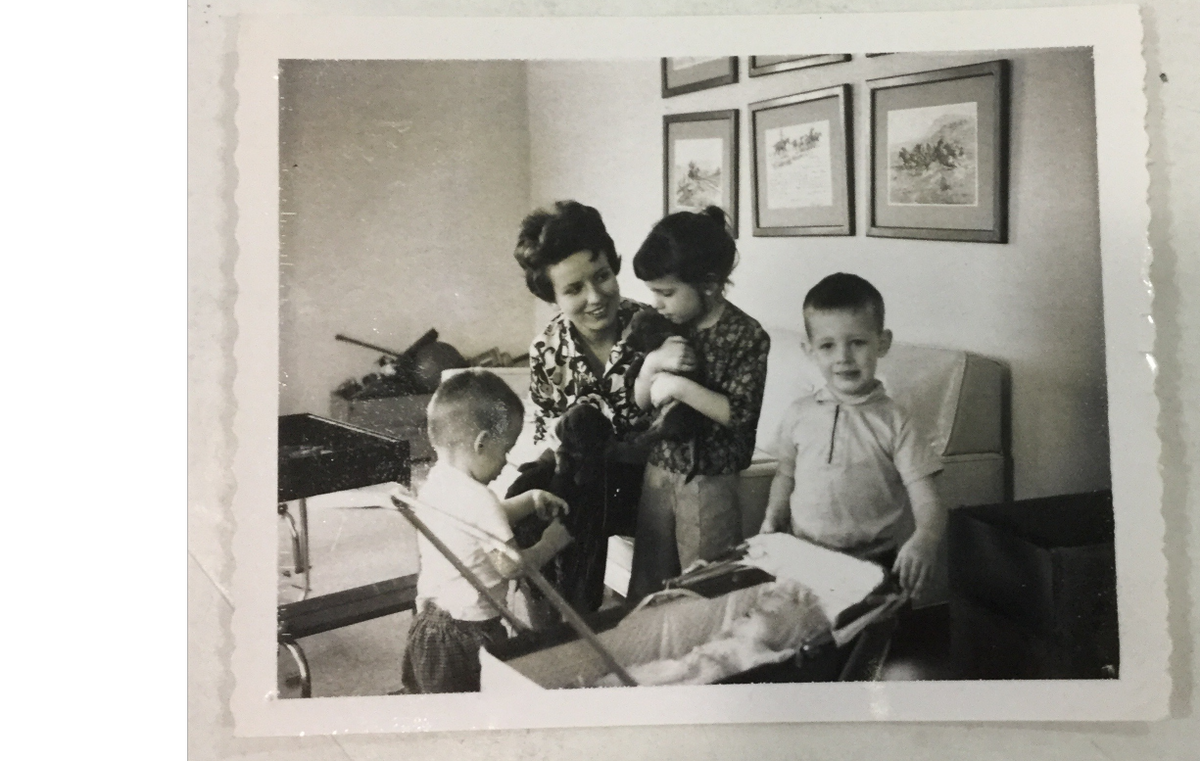 This photo was special for so many reasons. One, it caught his grandmother Mary Ann in a moment of joy. His mom and her two brothers were in it. It had weiner dogs the neighbors brought over in a stroller! And finally, it felt "parallel" to a photo his mom already had, with him and his siblings (also two boys and a girl).

Lynn loved it. She put it on one of her most valued places, her desk, right next to the photo of her and her kids (including Patrick).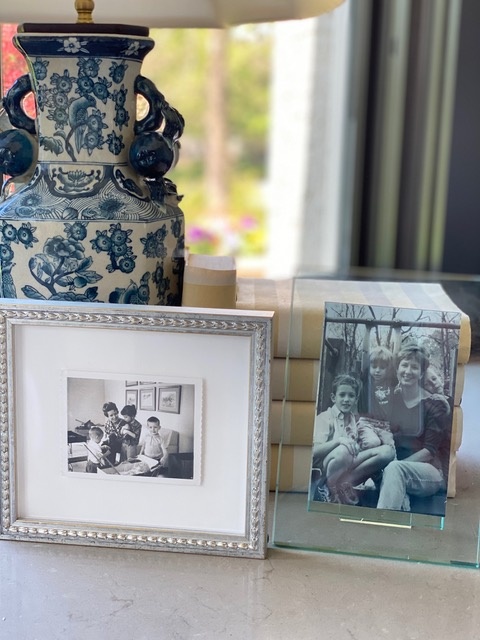 "My grandmother was curious about places and people, a lifelong learner. I see a lot of those qualities present in my own mom." He says they're also both "Midwest Nice," in the best way. It brings Patrick, his siblings, and his entire family great happiness to know that each time Lynn spends time at her desk, she is with her mom.

—

Looking for Mother's Day gifts she'll love? Shop here.