From Amsterdam With Love
"We have to come back." In 5 years. 10 years. With our kids. This was not the first time Grant and Maura discussed the future. But it was the first time they both stopped to say: "this is real." Sipping Heinekens at a cafe in Amsterdam is not a bad place to have that revelation.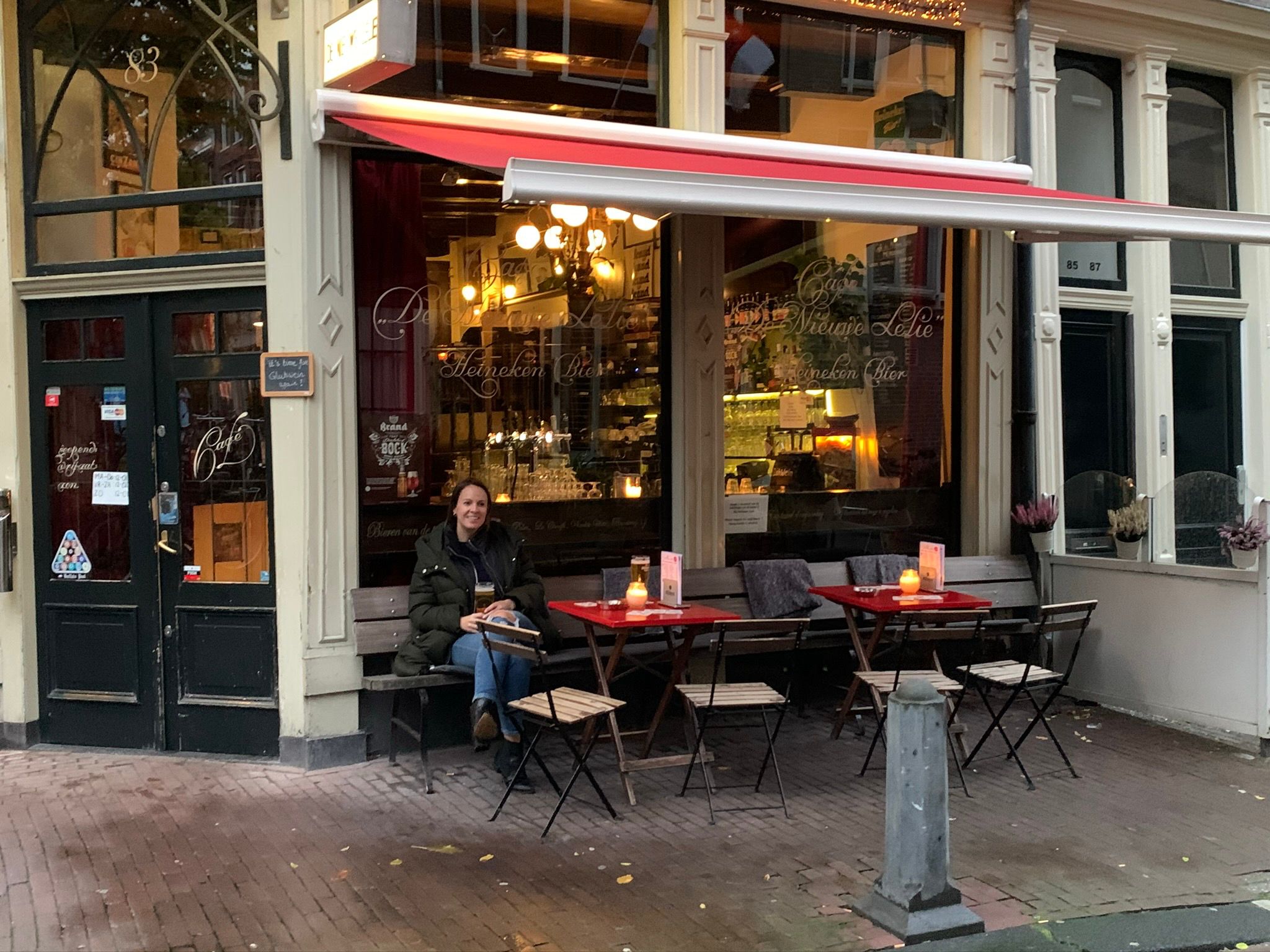 It was their first big trip together, abroad for Thanksgiving, away from their big families, just the two of them "being adults."
"Traveling together is a big task," remembers Maura. "But that doesn't mean you can't have fun while you're doing it." Fun was an understatement.
After one day in London, the couple got to Amsterdam and fell in love with the city. The omnipresent canal. Endless people watching. The "cozy architecture" of neighborhood pubs.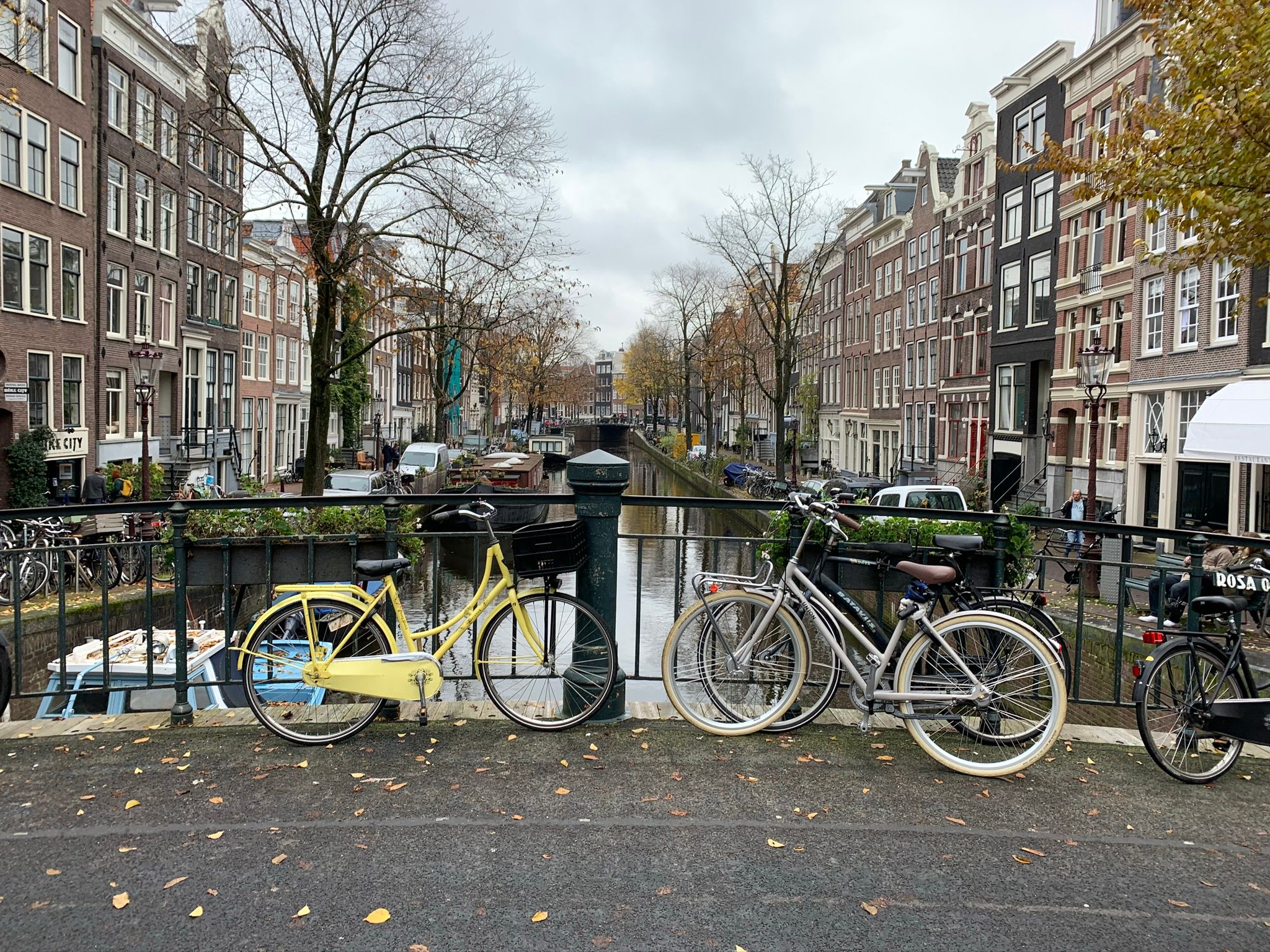 As they boarded a 7am train in the pouring rain to leave Amsterdam and make it to Paris before Thanksgiving, they both had tears in their eyes ("boo-hoo, right?").
The trip was a success.
Grant was good at logistics—picking where to eat and drink, mapping out travel itineraries, making sure they got from point A to point B. Maura was good at sentimentality. Those small touches that make a trip into a memory. In Grant's eyes, "she's the most thoughtful person in the world."
At their hotel in Amsterdam, a small and intimate place that Maura picked, she asked for a note to be left in their room. The sweet concierge, who had beautiful handwriting, wrote: "As soon as I saw you, I knew a grand adventure was about to happen." It's an A.A. Milne quote from Winnie the Pooh, that Maura felt encompassed their trip and their relationship. A bit sentimental himself, Grant saved the note and the Eurostar tickets from the London to Amsterdam leg of their trip.
Fast forward. Grant and Maura get married. They have a home. The trip still serves as the defining moment in their relationship. Amsterdam is their special place, a part of their story.
Maura went looking for any mementos from the trip. She knows they survived previous moves. Why didn't they make it to their house?
The truth is, they did. Grant never lost track of them. And for their very first Christmas alone as a married couple—with snow and a live fireplace on another adventure in Virginia's Shenandoah—Grant got them framed for her as a gift. She cried.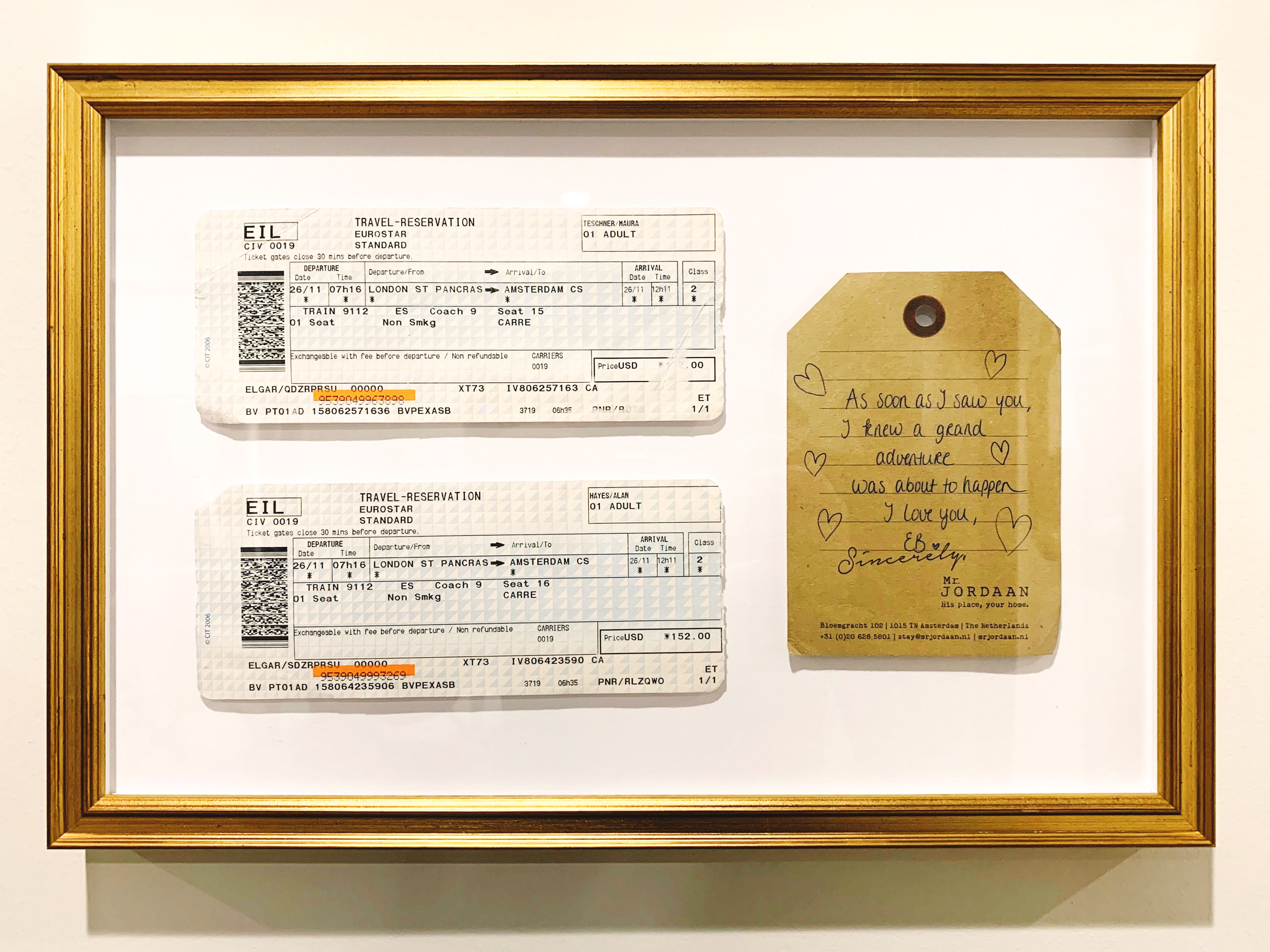 Now, it's on a wall they fill with marriage and travel mementos. But it's this frame that sums up their relationship. Grant is good at logistics—the tickets. Maura is good at sentimentality—the note. Together, they make a trip possible, and an even more beautiful pair.