Fresh Illustrations
How do you get kids to eat vegetables?
For Anna Johnston, an integrative nutrition health coach and yoga instructor based in Denver, CO, the answer was a children's book.
"You can only coach so many people and I started thinking through how to get to people at a younger age and impact people more broadly," Anna says. After noticing how kids in her life were eating—and being marketed to with commercials featuring unhealthy options ("similar to how cigarettes used to be marketed")—she decided to write and illustrate a book to get kids excited about healthy fruits and vegetables.
"Socially, there's this disconnection with what's on our plate, whether you're a kid or an adult. You go to the grocery store and a lot of times vegetables are wrapped in plastic or you don't really see what its true form is. I had my first vegetable garden when we moved out to Colorado and I had no idea of the way that eggplants grow!"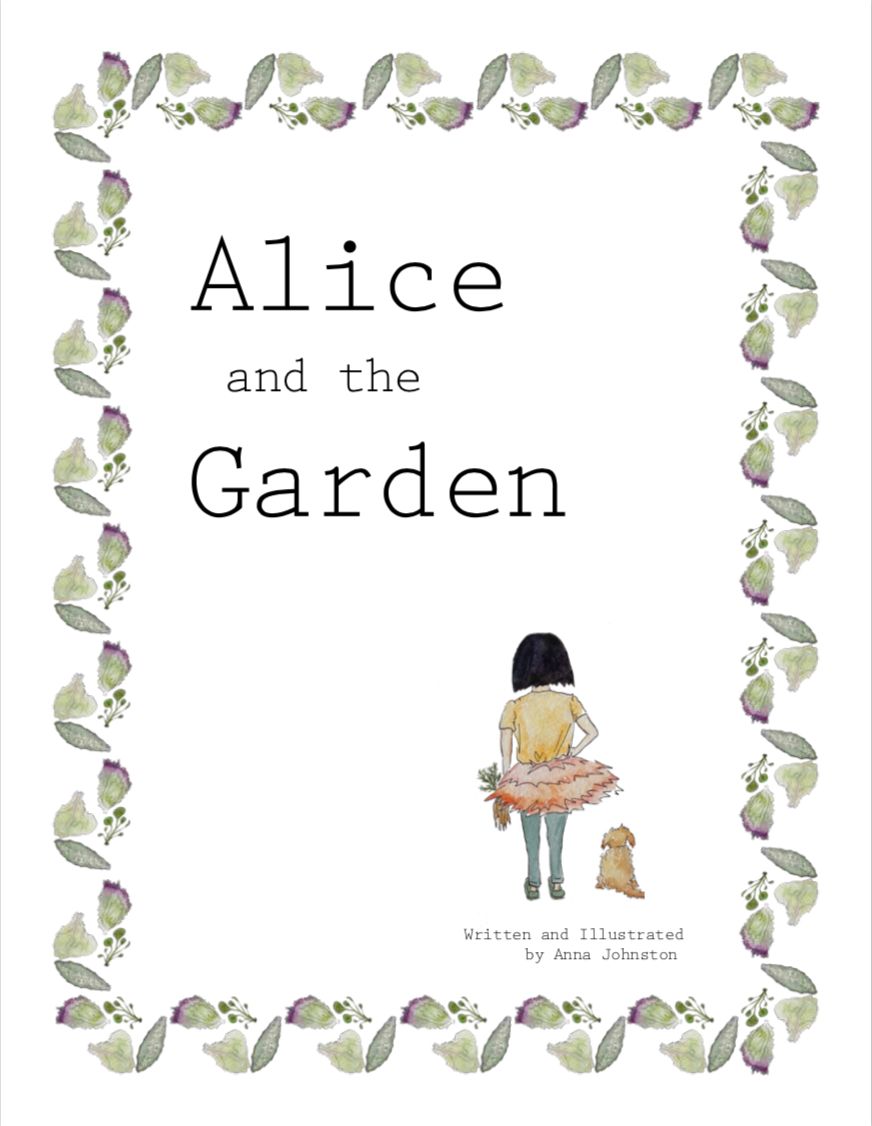 Alice and the Garden was published last September. It follows Alice, a young girl (inspired by the famous chef Alice Waters), and her "trusty partner in crime" Ash, the family pup, as she tries to rid the fridge of all the vegetables. Her father takes her over to their neighbor, Miss Mindy's, house to learn all about her bountiful garden. "Miss Mindy's garden is where Alice learns about how the soil and sun and everything is connected. She learns what all the different colors mean, and how it's important to have so many colors of the rainbow to make us healthy and strong. In the end, she's cautiously open to trying more."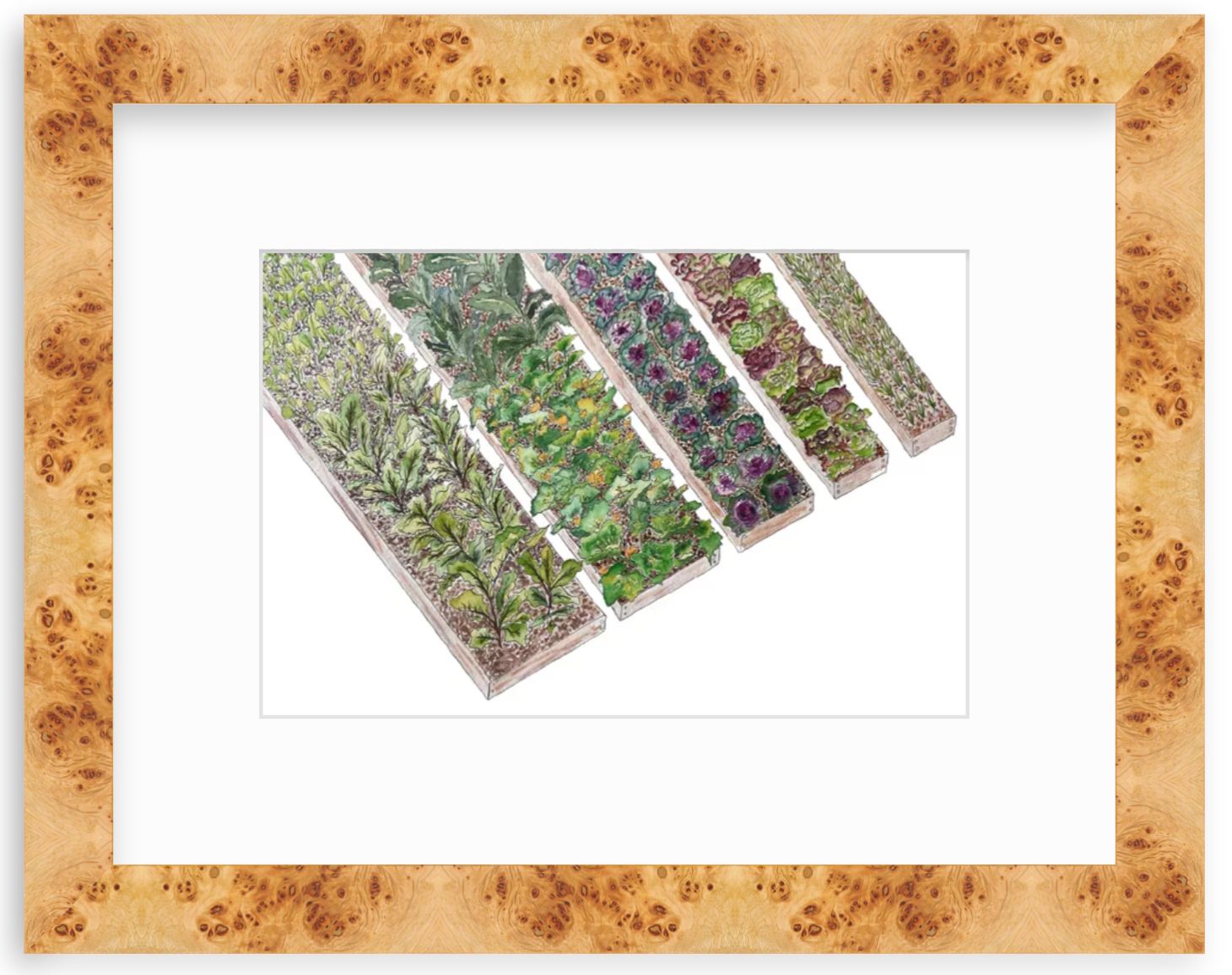 The watercolor illustrations feature a whole palette of vegetable hues in a minimal but whimsical style, inspired by Ernest H. Shepard's illustrations of Winnie-the-Pooh books. To celebrate the book, Anna framed three of her favorite illustrations, giving one each to her mother and mother-in-law and keeping one for herself.
"The biggest thing kids seem to remember is looking for a rainbow on their plate... that seems to have resonated. My hope is to bring the foundations of plant-based eating to every home and to help kids feel connected to their food."
You can find out more about Anna and Alice at wellwithanna.com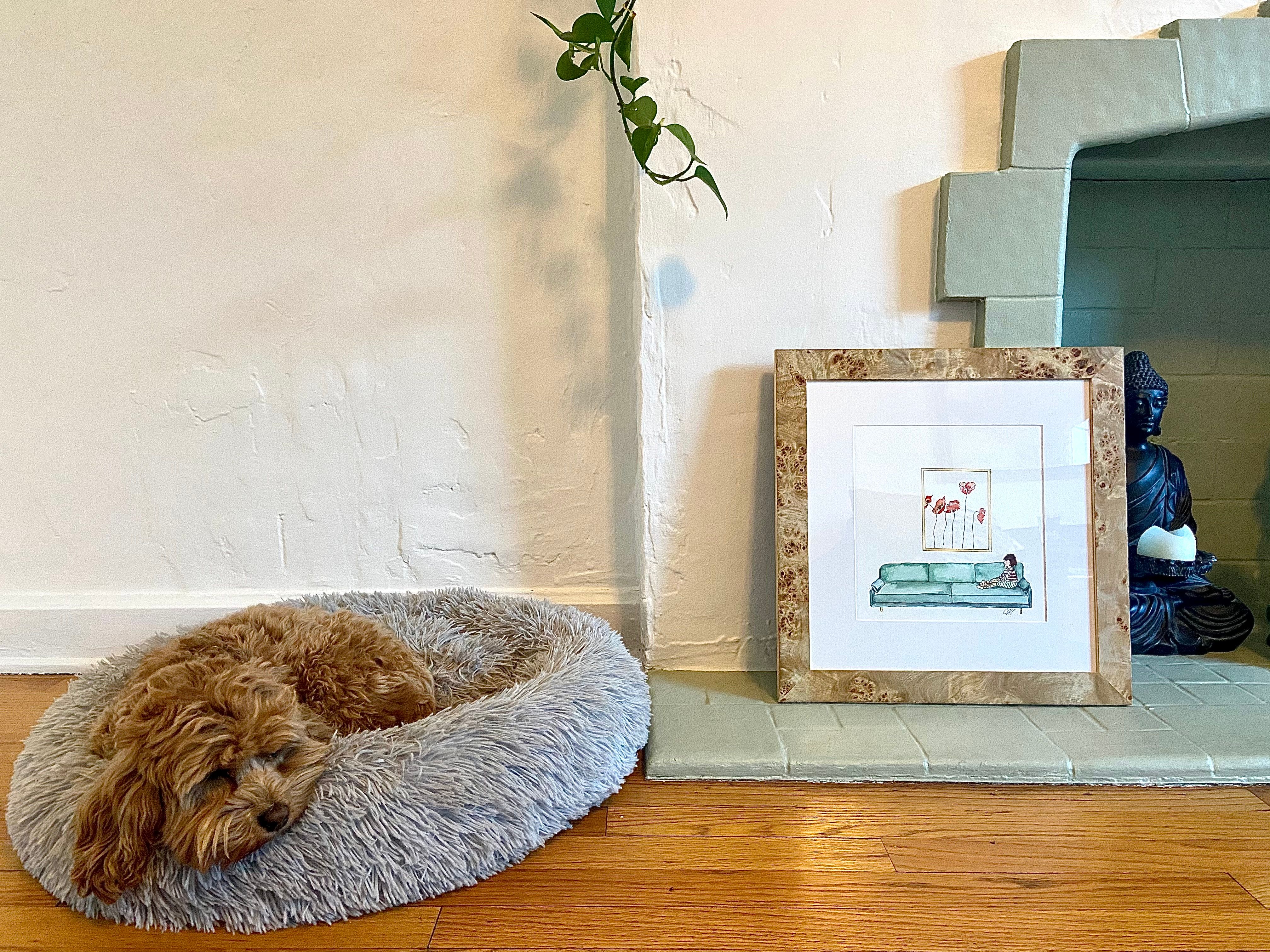 Inspired to frame your own favorite children's book illustrations?