Tino's Barbershop
Rachel's Grandpa was a hardass. He was very strict. At least that's how Rachel's Dad knew him. But Rachel, in the beloved role of being the grandchild, got to see a sweeter side of her Grandpa. He had a bulldog tattoo—and was a softie for grandkids.
Florentino Zarate, or "Tino" as he was known, was a boxer in the marines. Which explains the strict and the tough. He met his wife—Rachel's grandma—at a USO show.
They ended up settling down in Imperial Beach, California, just south of San Diego, and raising 8 kids.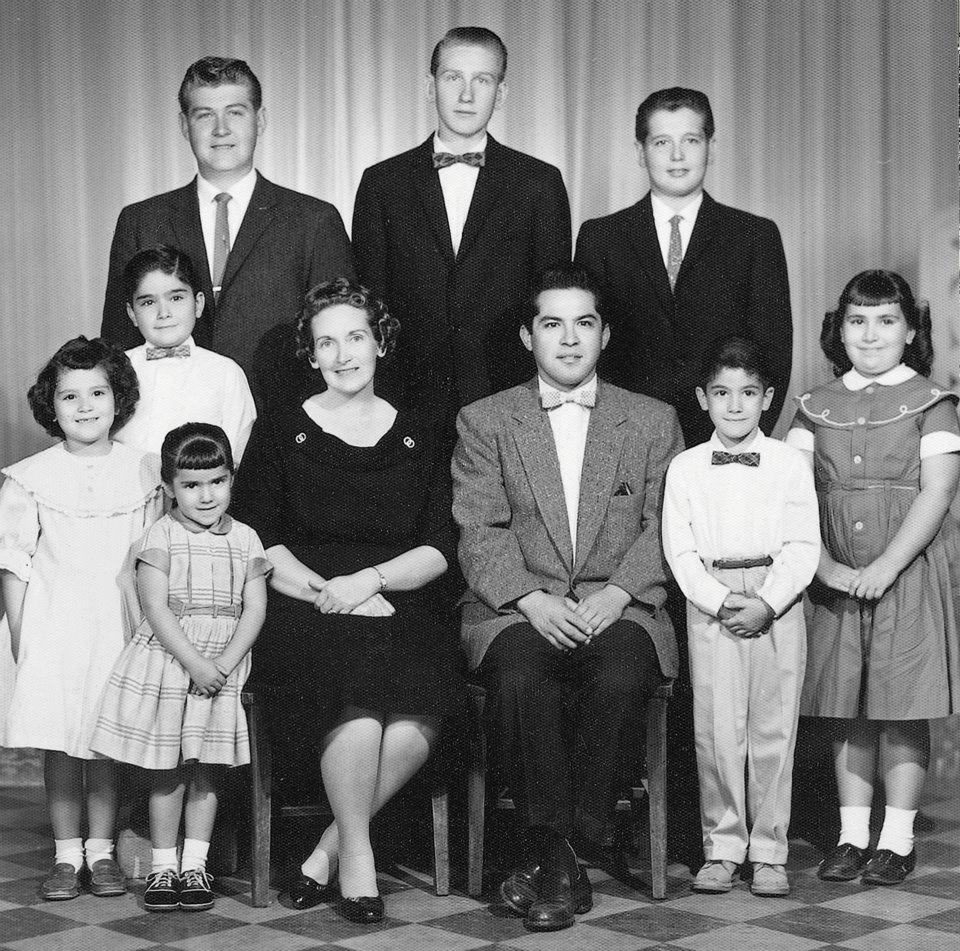 Rachel has heard their house was lively. 8 kids. 1 bathroom. Relatives down the street. A basic open door policy for anybody in the neighborhood down on their luck.
That ethos really epitomized her grandpa, but it wasn't limited to their house. It really showed up at his place of work—Tino's Barbershop.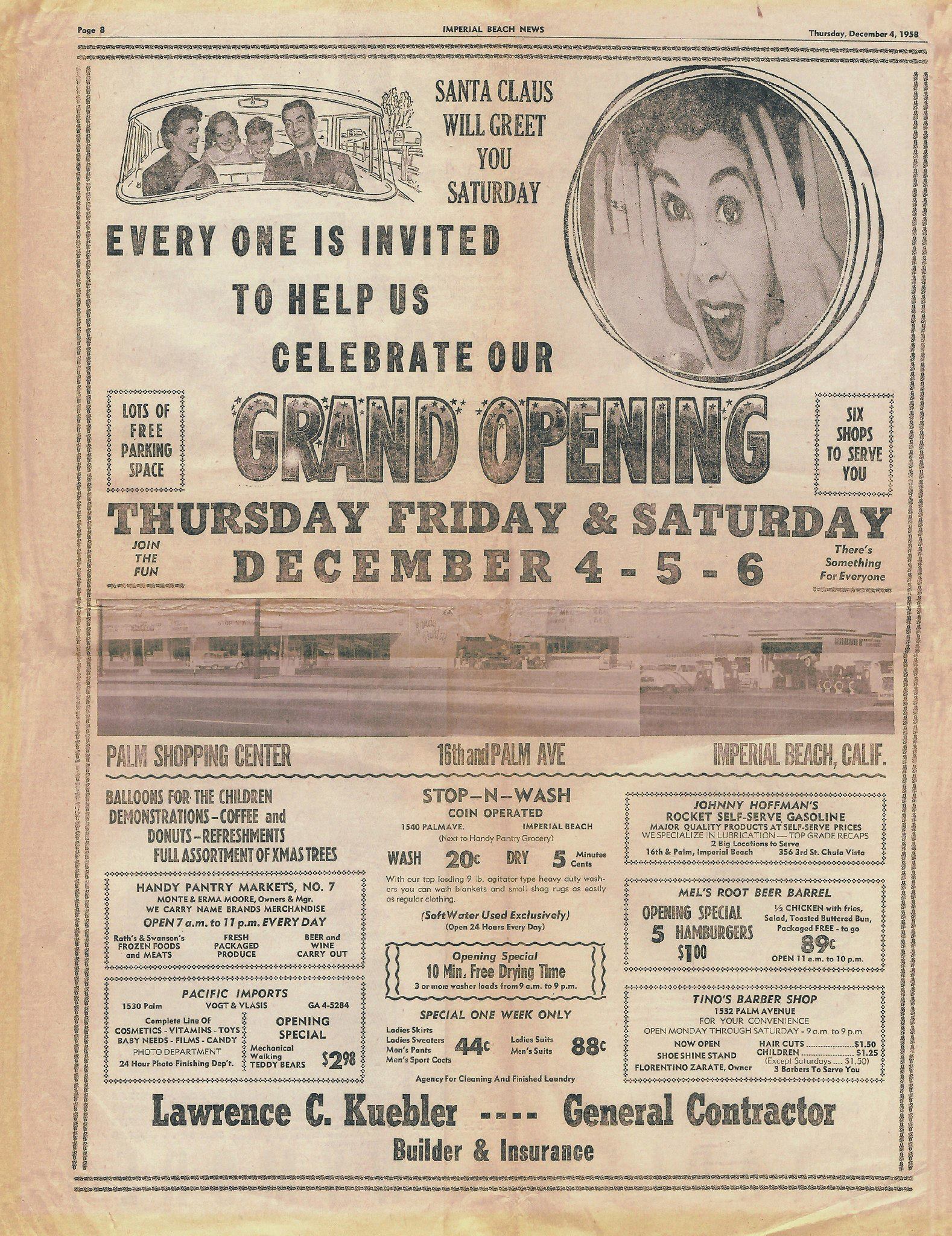 It is how he made his living after boxing. But like the house, it was a community space—albeit one a little more dedicated to joking around ("Grandpa can be a broken record of old stories"). But it also was a place for family tradition—he gave all the kids their first haircuts there.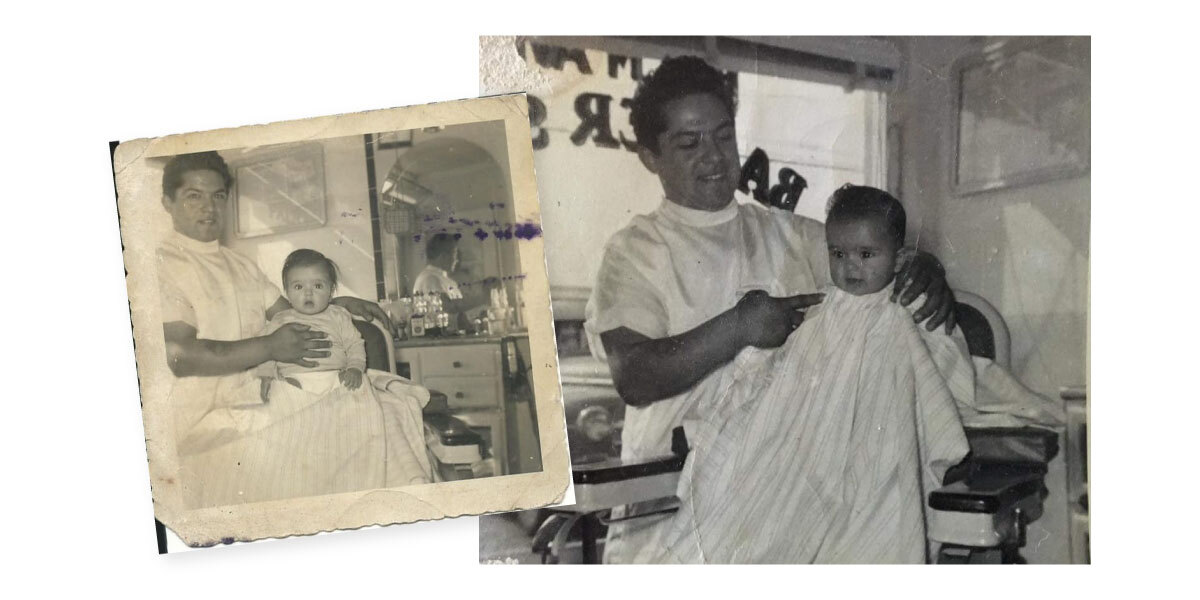 "That barbershop was really the foundation of the family," remembered Rachel.
He had it for 30 years. But its memory is eternal for Rachel's father and his generation in the family.
After he passed away in 2004, the barber shop was featured prominently at the funeral.
In 2013, after Rachel's Grandma passed away, she and all of her cousins reconvened in Imperial Beach and were reminiscing about all the good times they had together. Holidays sleeping out in an RV when the house got full. A split chin in a competitive game of pool. Grandpa's endless stories.
They went into her Grandma's garage and it felt "like a time warp." A snapshot of a different time with old board games from the 70's and 80's.
And then they saw a sign. Several to be exact. They said "Tino's Barbershop." Magnetic signs made forever ago—whose literal magnetism had long since worn off—but whose existence pulled them nevertheless.
"It was a rare find," said Rachel. They were a portal that allowed her to transport herself to the days of the barbershop, a place she didn't get to see as much. Rachel and all her cousins took one—knowing they'd do something special one day. That one day came last Christmas. She got it framed for her Dad. "I always knew I was going to give it to my Dad."
When he opened it, he cried (in a good way).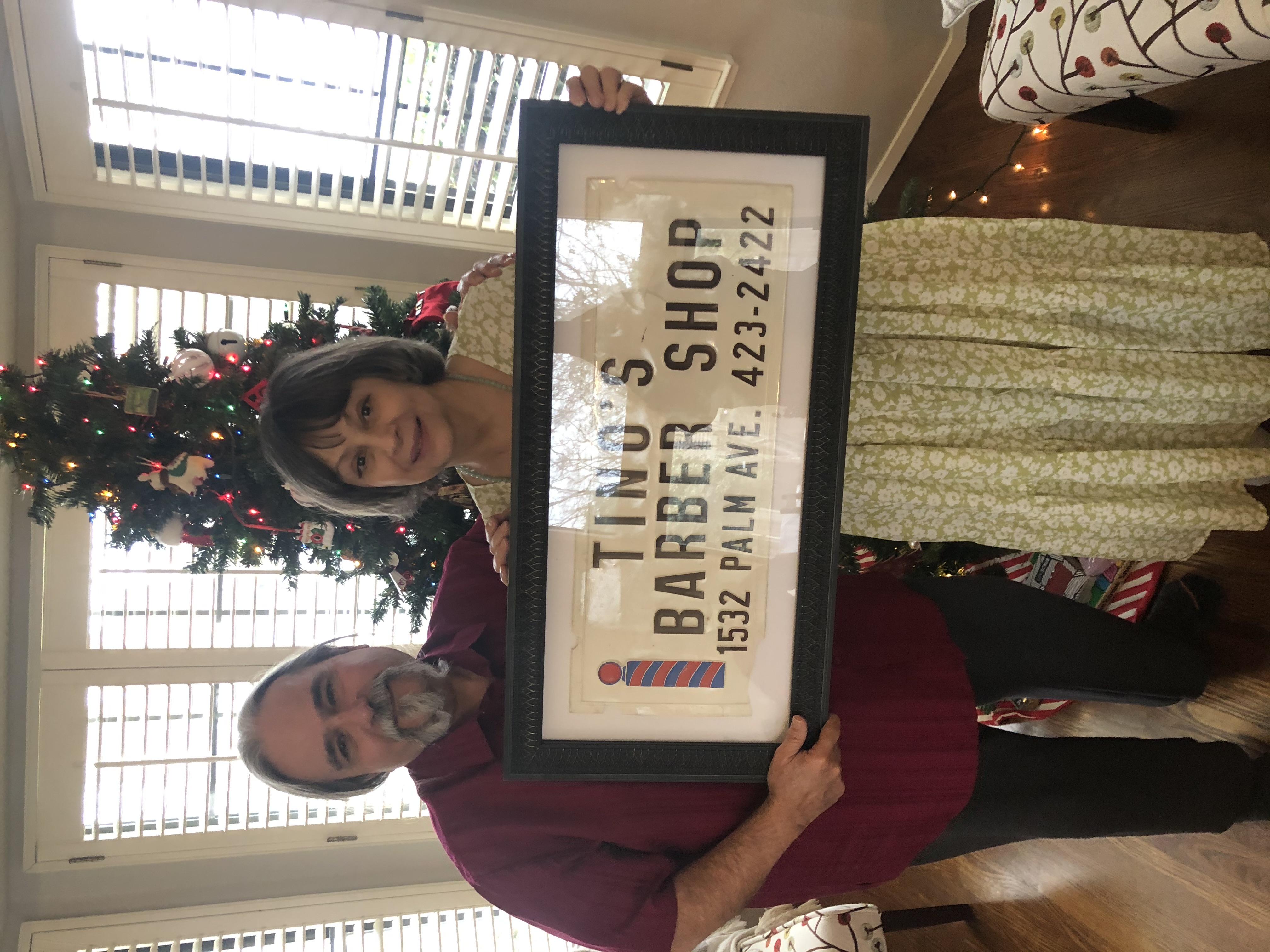 Rachel's Dad grew up in a different time than Tino did, and has always been an effusive man. The gift makes him think of his Dad later into his life, some of the "hardass" worn off, a sweetheart, prone to hugging and kissing. Rachel's Dad hung it in the entryway—where it almost serves a hug every time he comes home.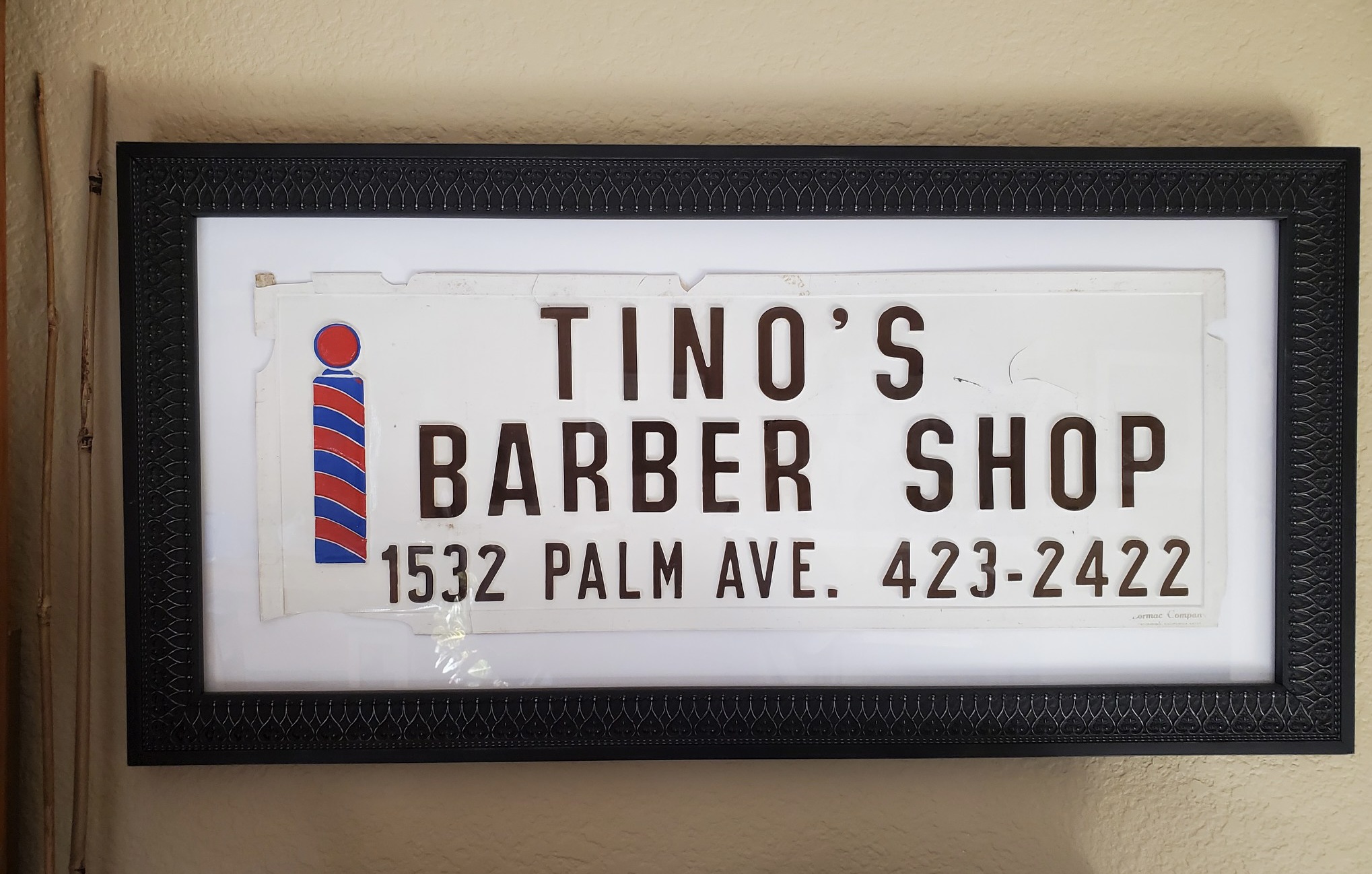 It's the best gift, for both Rachel, her Dad, and her Grandpa, because "parents mean everything to you."
Have a special gift idea?