Frame Your Journey: Willamette Valley
When we chatted with Carla about what she was most excited for before her trip, she told us "So much! I'm especially excited to visit two of my best friends that have just started a vineyard from scratch in Oregon's Willamette Valley." Well, Carla had her hands full this week in that very place visiting her bestie Camille. Between harvesting pumpkins and painting a still life, she made time to help renovate an old farmhouse and sneak in some quality time with her BFF. Prepare yourself for some seriously beautiful photos and some sneak peeks at what's inspiring her. Take it away, Carla!
This week was spent deep in wine country, on the farm and vineyard of my great friend Camille, and her husband Merritt in the Willamette Valley, Oregon.
Food and Wine
I got more than my fair share of fine wine this week! Tastings at a couple of local wineries, along with Camille and Merritt's impressive collection of Pinot Noir kept me feeling nourished this week! Did you know that the Willamette valley is also the biggest producer of hazelnuts in the country? The region is also peppered with beautiful hazelnut tree orchards - so of course I made sure I sampled some of these as well.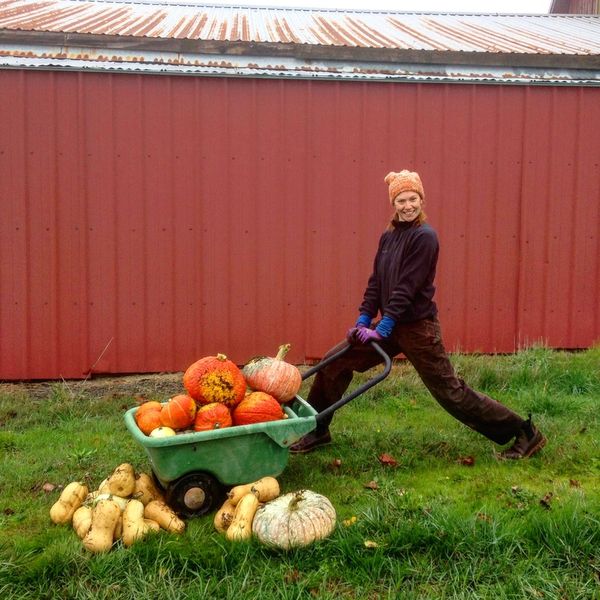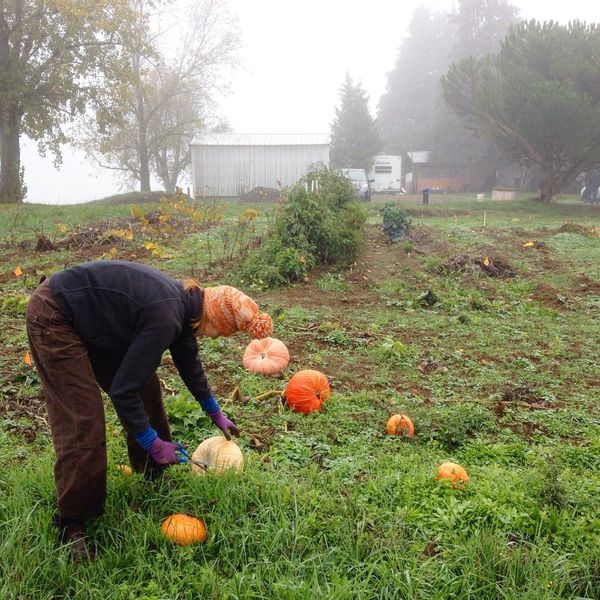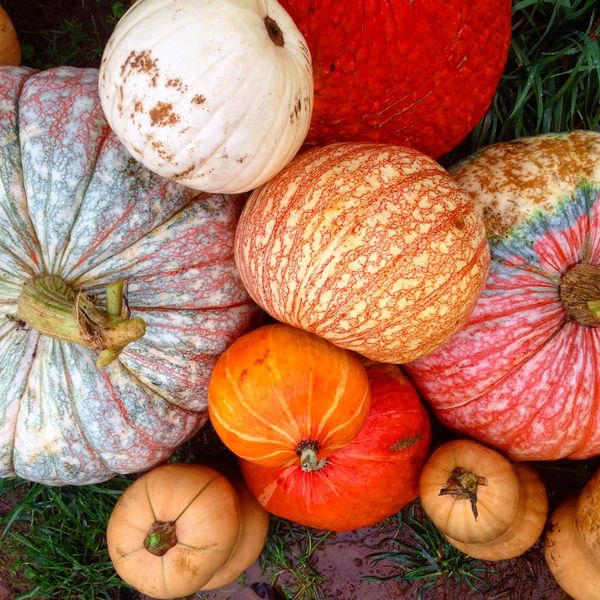 Pumpkin Harvest
Camille saved the harvesting of her impressive pumpkin and squash garden for my stay - so we had a busy morning collecting beautiful gourds of all shapes, colors and sizes. We were so excited about these beautiful vegetables that we set up a little still-life and painted them!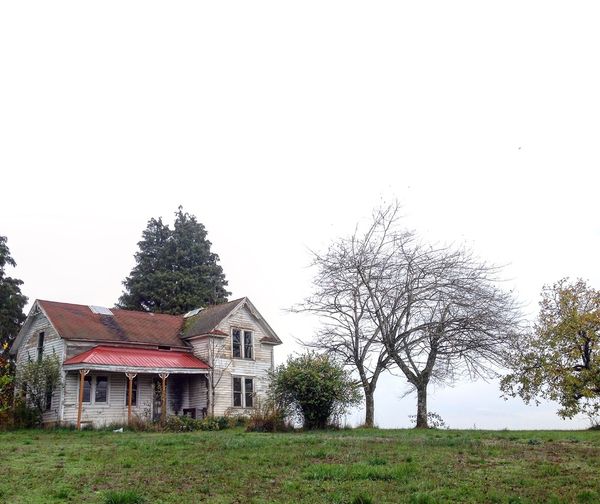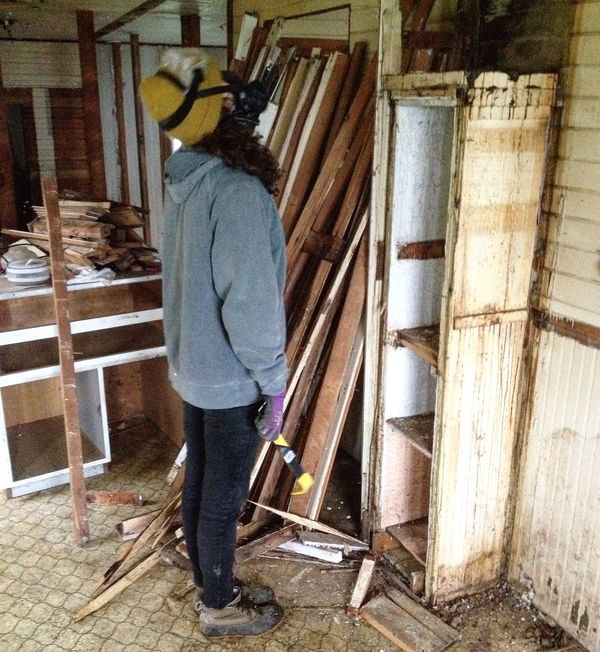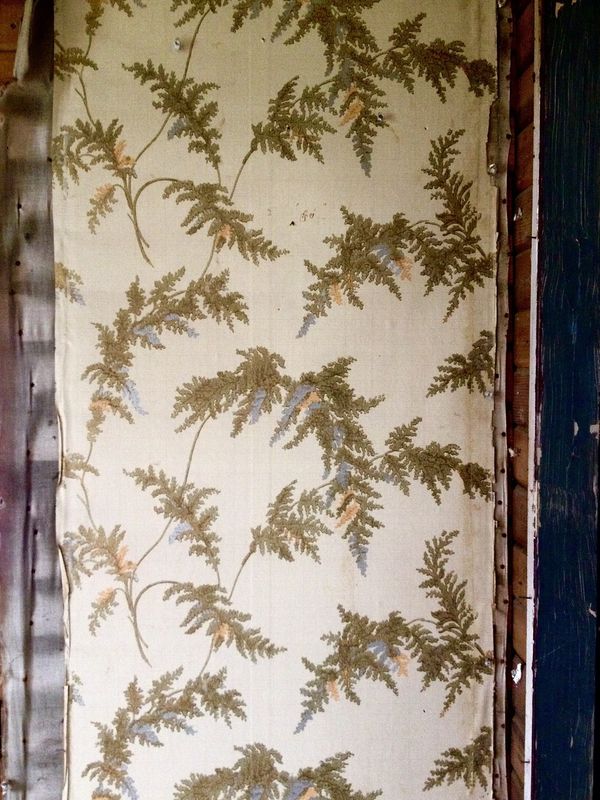 The Old Farmhouse
Not only are Camille and Merritt starting a vineyard from scratch, but they are taking on the task of renovating a 100-year old farmhouse by themselves. After walking me through her future plans for the house, Camille and I got to work, for a day of demolition. We tore down two interior walls and filled a dumpster with wood. Quite the day of work!
I will be framing a piece of wallpaper from the old house to gift to Camille and Merritt for the holidays.
Inspiration
This week has me feeling inspired by the lush patchwork farmland of the Willamette valley. I'm excited to play around with abstracted interpretations of these landscapes as 2-dimensional patterns.
---
Stay tuned for more updates from our friend Carla! And follow along here for a daily does of travel inspo.