Frame Your Journey: Home Sweet Home
[caption id="" align="alignnone" width="3716.0"]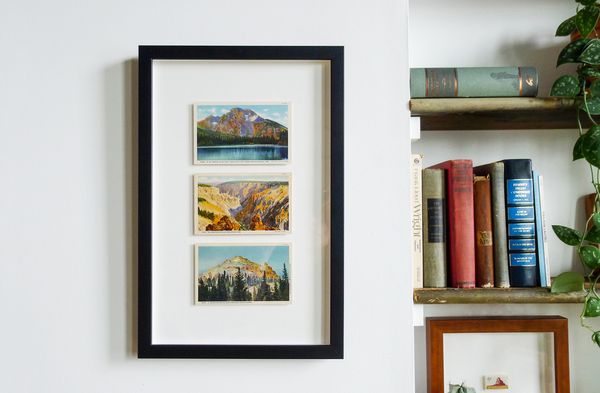 Post cards float mounted in Mercer Slim[/caption]



There is so much more depth to your travel memories than just the flood of photos on your iPhone. As you guys might remember (more here if you don't!), our friend Carla spent a few amazing months traveling across the country - seeking inspiration and seeing friends. As she traveled, we worked with her to frame her journey. She sent us a napkin from a restaurant she loved in San Diego, a teeny tiny vintage New Mexico stamp, a trio of vintage postcards from a special couple of days in Yellowstone, an unforgettable Instagram from deep in the Grand Teton National Park, and a panel of old wallpaper found while helping her friend Camille renovate an Oregon farmhouse. Pretty cool, right?
Carla is now back home and she's got an apartment full of special souvenirs that not only add depth and variety to her space, but will serve as a beautiful, daily reminder of a once-in-a-lifetime trip.
---
Montana
"A beat-up blue ford carrying the fruits of somebody's labor deep in the Grand Teton national forest. We pulled down a side road to catch a better view of the Tetons and found this guy sitting alone. It's one of my favorite pictures- the color and light catch the atmosphere perfectly."


[caption id="" align="alignnone" width="2562.0"]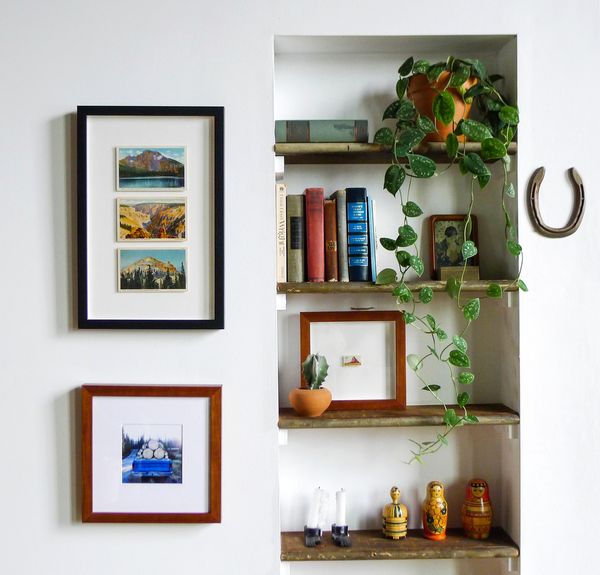 Post cards float mounted in Mercer Slim, Instagram Mini in Sonoma, vintage stamp float mounted in Sonoma[/caption]




San Francisco
"I had an amazing evening here with a small group of really good friends over Thanksgiving in San Diego."


[caption id="" align="alignnone" width="3590.0"]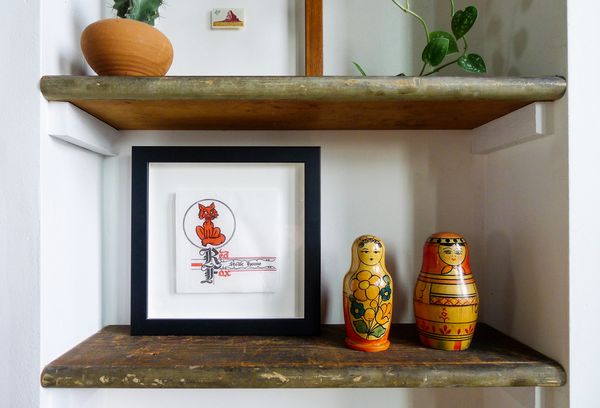 Napkin float mounted in Mercer Slim[/caption]



Oregon
"After walking me through her future plans for the 100 year old farmhouse, Camille and I got to work, for a day of demolition. We tore down two interior walls and filled a dumpster with wood. Quite the day of work! We found this hand printed wallpaper under layers of drywall."


[caption id="" align="alignnone" width="2463.0"]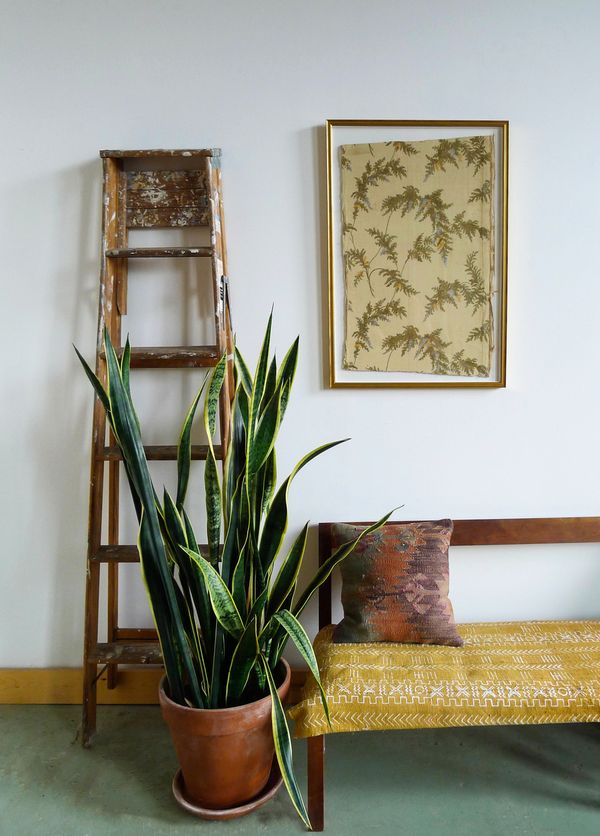 Wallpaper float mounted in Richmond[/caption]



"I think my favorite piece is the little New Mexico stamp! I love the range in scale."


[caption id="" align="alignnone" width="2453.0"]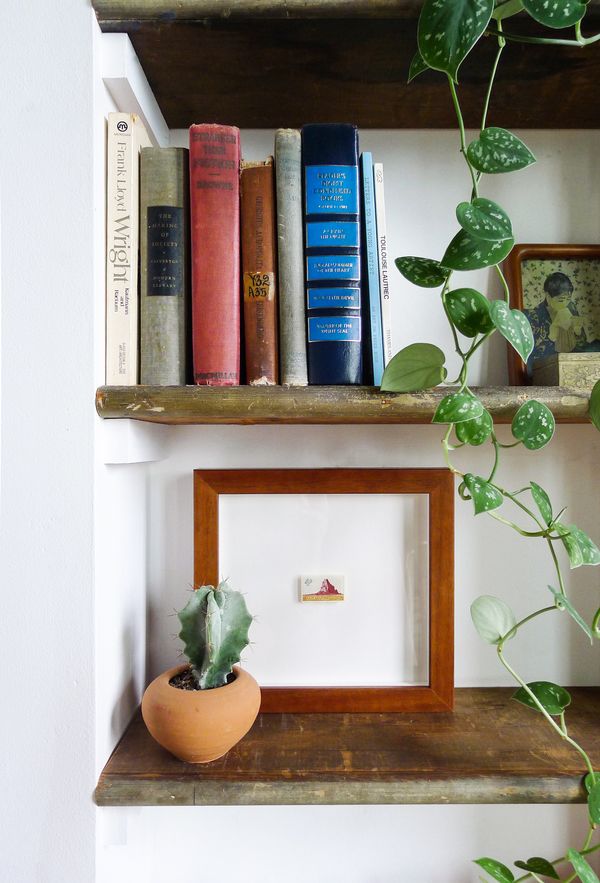 Vintage stamp float mounted in Sonoma[/caption]



Art from the Road
---
After chronicling Carla's journey for many months it's so nice for us to see her special mementos in her space where she can enjoy them long after her trip has ended. Have a journey, adventure or trip planned? Or know someone special who does? Shoot us an email! We'd love to frame the journey.