Hong Kong on My Mind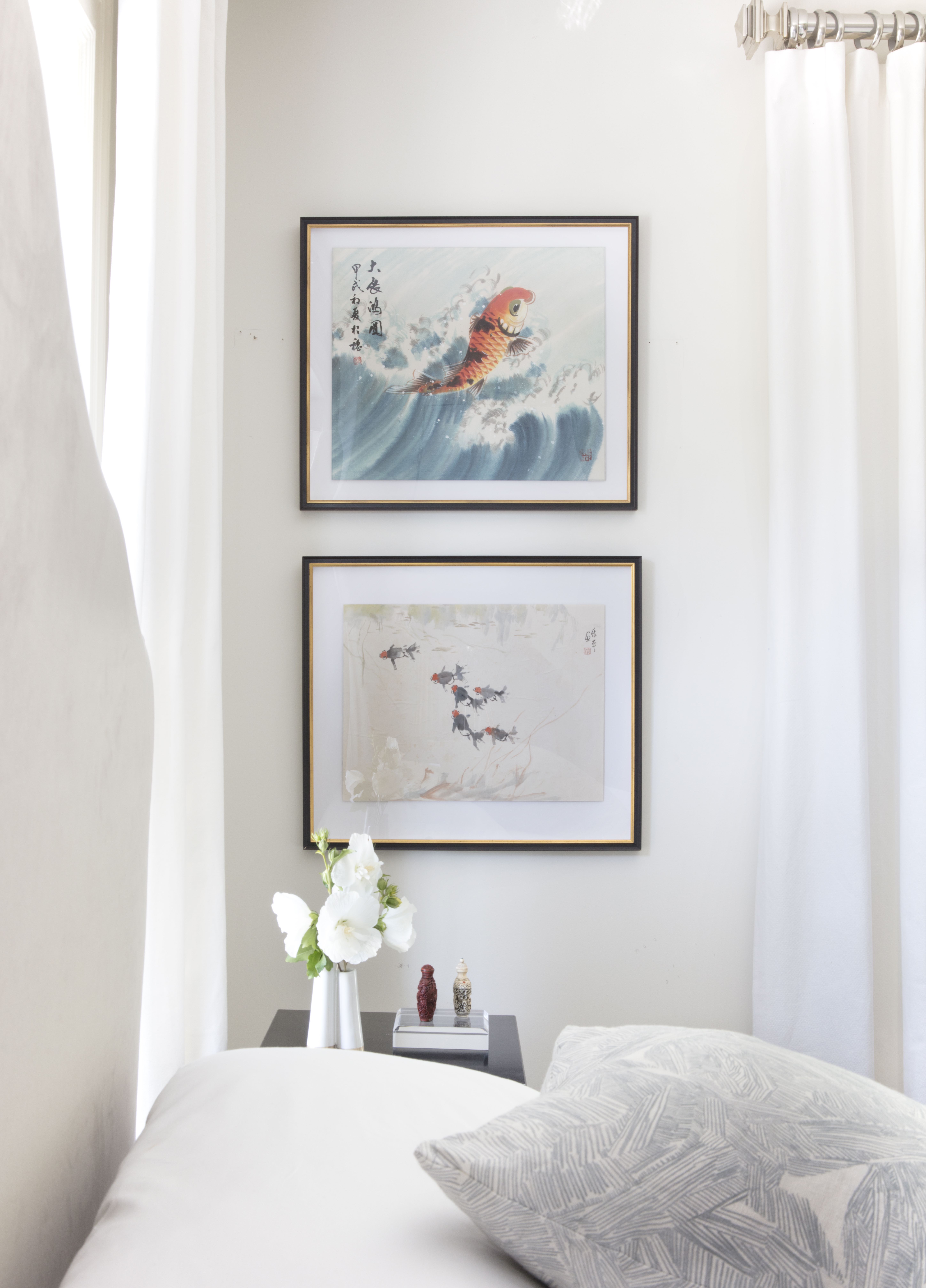 When Sarah's parents took her on a trip to Hong Kong in the 90s, they sparked a lifelong love of travel and curation.
During the trip, Sarah wandered into a department store full of chinoiserie lamps, vases, and art. "At 17 I was obsessed with the oceans and marine life," Sarah recalled. "Being in Hong Kong for the first time, I was also drawn to that traditional Chinese art. I forget how much I paid for them, maybe $15? Every thing in the markets was negotiable. I loved the fact we could haggle and add the language barrier. It was quite a thrill for a teenager."

Sarah hung the watercolors in her various apartments as she bounced around the US during her twenties. More recently, however, the paintings have sat in storage. Four years ago, Sarah moved into a new home and thought it time to restore the watercolors to her walls.

"I need to be surrounded by beautiful inspiring things," explained Sarah, who runs her own creative photography house Sarah Winchester Studios. "I like the idea of my home as a gallery."

As Sarah has traveled over the years, she adds to her collection of art that conjures a sense of place. "Since that trip [to Hong Kong], I have made it a habit to collect interesting art from places I travel," she said. "I have charcoal rubbings from Cambodia, lacquer boxes from Russia and leather punchings from Thailand to name a few...It is so wonderful to be able to look at a piece of art and have it invoke a thought or a memory: a 17-year-old girl, haggling the price of two watercolors in Hong Kong."
---
Framebridge: custom framing for teenage thrills
---
Shop this Story