How To Frame a Wedding Invitation
Gone are the days where weddings are just a small ceremony followed by light hors d'oeuvres and champagne in a church basement. Today, each detail is carefully planned, pinned, and Instagrammed - and the invitations are no exception. They're often small works of art themselves. So whether you're framing it for yourself or a newlywed friend, a framed wedding invitation is a simple and beautiful way to capture a really special moment. Here's how to do it.
Depending on the type of invitation there are lots of different ways you can design the arrangement. It can be as simple as the invitation mounted with a white mat, to a more elaborate arrangement that includes all components of the stationery suite (invitation, envelope, reception cards, etc).
The key to perfectly framed wedding invitation is float mounting - that means securing the invitation to a piece of foam core that lifts in slightly above the mat, displaying all those lovely edges and creating dynamic shadows. Beyond float mounting, the frame design should take its cues from the invitation itself.
Here's four ways to frame a wedding invitation.
1. The Classic Invitation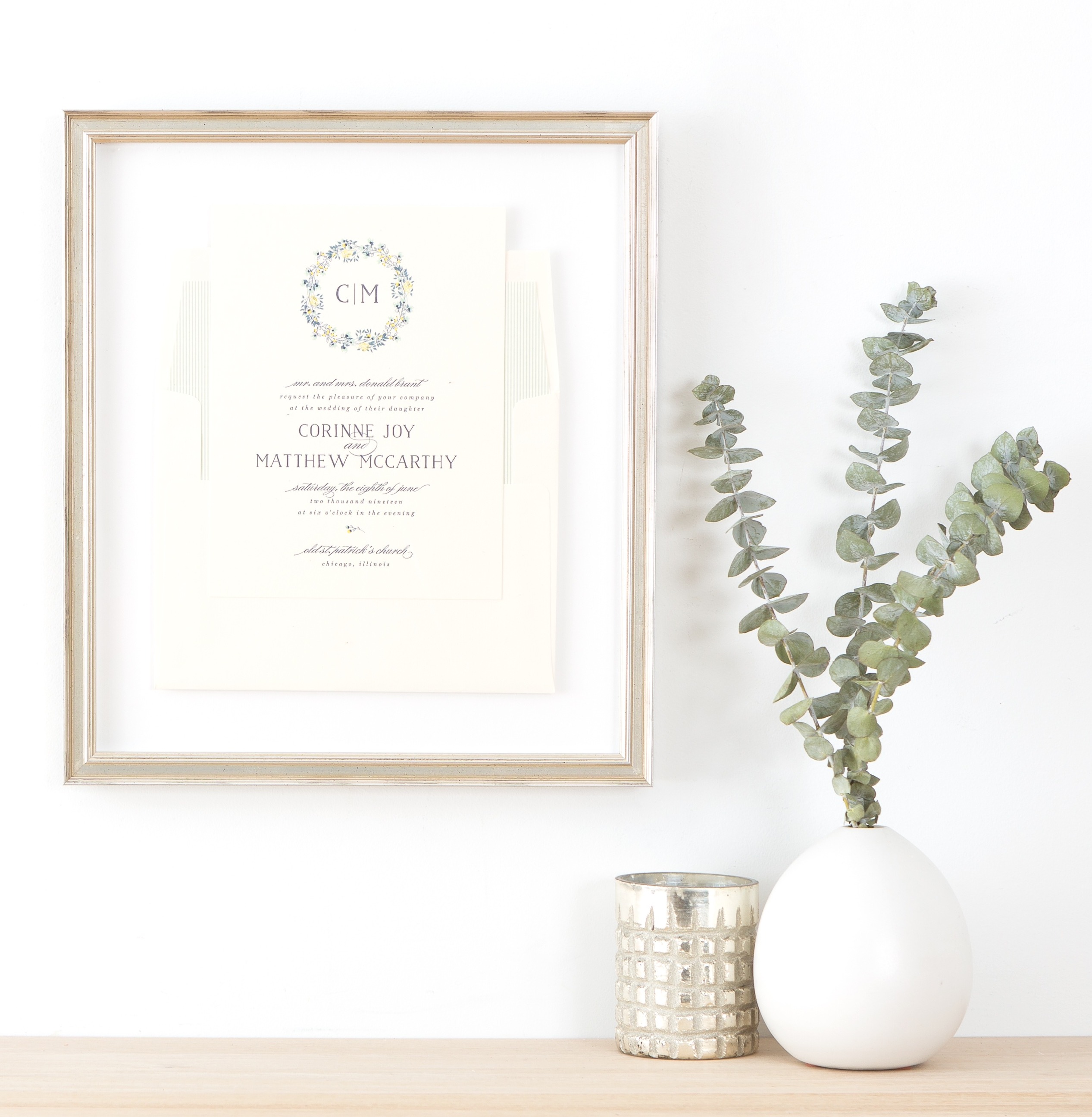 2. The Modern Invitation






3. The Colorful Invitation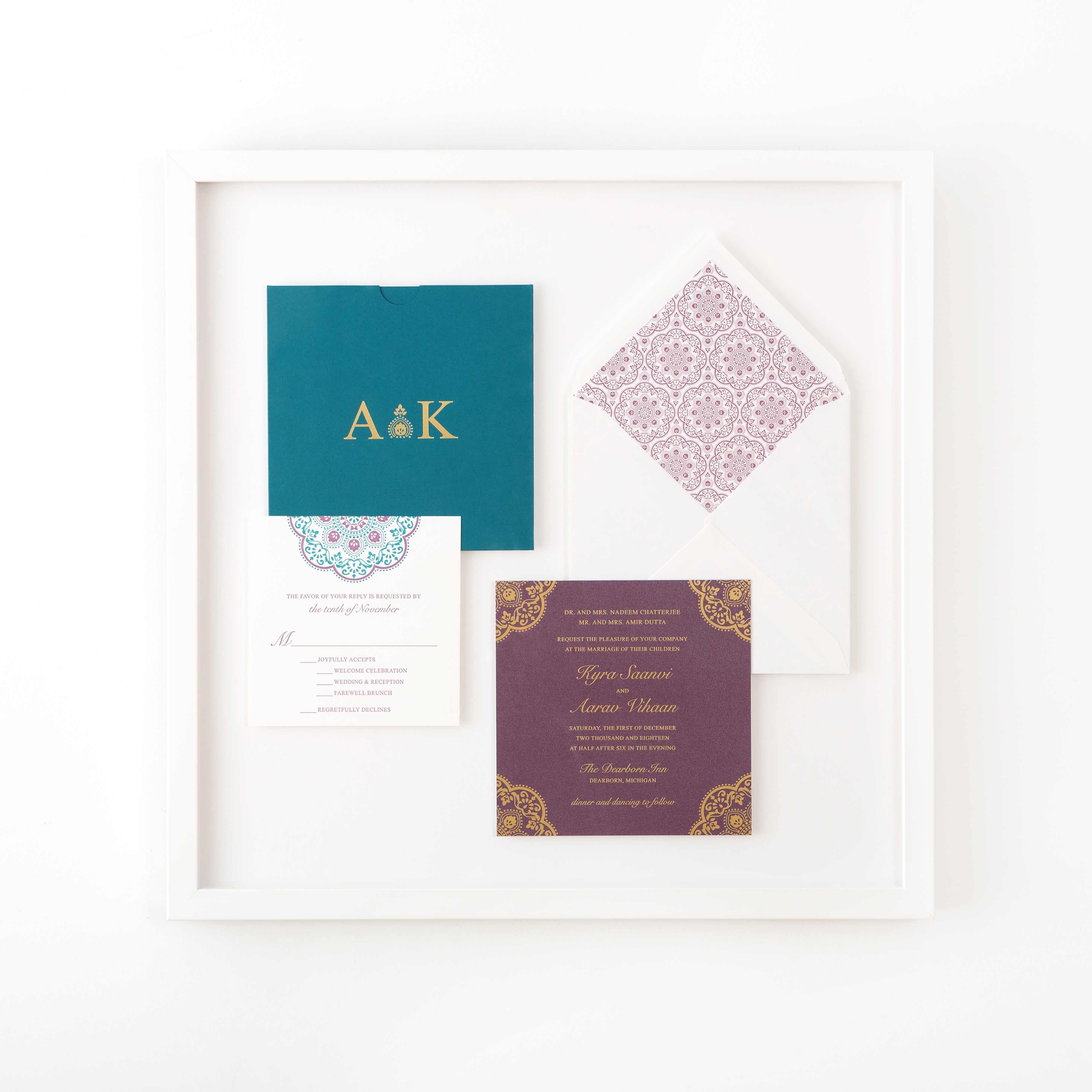 4. The Elegant Invitation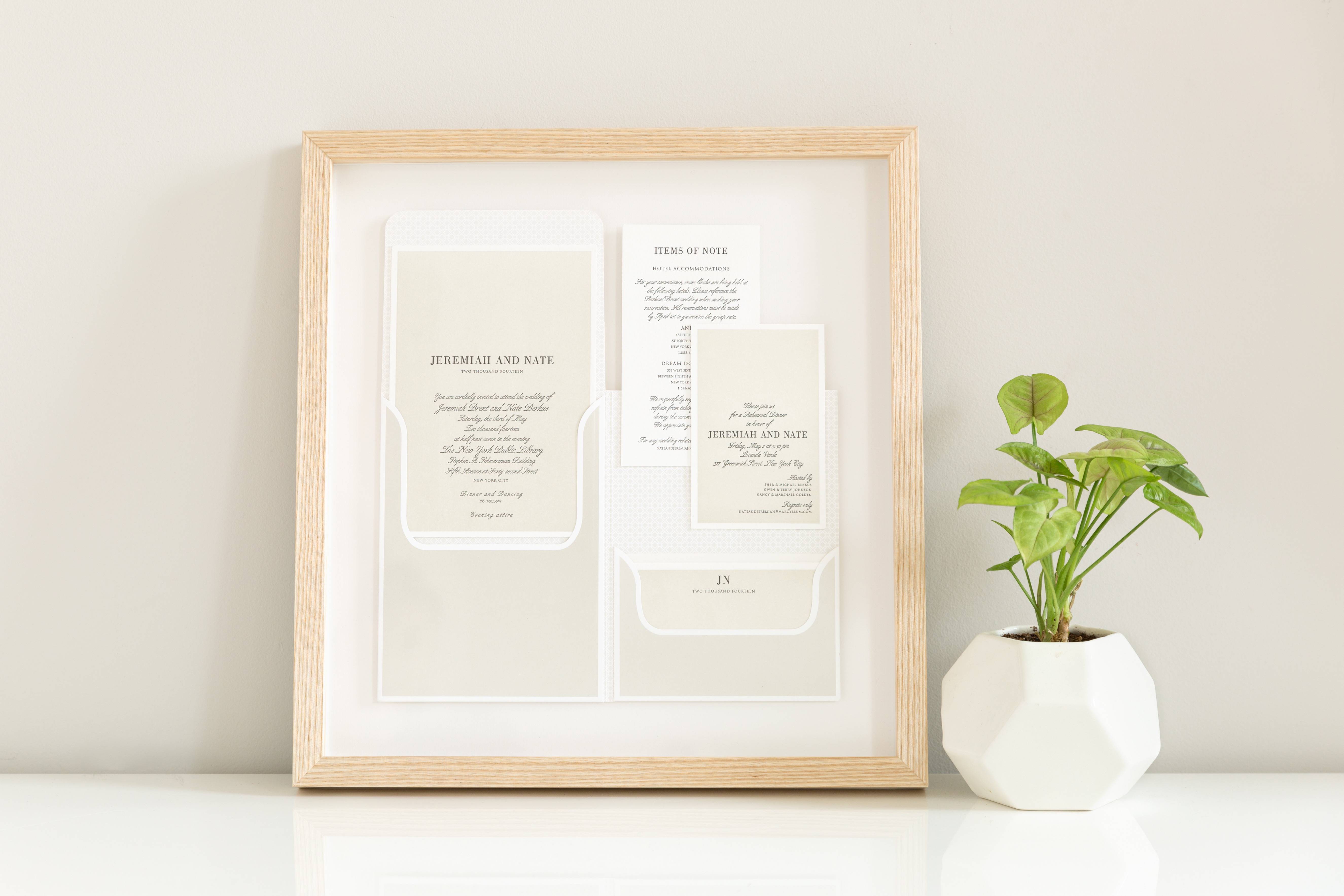 Once you've decided how you'd like to mat and mount your invitation you're ready to pick a frame. Our Newport and Richmond frames are great for classic style invites, Bali or Mandalay are perfect for something a little off the beaten path, and Mercer Slim or Irvine Slim work beautifully for a simple, modern look.
Ready to get framing but don't know where to start? Our expert designers will help you create an arrangement you'll admire for years to come. Oh, and the best part? You've already got the art! You were invited, after all. Just send it to us, and we'll do the rest.