Frame It: Wallpaper
Finally, a long overdue ode to our most recent framing obsession: wallpaper. Forget any preconceived notions you may have. Wallpaper is your friend. (Especially for all you renters out there!) Buy a single sheet, frame it, and voila- a gorgeous statement piece to ornament your walls. We can't take our eyes off this one in our Concord frame. The gold beaded detail perfectly compliments the colorful, whimsical design.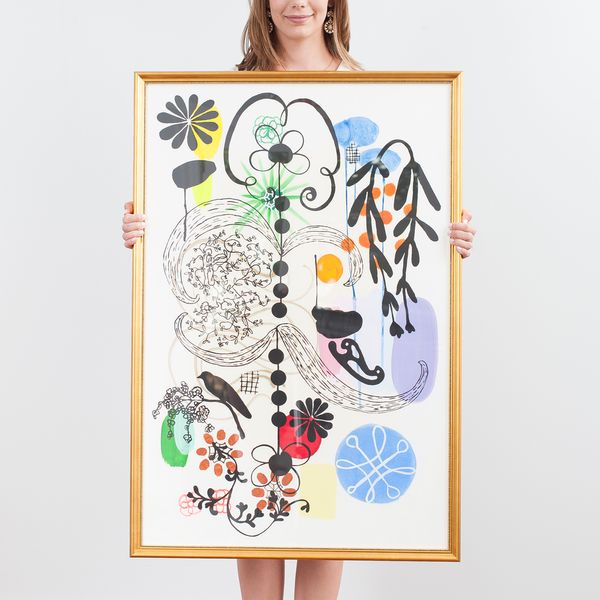 French Dot by Karen Combs of Nama Rococo in our Concord frame.
---
Need more wallpaper inspiration? Head over here.