Frame It: Vintage Ads
They don't make 'em like they used to. Ads, we mean. The kind that were whipped up in a Don Draper-esque office while sipping whiskey and smoking a Lucky Strike. You know, the ones that make you think of your grandparents' house. A little time capsule back to another place (where print media were still the standard) and back to another time.

Frame vintage ads for a dose of nostalgia as strong as a scotch served neat.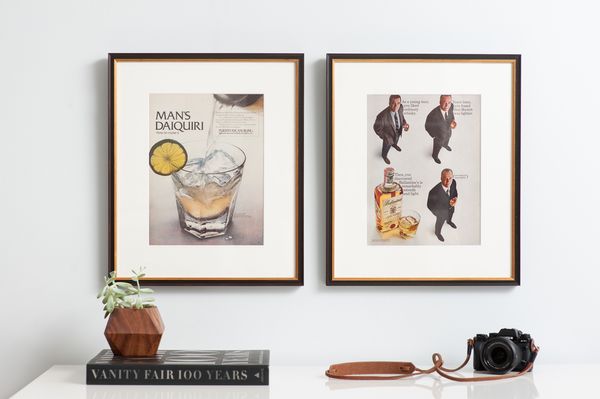 It's no surprise we think you should frame these vintage beauties. Their pitches alone spark those kinds of conversations that start with "I remember when..." and their aesthetic adds some throwback gusto to your framed Instagram photos and art prints. Try framing them in a classic frame (like our Providence frame shown above) to complement the muted tones. Head over here to start the search for your newest vintage piece.
---
And don't forget to share your new vintage piece with us on Instagram!