Frame It: Postcards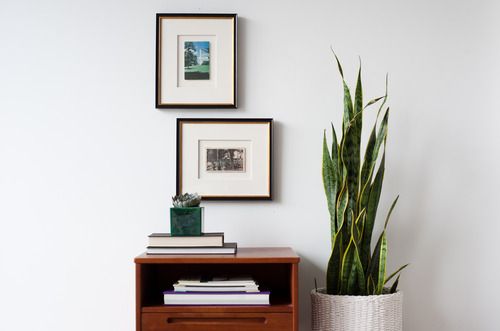 Whether you bought (and had every intention to send) a beautiful postcard from your trip to Yosemite, received a postcard from your best friend's travels abroad, or collect vintage postcards found at local antique stores, we all have special postcards stowed away for safekeeping. Dig them out of your drawers, dust them off, and decorate with these special souvenirs.

Custom frame your postcards for a small and personal addition to any room. I bought the vintage Washington, DC postcards above from a local bookstore and framed them in our Providence black frame with gold detail. These postcards were less than $1 a piece, and suddenly with a handsome custom frame they look like a million bucks!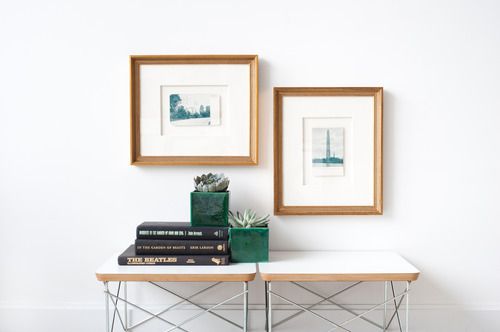 I framed this set of postcards in our fluted gold Georgetown frame, and I love how the frame's antique finish compliments the faded, black and white tones of these postcards.

Try combining one portrait and one landscape postcard to create a visually interesting composition above your nightstand or in your entryway, or mix small framed postcards into your gallery wall. We love the combination of prints, photos, and postcards in the gallery wall below. Don't be afraid to get creative with your gallery walls! Pair clean frames like our natural wood Marin frame and clean black Mercer frame with some of our more eclectic frames like our black bamboo Bali and gold bamboo Mandalay frames for a beautifully modern and unique gallery wall.