Frame It: Photo Strips
We know you've got 'em. We know you love 'em. Here's how to frame 'em. Today we're talking photo strips. Our very own Framebridge family member Claudia recently framed this cool black and white gem. She loved the joy it captured and we love how it turned out. We float-mounted this to really let it shine and gave it a home in our black bamboo frame, Bali. The silly poses are complimented so well by the subtly funky bamboo texture of the frame.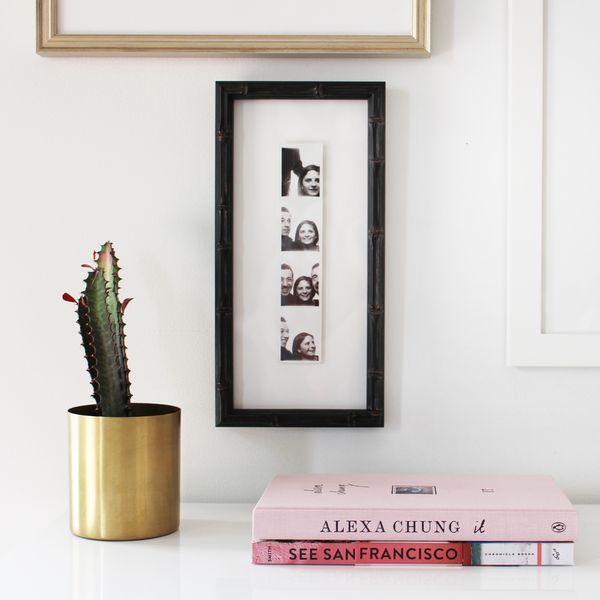 ---
So, take that photo strip out of your wallet and off of your vanity! Such fun, organic moments deserve a proper display.