Frame It: Needlework
The careful counting, the tedious threading, and the oodles of patience: we have nothing but respect for these meticulously crafted creations. And there's something so nostalgic about needlework that kind of makes us feel like everything is going to be ok.
We framed this holiday sampler with a white mat in our classic gold Richmond frame. Ain't she a beaut? Try hanging (or leaning) your needlework art with a modern typography quote or photo to create a complete look. The medium might be traditional, but there is always room for some comfort art among your contemporary decor.
Framed needlework and needlepoint to celebrate a truly ancient art form.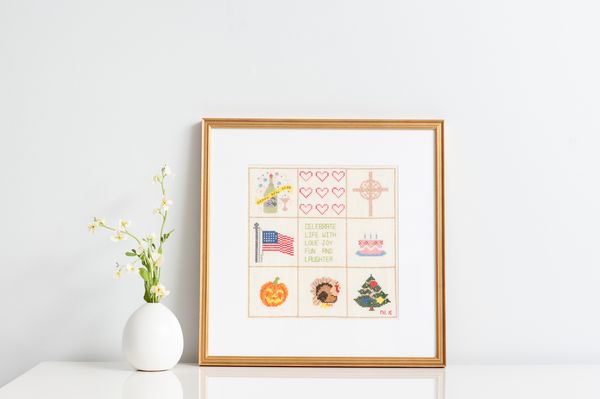 And if traditional needlework subjects aren't your cup of tea, check out these, these, and these. We have a feeling they'll change your mind.