Frame It: Kids Art
We know you have amazing art on your fridge. But should amazing art live on your fridge? Probably not! Frame the special pieces from your mini Monet and showcase their work in a whole new light. Here's how to decorate with kids' art it in a way both parents and kids will love.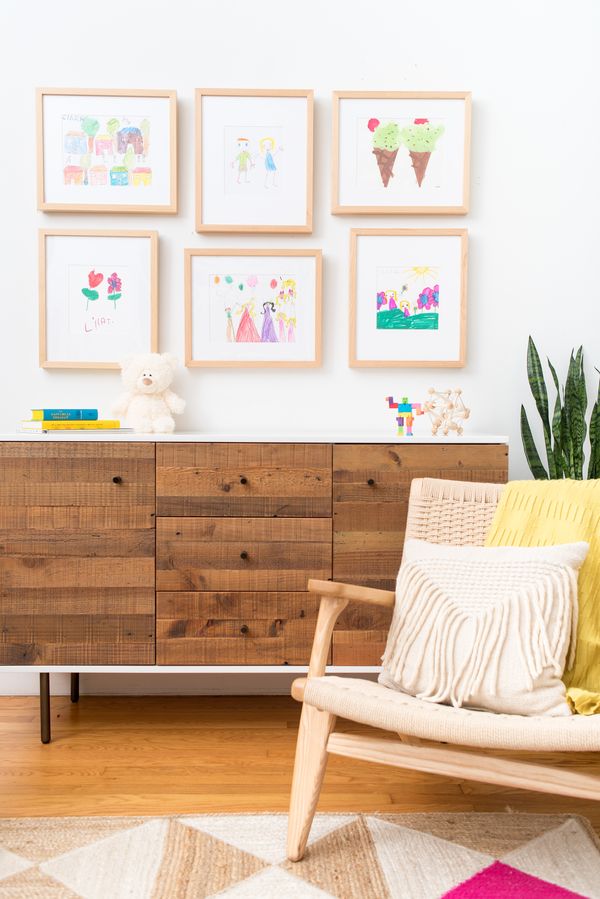 1. Pick your favorites. No, not your favorite child - your favorite art!
2. Map it out. We did three horizontal frames and three vertical frames. All the same size. But you can definitely make them all vertical, all horizontal, or a combination. Either way, map out how you'd like to lay them out.
3. Pick your frame. We chose Marin, but Irvine Slim or Mercer Slim would be great, too.
4. Put us to work. Put in your order, mail us your art, and we'll get to work carefully framing your pieces.
5. Hang it up. The pieces will arrive at your doorstep ready to hang. Hang your new gallery wall full of mini-masterpieces and enjoy!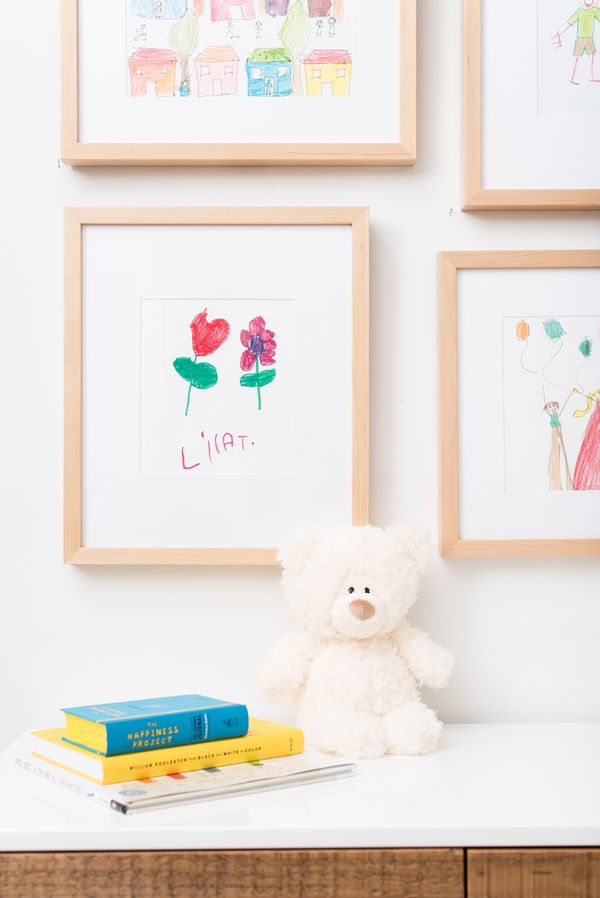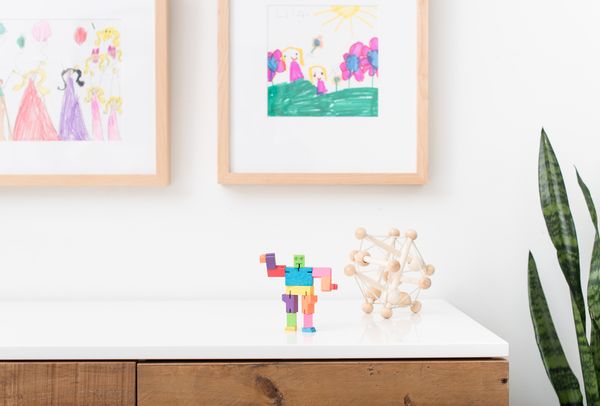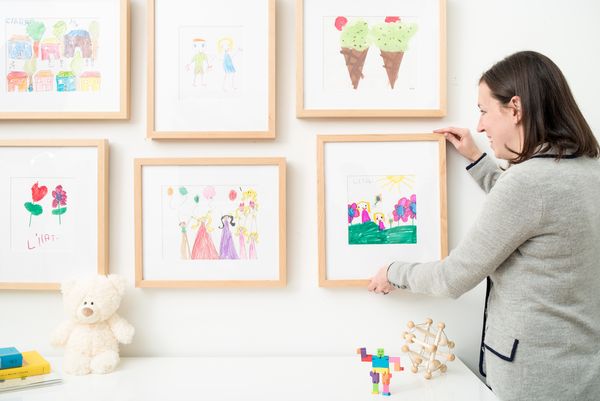 Pretty chic, don't ya think? Let us do the hard work so you can get back to the important stuff: making more art with your little one. Building the gallery wall of their dreams (and yours) has never been so easy.
---
Pro Tip: If you have a piece you particularly love, why not make a copy for everyone in your family who would want one? Just follow the same steps we used to photograph vintage family photos to get a great digital copy to print and frame.