Frame It: Blueprints
They map the spaces we live our lives in and the objects we use everyday, but how often do we give them the acknowledgement they deserve? Unroll your gorgeous blueprints from their protective cardboard tubes, and get them up on your wall. What better statement piece (and conversation piece) than a technical drawing of a space or tool that means the world to you?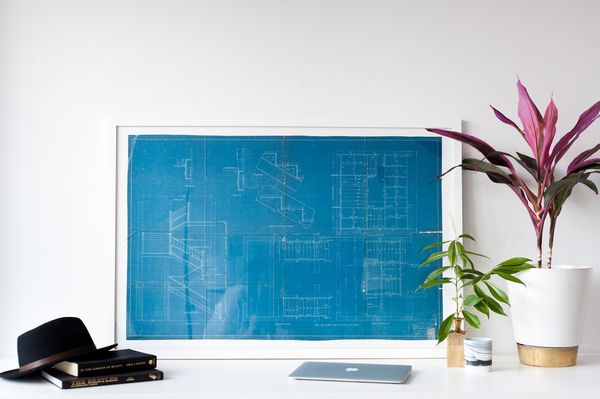 Want to get this look? Blueprints make an especially great addition to an office, or any space that could use a masculine touch. We suggest framing them in a clean frame so as not to distract from the high level of detail within the drawing. Don't have any blueprints of your own? Head over here to start your search. Time to get these delicate lines, highly detailed drawings, and mathematical annotations on display.
---
Oh, and don't forget to share your freshly framed blueprint with us on Instagram!