Frame It: Our Five Favorite Frames for Travel Souvenirs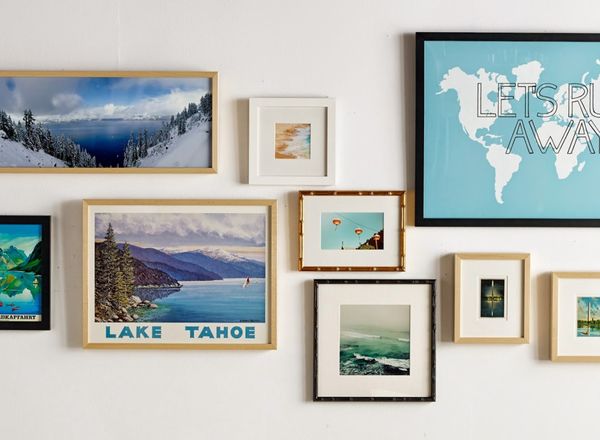 Summer's nearing its end and you're just easing back into a more normal pace of life after months peppered with weekends at the beach, mountain biking adventures, and European vacations. Instead of suffering from post-vacation blues, frame your travel memories and souvenirs to enjoy all year long.
Whether you found an antique map of the 9th arrondissement at a Paris flea market, snapped a family photo from the Grand Canyon, or received a postcard from New York City, here are our favorite five custom frames for your summer travel memories.
1. Marin - The light maple finish of this thin, natural wood frame looks great with everything. It's one of our favorite choices for natural landscapes, sun-kissed Instagram photos, or bright abstract art.
2. Bali - This thin, black bamboo frame is a sophisticated choice for maps and bright nature photographs.
3. Irvine - You can't go wrong with our modern white frame. Its strong, flat profile and creamy white tone flatters family photos, tropical beach prints, or souvenir posters.
4. Seabrook - This beachy wood frame will transport you right back to sun, sand, and waves. With its traditional sloped profile and distressed matte white finish, it's the perfect choice for beach photos.
5. Jambi - Our tiger wood lacquered frame has thick lines and rich patterned wood, and it's a perfect pair for nature prints or safari souvenirs.