Phish Eat Donuts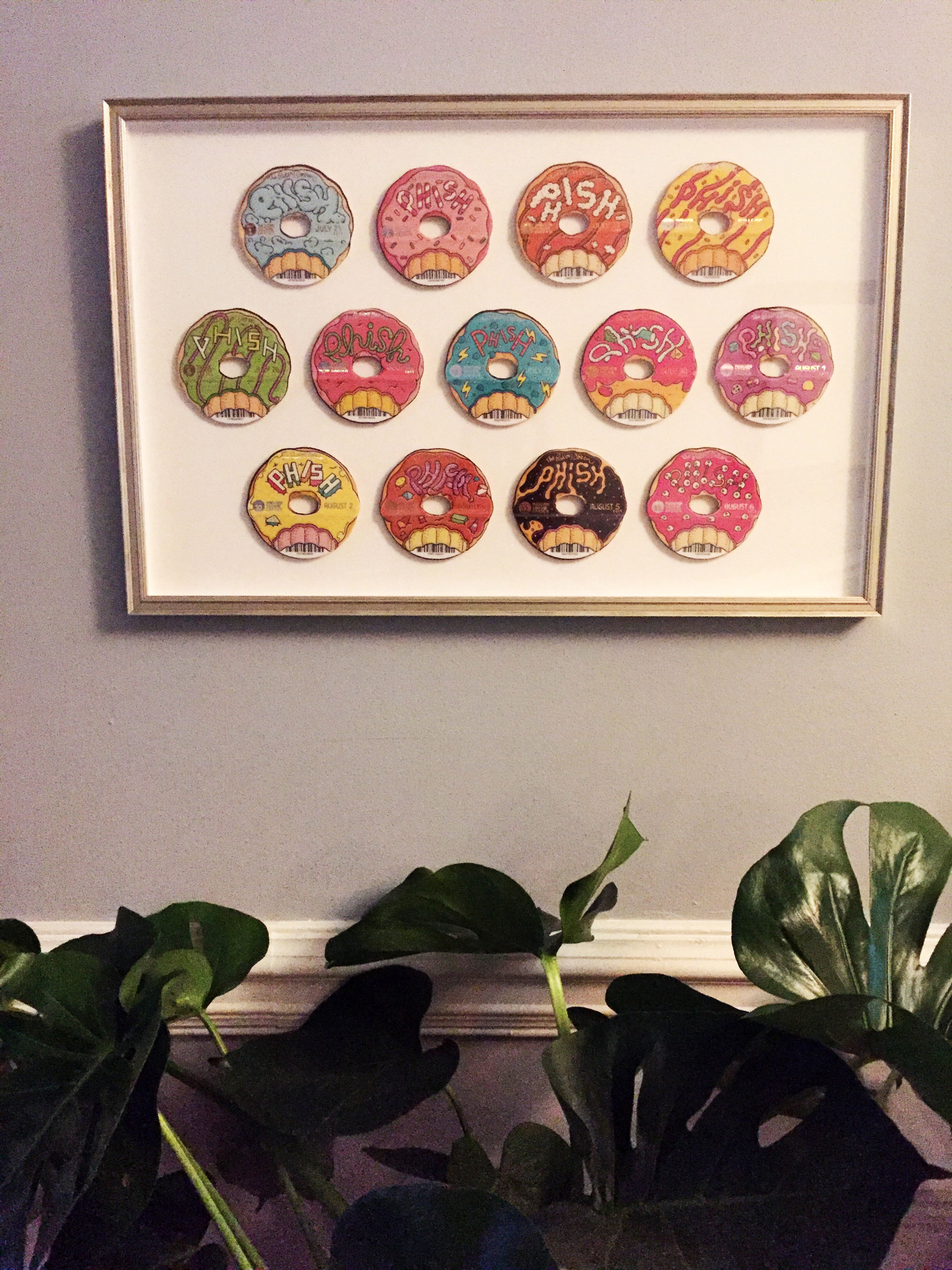 Arguably no band has a more dedicated fan base than Phish. The rock band had been performing for over 34 years keep their fans coming back time and again to hear their signature improvised jams. This summer, Phish fans descended on Madison Square Garden for 13 consecutive nights of funky, psychedelic jam sessions.

Nicole attended 12 of the 13 nights in Phish's Baker's Dozen residency at MSG. (She had to miss one show to attend a wedding.) Donut-shaped ticket in hand, Nicole spent each evening with her best friend, who introduced her to Phish in 2013. "Even though I didn't attend that one show, I refused to sell my ticket because I had the idea to frame all 13 tickets," Nicole said. "The Baker's Dozen shows were incredible. The energy inside MSG was like nothing I've ever felt...I thought I would be incredibly exhausted after seeing all of these shows in three weeks but each night I got a burst of energy when the lights went down, standing next to all my friends, getting to watch the best band on earth play another show in the my home city."

A genre-blending jam band, Phish's enduring appeal lies in their ability to innovate and improvise. "They never play a song the same way twice," Nicole said. "This is why Phish fans go to so many shows... During the Baker's Dozen shows, they played 13 shows, never repeating a single song."

The shows were obsessively themed, riffing on the donut motif. In addition to giving out donuts each night, the band devised a set list that matched the theme of the evening. "On Boston Cream night, they played covers by Boston and by Cream," Nicole explained.

On the night of the last performance, emotions were running high among the fans. "We were sad the shows were ending and had not had a good night of sleep in over three weeks," Nicole said. "My friends and I were all in tears, so happy and proud of what this band was able to accomplish. The Baker's Dozen was a Phish fan's dream come true, and it was one of the coolest things I've ever been a part of."
---
Framebridge: custom framing for the best shows on earth