Looking Back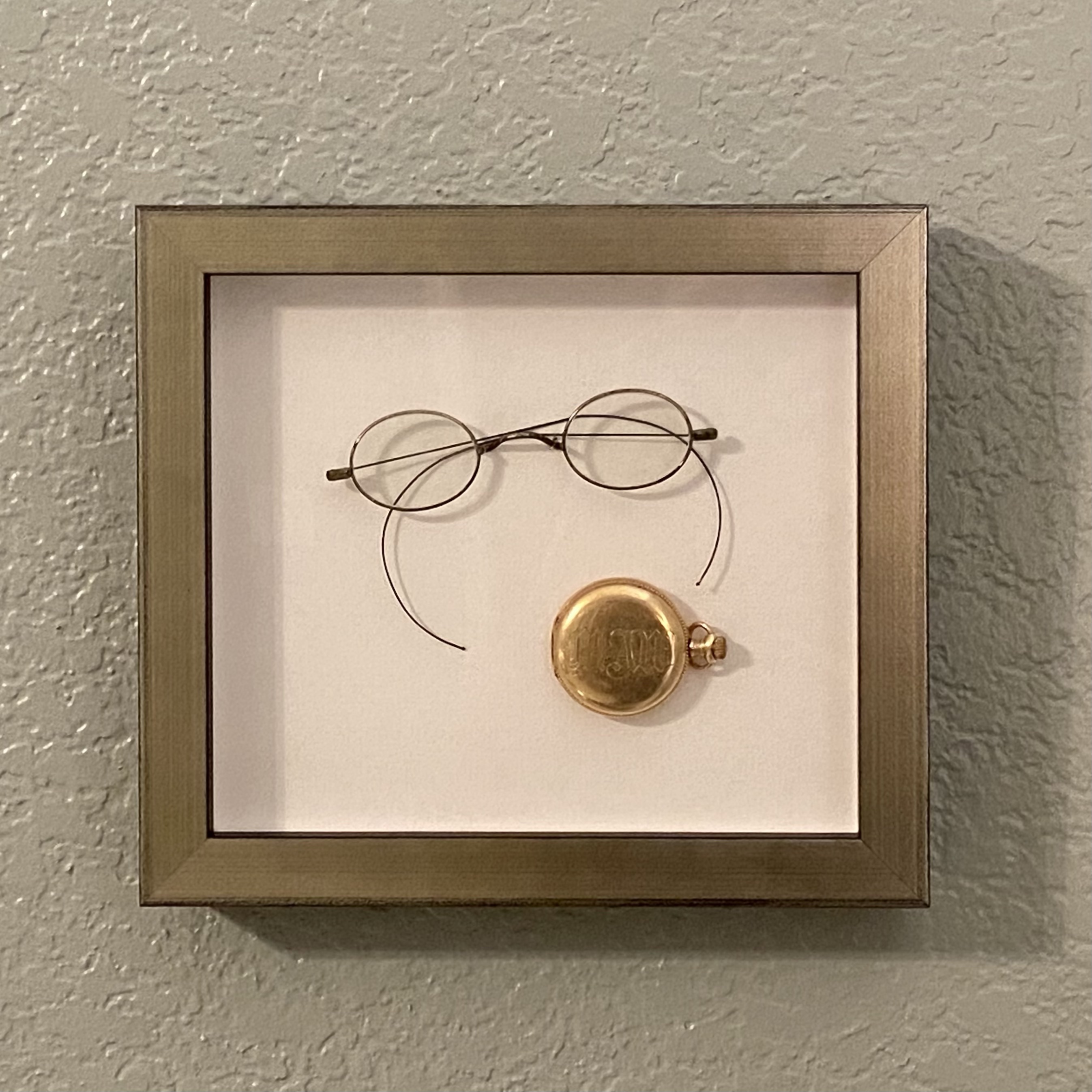 Aaryn always noticed a set of old-timey glasses in her grandmother's china cabinet. Originally they belonged to her grandmother's grandmother. Aaryn not only thought they were a beautiful antique, when she got glasses herself in elementary school, "it gave her a sense of the weight of family history." Talk about vision.
When Aaryn's grandmother passed away, Aaryn inherited the glasses, and a pocket watch from another great-great-grandmother. Her husband Danny says that since then, she has looked every now and again for a way to display them, to keep them "protected and preserved but also visible" to "not lose sight of the people who came before us."
Cue Christmas 2019. Without her noticing, Danny sent the glasses and pocket watch in to accomplish just that. On Christmas morning when she took off the wrapping paper and saw the Framebridge box, "she immediately knew what it was and teared up."
Danny says that for Aaryn, "seeing it is a connection to her past; she is now the one who can proudly display what her grandmother displayed when she was a child."
In other words, the story goes on. The frame has not yet found its permanent spot in their home, but Danny is pretty sure it will end up in a hallway gallery wall where they keep their pieces full of meaning.

Have an heirloom worth framing?