Earn a Free Frame!
[caption id="" align="alignnone" width="1280.0"]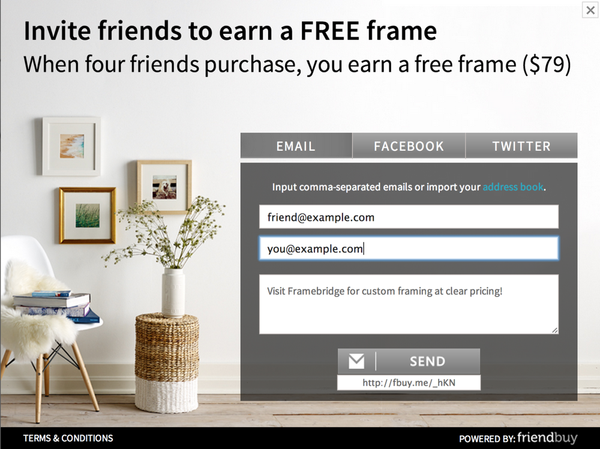 Four friends, free frame![/caption]



Let your friends in on the news - Framebridge offers easy, beautiful, affordable online custom framing. What's better than the sheer satisfaction of making a silver bullet recommendation for a friend in framing need? Getting your own frame for free!
When you recommend four friends who make a Framebridge purchase, you'll earn a FREE frame ($79) value.