For the journey of true love, don't forget your backpack.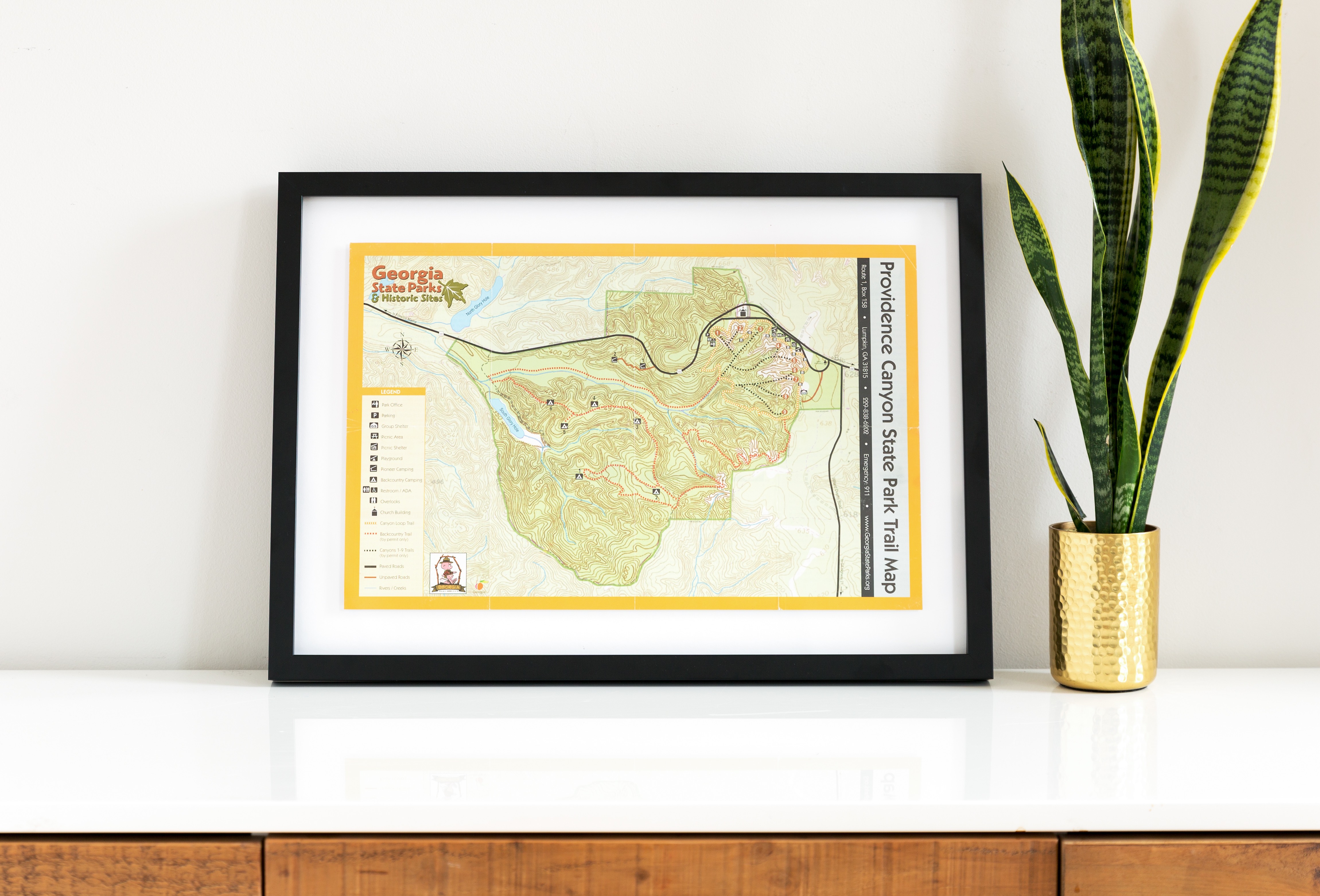 There may be no guidebook for love,
but a map from your engagement is as close at it comes.

Shortly after they started dating, Sam and Alex were separated due to Alex's military career. During a visit to his Army base, Sam and Alex decided to check out some trails nearby. "I remember us not being very impressed with Georgia's Little Grand Canyon," Sam said. "It was hot, mostly sand, and the views were not as romantic as we hoped."

Frustrated and looking for a little adventure, Sam and Alex disregarded a DO NOT ENTER sign and snuck into a different part of the trail. As they explored, Sam had no idea that Alex had a ring hidden in his pocket. "As the sun was setting and the Georgia skies turned to the most beautiful array of colors, Alex turned to me, got down on one knee and asked me to marry him."

She of course said yes, and is still amused by how easily Alex made the day unforgettable. "What started out as a disappointing hike turned out to be one of the best moments of our lives. We were definitely the happiest people in the world that day," Sam said. "Our map always brings us happy memories, and we look forward to one day returning to the trail. It's a symbol of where we decided to make a huge life change for the better and love each other forever."
You too can make your SO the happiest person with a truly unique Valentine's Day gift. Check out our guide to giving the perfect creative gift.
---
Framebridge: custom framing you can order from home, hiking optional