Express Yourselfie
It's the most wonderful (and most busy) time of year! With all the holiday events coming up, you'll need to be on your selfie A-GAME. Here are our tips for how to achieve frameworthy pics, and our favorite frames to match.
Go Glam
Streamers are the key to this cheerful pic. Grab some party decor and play away. We paired this photo with our mirrored Brentwood frame to keep the moulding just as jazzy as the photo.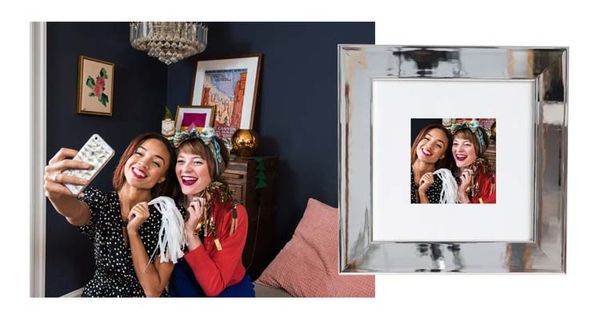 Go Gold
It is the holiday season after all. Get creative with your composition. Pull some ornaments off the tree and channel your inner Rudolph the pink nosed reindeer. Throw in a some extra ornaments in the background (like this cute hashtag one) to mix up the composition.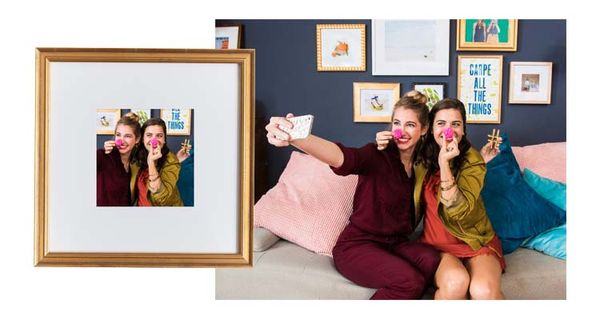 Go Clean
Because if you have a gnome lying around, you just can't ignore it. Who doesn't love a selfie with a gnome?! Pair your new favorite photo with a clean gallery frame to keep all eyes on you.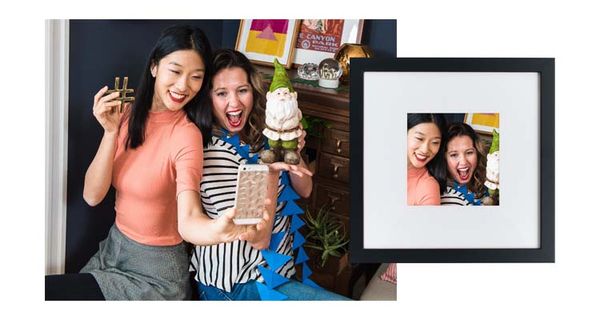 Go Modern
All you need for this one is your adorable self! For all you overachievers out there try stepping up your game with a bold red lip, a nice high bun, and, of course, a big beautiful smile.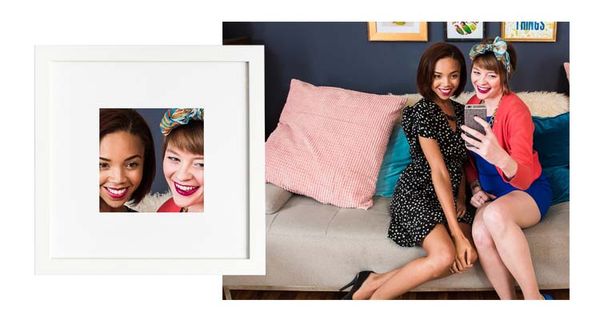 ---
We can't wait to see your gorgeous holiday selfies. Oh, and here's an idea: one for you and one for her! (These babies are only $39!)