Art I made in college for my daughter's nursery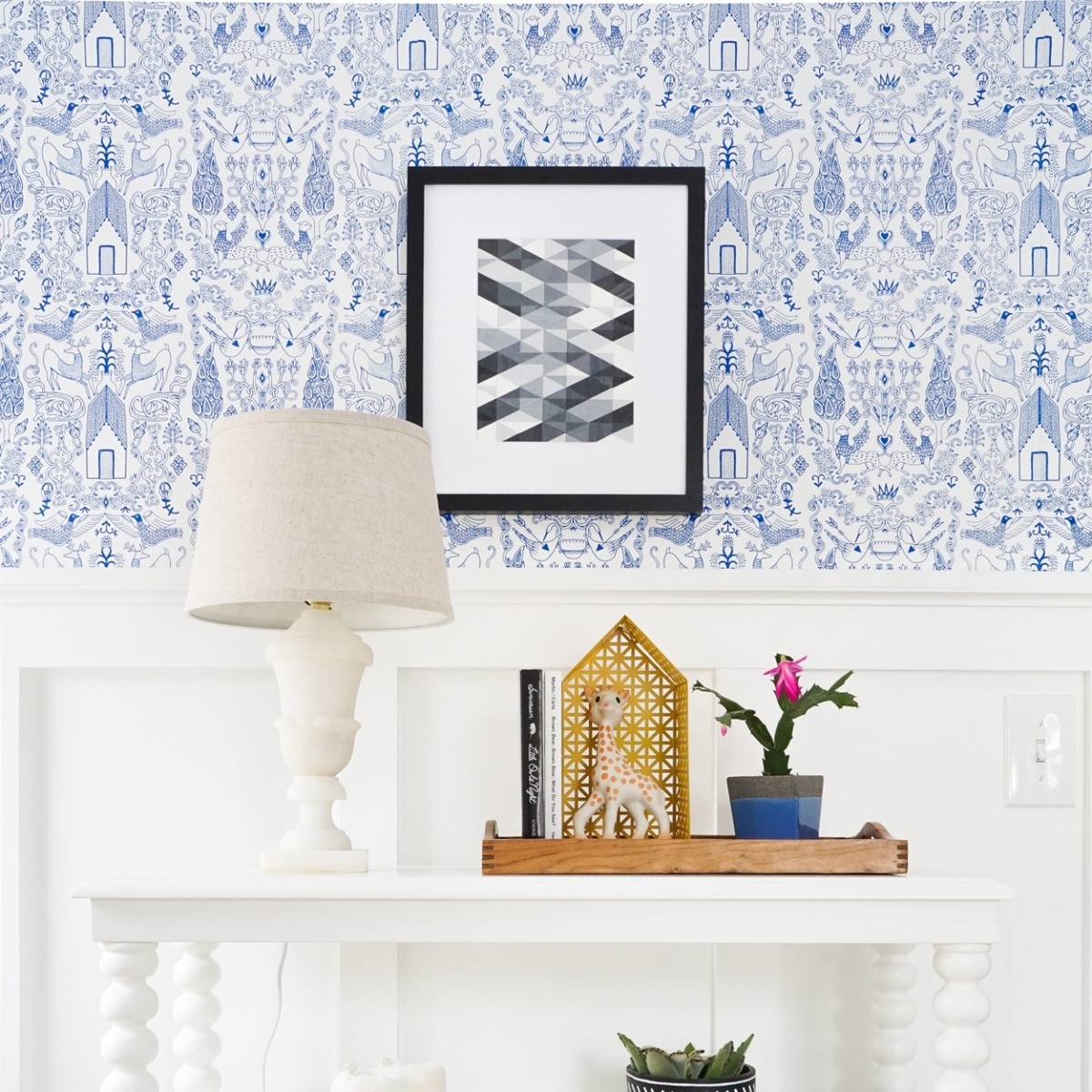 A piece of original art in our Mercer Slim frame with a white mat | Via Francois et Moi
Back in college I made this piece for a class called 'Color and Design in 2 and 3 Dimensions'. The assignment was super tedious. We had to paint numerous shades of gray onto card stock to create a grayscale from pure white to pure black. Then we cut those card stock sheets into tiny triangles to create a design that played on how the eye perceives foreground and background.
I loved how it turned out, so I ended up keeping it all these years down in our basement in storage. I had no idea at the time that I would keep it and it would become original art in my home all these years later.
When we started decorating our nursery I picked out a fun, organic blue and white wall covering, and I just liked the contrast and edge that piece brought into the space. The play between the geometric shapes and organic shapes was really beautiful. It's a little unconventional for a nursery, but I love it.
I wanted the space to foster creativity for our daughter, so using a piece that I created in college was perfect for that theme.
- Erin Francois, Francois et Moi blog