Enclosed: American Dream, Front Porch Included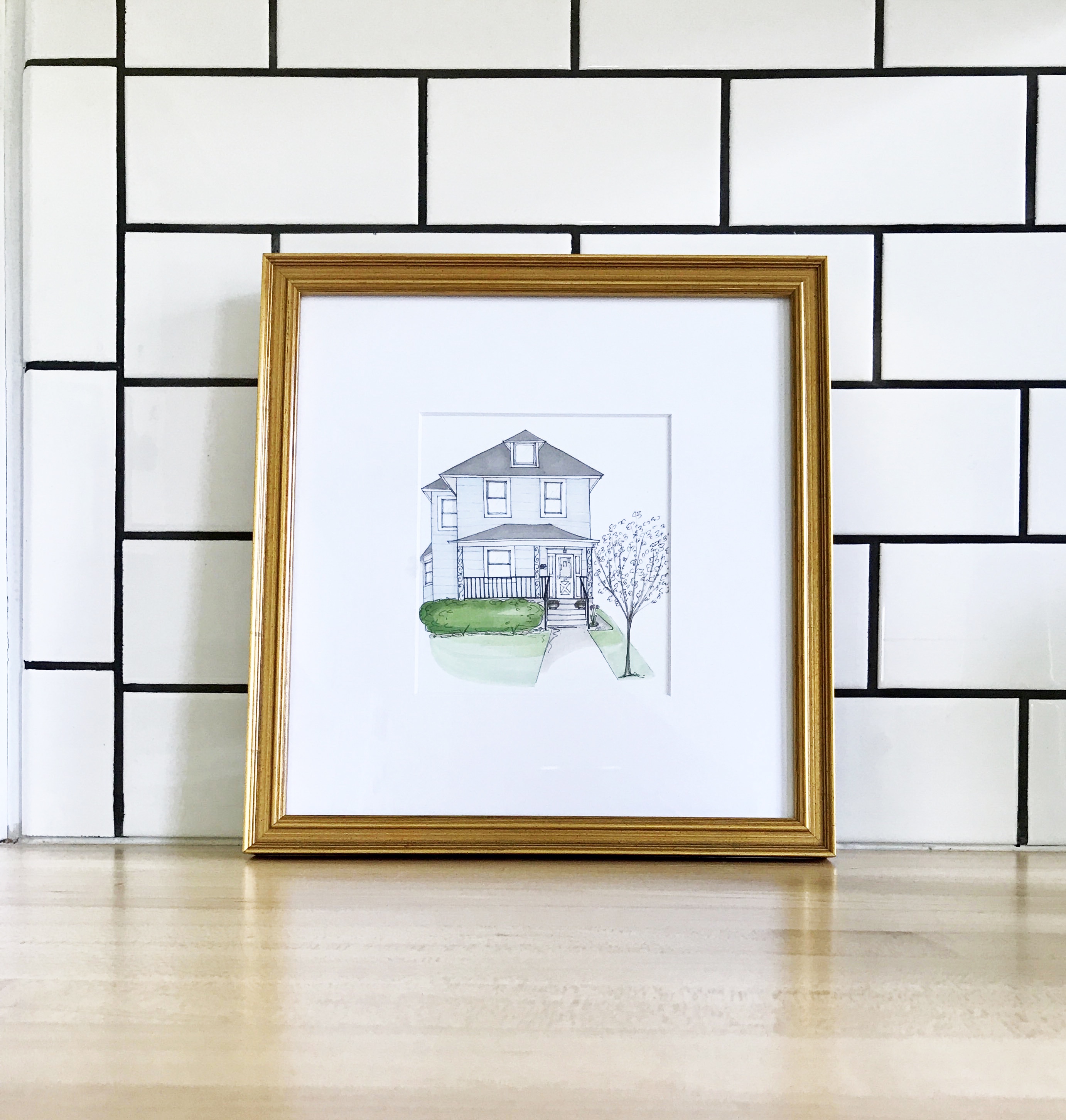 Infusing her small home with memory and warmth, Kristen is building an emotionally sacred space for her growing family.
To celebrate their first year of marriage, Kristen gave her husband the perfect gift: a framed sketch of the house they share, a house steeped in the couple's history.

"We always wanted a smaller home to make memories in and be close together," Kristen said. But she didn't anticipate that their dream house would be across the street from her husband's childhood home. Just two months after moving in, Kristen and her husband exchanged vows on the front steps. They now eagerly await a new baby.

Kristen loves the easy sentimentality and nostalgia of this framed sketch. When she surprised her husband with the piece, he got a little teary-eyed.

"He loved it," Kristen said. " I know how much it means to him and that's why I wanted to make sure it was framed too. I wanted to be able to put it up."

They say true art inspires genuine emotion. Tears count.
---
Framebridge: never afraid of a good tear-jerker