Slack conversation with my work wife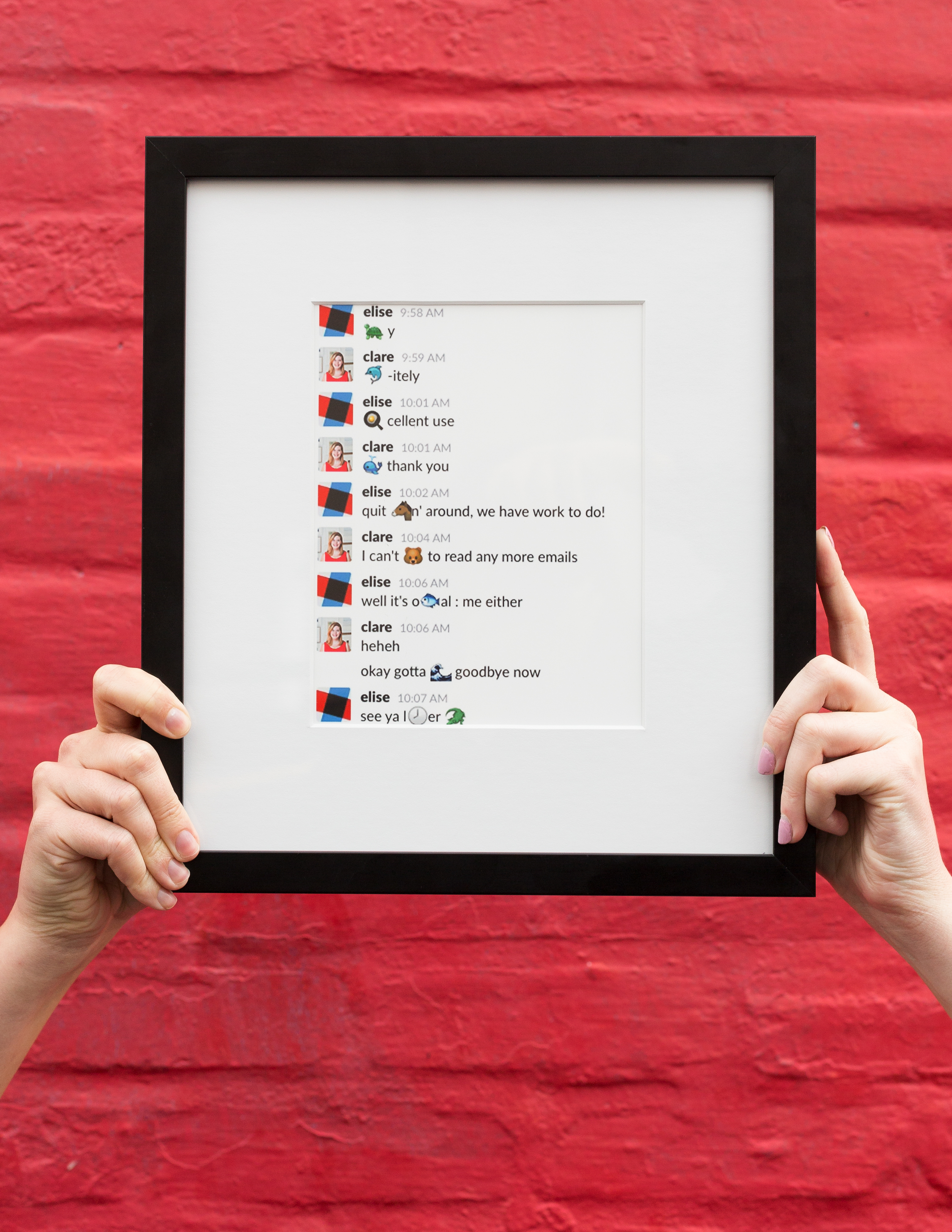 "Clare and I started at Framebridge within a week of each other as the first two members of our Customer Experience Team. This is what our days together looked like: 🚇🖼️💻💁🏼🍿💁🏻💻🖼️🚇🍻!!
But what I think really solidified our work wife status was our mutual love for Chipotle 🌯, Justin Timberlake 😍, and (of course) emojis 😛.
Clare and I are now located in separate Framebridge offices, but luckily still work very closely. I can't remember the specific topic that started this conversation, but it was probably just checking in on a project at our factory... then our goodbye got creative 💥.
We've been slacking each other for over 1.5 years, so we've had time to hone our skills and become the black belts that we are. I highly encourage anyone to practice with us or share their pro tips 🤓.

The photo says it all, I literally laughed out loud. This was such an ordinary conversation for us, but framing it really showed how far we have come with our friendship and emojii game 😂.
Everyone keeps asking us who will get custody of the frame. The answer is simple: the winner of ✊ ️️ ️✋ ️️️✌️of course."
- Elise Kelly, Art & Trade Program Manager and emoji master