Lincoln Gets Frisky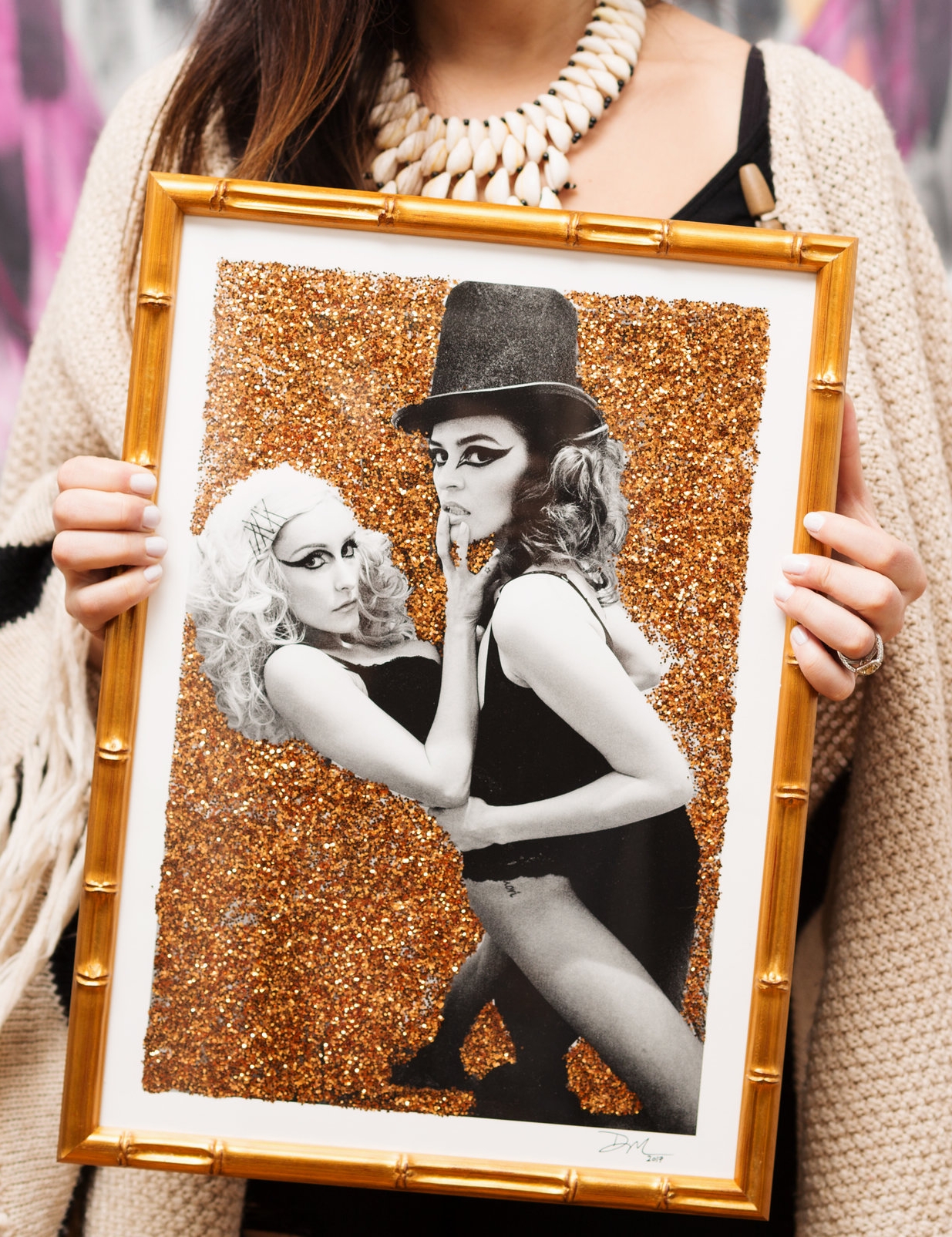 "This photo was taken as part of a commissioned photo shoot my good friend and designer Maggie O'Neill for a restaurant in DC called Lincoln. It was based on Abraham Lincoln, but they wanted the photo shoot to be provocative, involve tools that were going to be put in the restaurant, and have Lincoln hats.
So, I put these girls in my cousin's basement and had them get frisky with one another.
That shoot I probably did three years ago, and really just wanted to add another layer to it. I bought all this glitter, and thought it was the perfect application. I liked the amount of blank space I had around this image. I could do something with it. I could play with it. I went back and forth between doing a section, and doing the whole thing. My friend said, 'Just do the whole thing!' And I was fine with that.
I just love it. I love their expressions. I think it's a powerful piece. You know what I mean?"
- Dominque Fierro, artist, female empower-er, and master of glitter
You Might Also Like...