Designer's Choice: Silke Bonde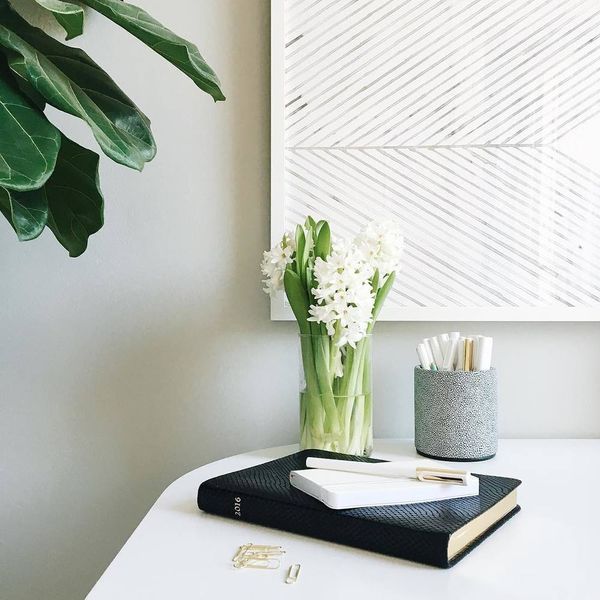 "Leaf Lines (Green)" by Silke Bonde in Irvine Slim with no mat | Via @daniellemoss_


Our goal here at Framebridge is to provide a beautiful custom product, but also to serve as a resource for all design and framing related questions you may have. One of our favorite services we offer (free with every frame) is Designer's Choice - where a design specialist from our team will review your art, mock up and propose their four favorite flattering styles for your piece. (All you have to do is pick Designer's Choice as your frame style when placing your order). What goes through our designer's head when reviewing your art and making design suggestions, you ask? We thought we'd show you.
---

The art: "Leaf Lines (Green)" by Silke Bonde.

The client: Everygirl co-founder Danielle Moss

Designer's choices: From a distance, the pleasantly patterned lines take on a textile effect, while up close the subtle variation in the watercolor lines provide nice interest and rich detail. Given the color palette is in this piece is so neutral, you really can't go wrong, but there are always some frame styles that will bring out the piece more than others. Here are our favorite looks for this piece and why.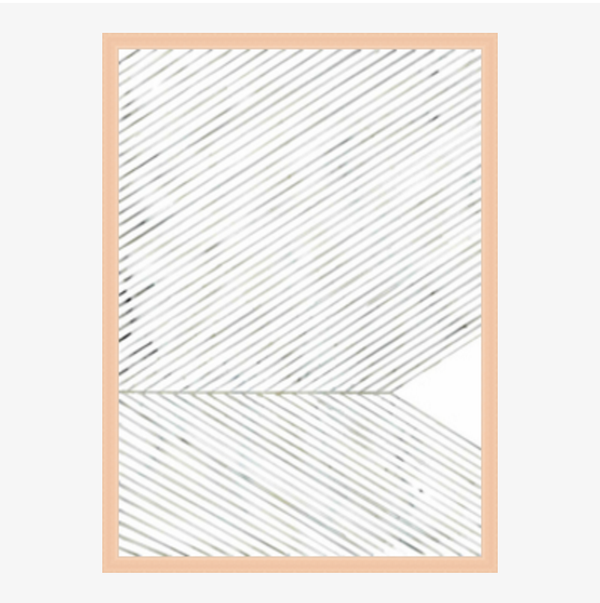 Marin | The light, beach-y feel of our natural wood Marin frame adds interest to the print without taking away from it's simple beauty.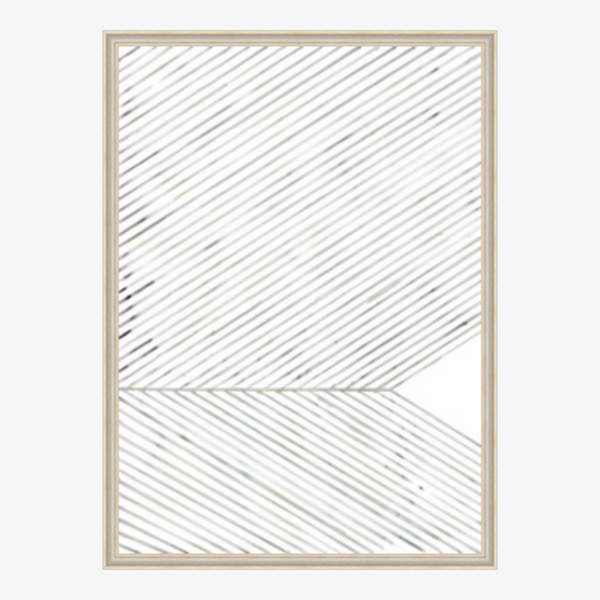 Newport | While we most often suggest Newport for art and photos with blue in them the bluish tint of the green lines in this piece are the exception to the rule. [/caption]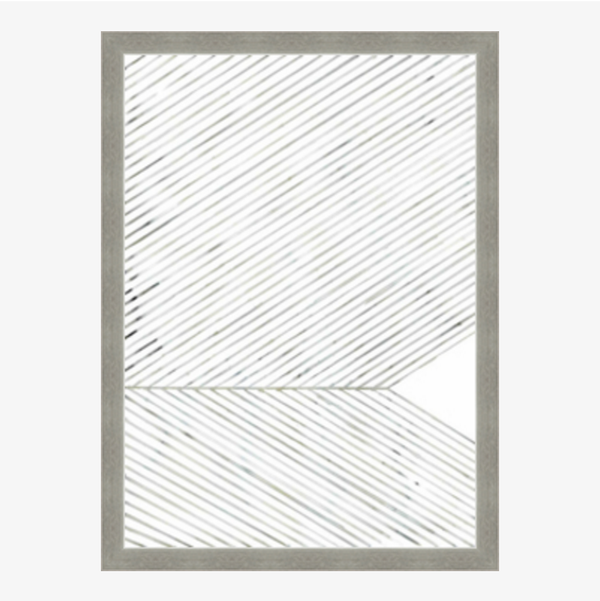 Beaumont | Our brushed silver Beaumont frame beautifully complements the brushwork in the art, and adds an cool industrial feel to this patterned piece. [/caption]





Irvine Slim | One of our most popular mouldings, the clean, slim profile of our white Irvine Slim gallery frame keeps all eyes on subtle green brushwork in the art. [/caption]




The final choice: Irvine Slim!

Shown here in various corners of Everygirl co-founder Danielle Moss's Chicago apartment it's versatility speaks for itself. We love how crisp and clean it looks in our Irvine Slim gallery frame.