Dear Mom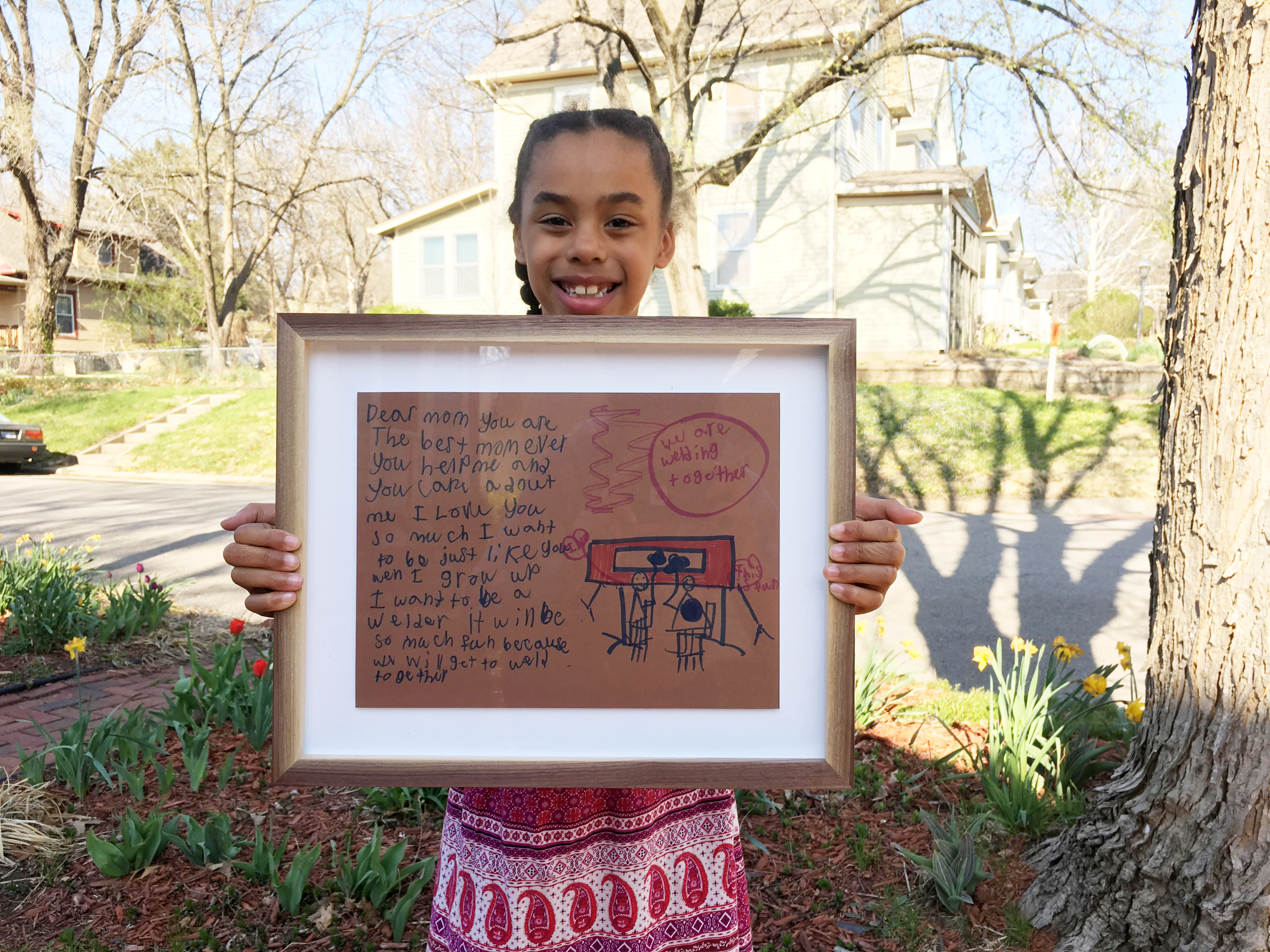 Sheila is a single mom of two and works as a welder and designer.
Her 7-year-old daughter, Greer, made this card for her out of the blue. "She came to me on a Sunday afternoon after spending time in our craft room, and said she had something for me," Sheila said. The card reads: "Dear Mom, you are the best mom ever. You help me and care about me. I love you so much. I want to be just like you when I grow up. I want to be a welder. It will be so much fun because we will get to weld together."
Sheila said that many women don't realize a career in trade is an option for them, and she hopes that her story will help inspire and uplift other working moms. Her daughters watch and learn, and Sheila's work fosters a creative environment.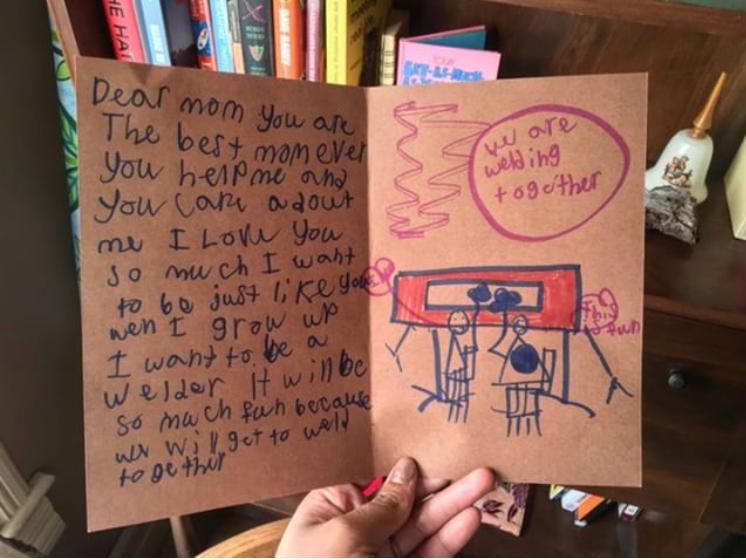 "There were several times when Greer had gone to the shop with me," Sheila said. "I also made a point to bring home projects and show her what I was doing. When I pick her up at the end of the day, she always asks what I made. Greer has been exposed to so many people who find joy in creating and doing what they love." Sheila's path to her current work wasn't always easy, but her driving desire to provide for her children pushed her forward.
"There isn't a word to describe what it means to be a mom."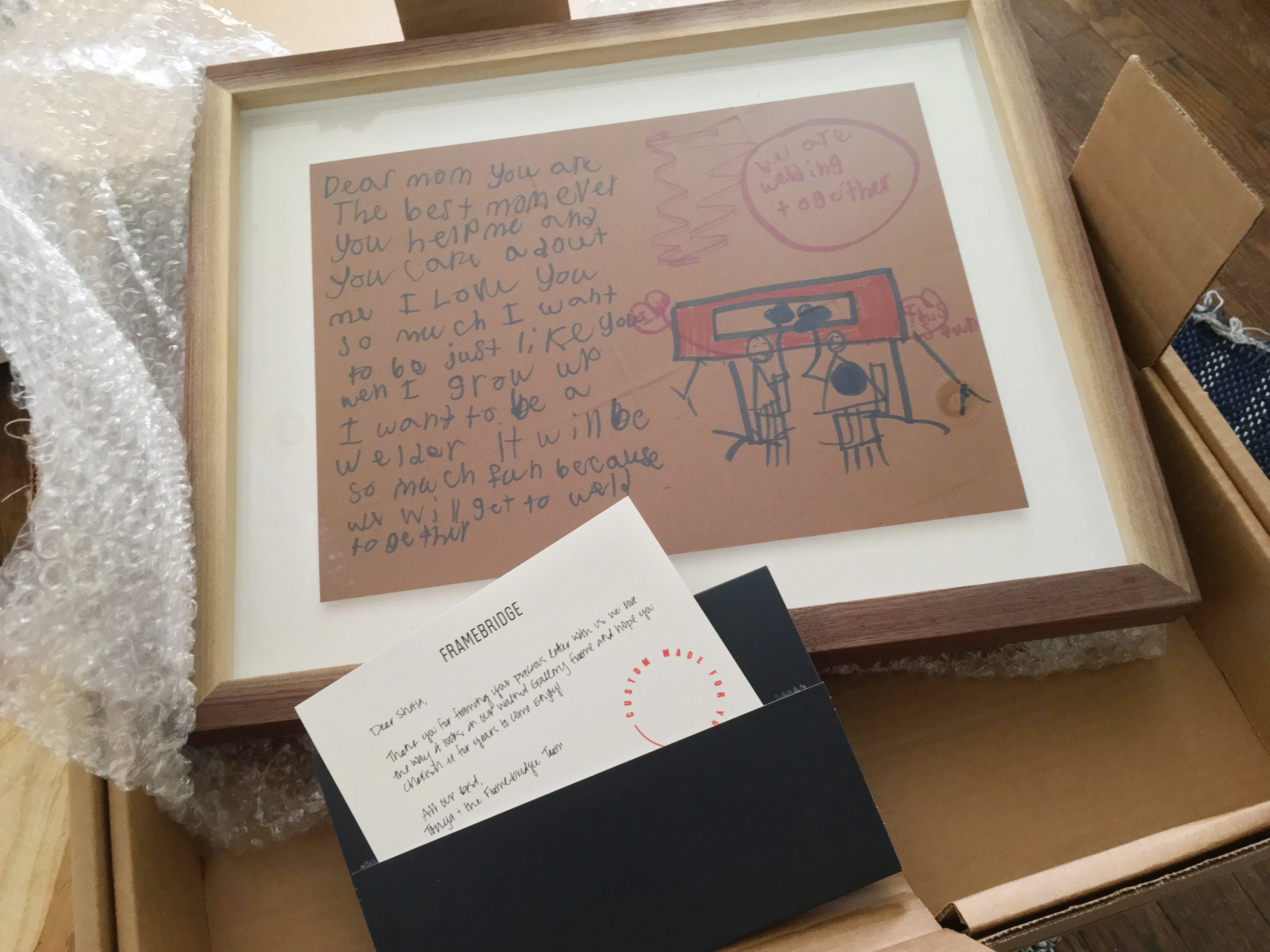 "There is literally no blueprint or guide to this process. Knowing that she's inspired by me makes my heart so full. Even when I feel I'm failing, she sees someone she wants to be," Sheila said. "I'm a African American single mother of two children. There are so many stereotypes and assumptions based on my circumstances. Greer has watched me change my car headlights, have a home birth, and graduate from trade school. I literally want my two girls to know they can do whatever they set their minds to."
"My whole goal is to raise two strong women that will never allow their circumstances to be the narrative of their lives."
You Might Also Like...