Limited Edition DC Posters from Globe at MICA
You've most likely seen a Globe poster without knowing it. They stay in your memory. Bursts of fluorescent color. Black wood type. A famous music star smiling or wailing away. These are the components of the iconic style of a Globe poster, which have been promoting shows and events on the streets of American cities throughout the past century.
But there is much more to Globe than electric pop and the starpower of their art. There is a rich history, rooted in Baltimore, that Allison, Manager at Globe Collection and Press at Maryland Institute College of Art (MICA), described over video chat in vivid color.
According to its history, "Globe posters were truly the people's posters."
The company started as Globe Poster Printing Corporation in 1929 and specialized in posters for classic 20th century American culture: fairs, carnivals, boxing matches, races, wrestling and big band shows.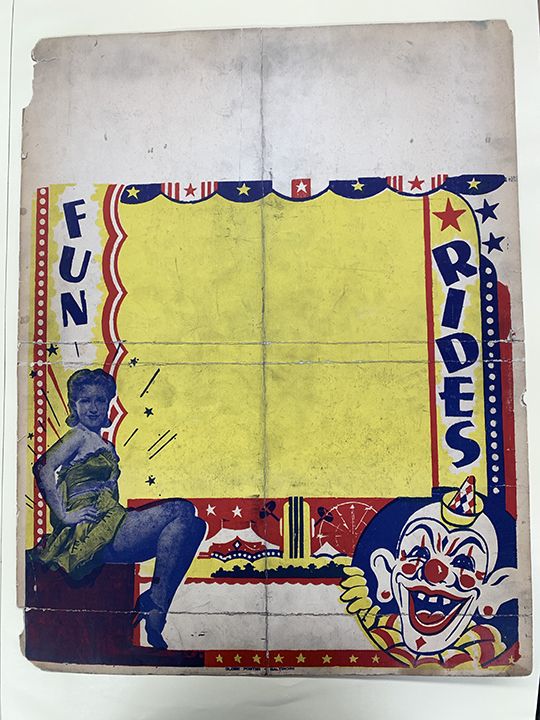 The work is monumental, but Globe's "real claim to fame came in the 60s with R&B and Rock & Roll," said Allison. They framed posters for huge acts like Marvin Gaye, Aretha Franklin, James Brown, B.B. King, Ike and Tina Turner and Otis Redding.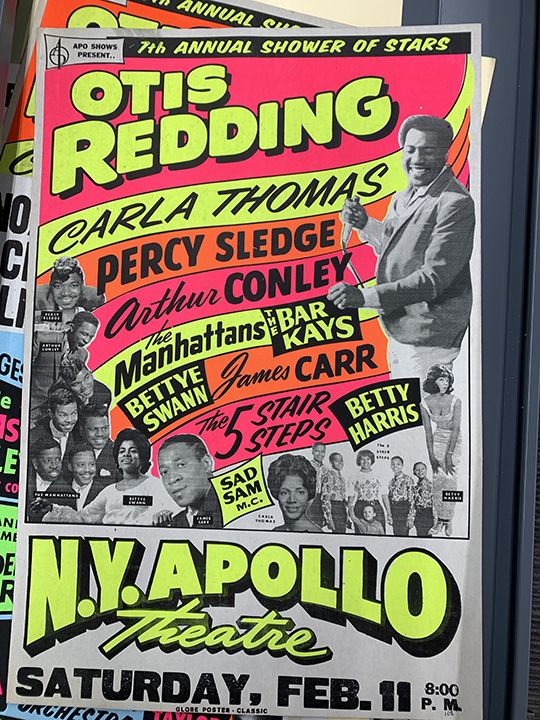 "You name them, and especially if they were African American, Globe was printing these super vibrant posters for them." These posters accompanied the artists on tour across the country, and garnered Globe notoriety. It was during this time that Globe developed its "trademark style"—using silk screen backgrounds with letterpress tops and Day-Glo inks to create poppy, fluorescent color schemes that influenced art style for a generation of musicians and designers alike.

Globe continued making posters and art in the decades that followed, remaining a key influence in the history of Black music with contributions to early hip-hop. But it was Globe's work with DC promoters that made them the kingmaker of art for the joyous, bubbly, block-party-ensemble music native the nation's capital: go-go.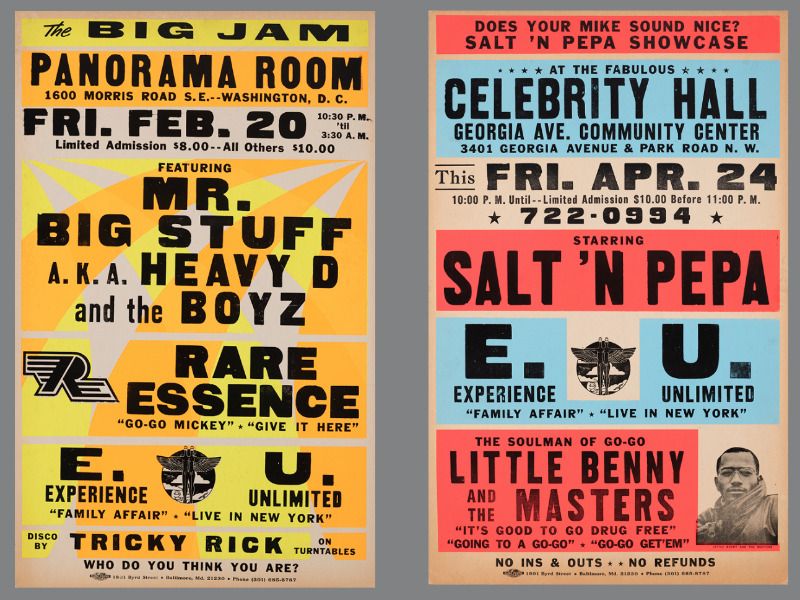 According to stories from Bob and Frank Cicero, the most recent owners of Globe, go-go promoters would come up to their store on Fridays to get their posters and many shows were planned in their lobby. These were shows for epic DC go-go bands like EU, Junkyard Band, Rare Essence and Chuck Brown and the Soul Searchers—the most famous face of DC go-go.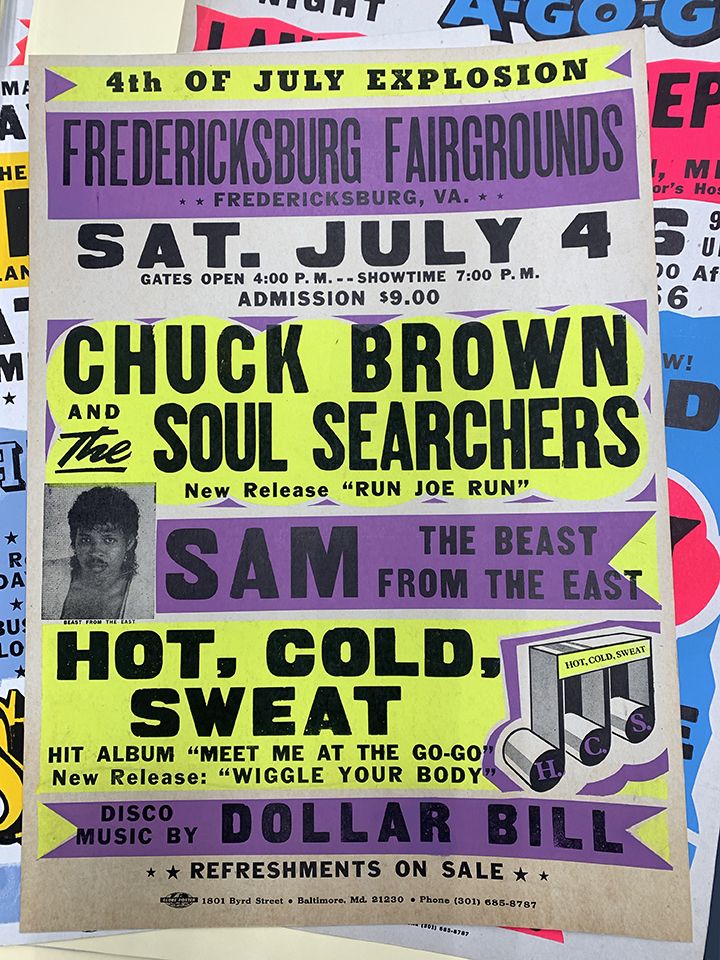 As a result, Globe posters became the "visual landscape" for the music the people of the District loved. Because there was usually a go-go show every night of the week, there were Globe posters "everywhere, on every block." Allison sums it up: "Globe became visually synonymous with the sounds of go-go music."

In 2011, Globe needed a new owner. There was a community effort for it to be acquired by the Maryland Institute College of Art (MICA), and to keep it in Baltimore. The result is Globe at MICA. This freedom allows them to archive their historic work at Johns Hopkins University, as well as focus on the future—taking on different kinds of projects, like voting (95% of eligible student voters on campus were registered for the 2018 election). And, because we are supremely lucky, designing a poster exclusively for our new Union Market store.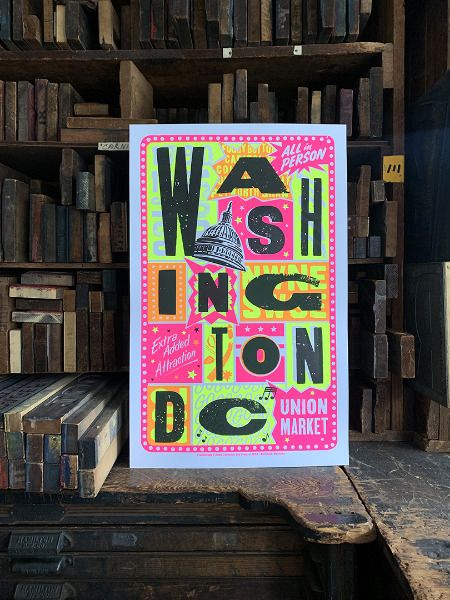 With research that started as a text thread with friends in the District, Allison and her team created a design that encompassed the trademark style of Globe, recognized in DC as go-go posters—its bold type, fluorescent sheen and shimmying letters—as well as incorporated "easter eggs" specific to DC's ethos.

Important numbers behind the W: 1790, the year DC was founded; 1600, the address of the White House on Pennsylvania Avenue; $100, the average price of a traffic ticket!
Neighborhoods behind the A—like Petworth and Shaw, the site of famous go-go shows.
"Vote" behind the H.

The city's four quadrants behind the G.
The city's flag behind the O.

And the city's area code behind the D.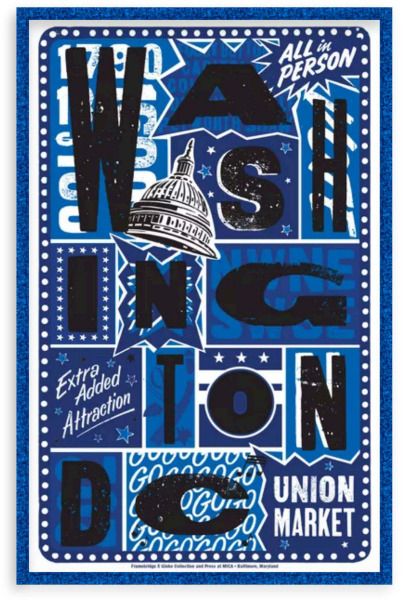 Allison enjoys making "art that doesn't reveal itself all at once." We can't help but reveal the fact that we're in love with it.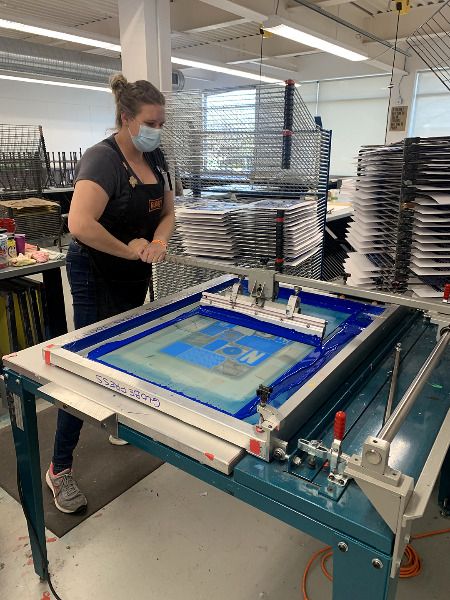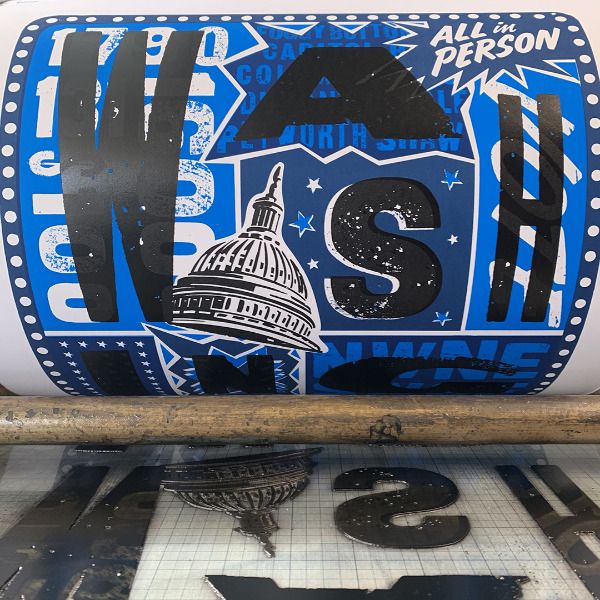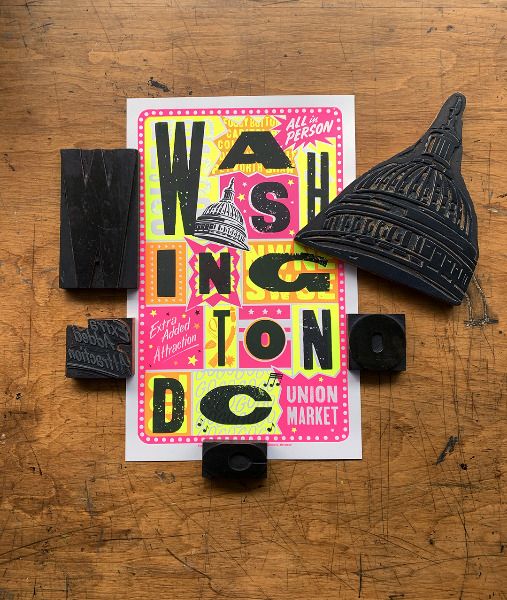 We're so grateful to have the opportunity to partner with such a historic organization, one who created trend-setting art so significant both to the history of Black music at large, and to the beloved story of DC go-go.