My Story: Memorial Map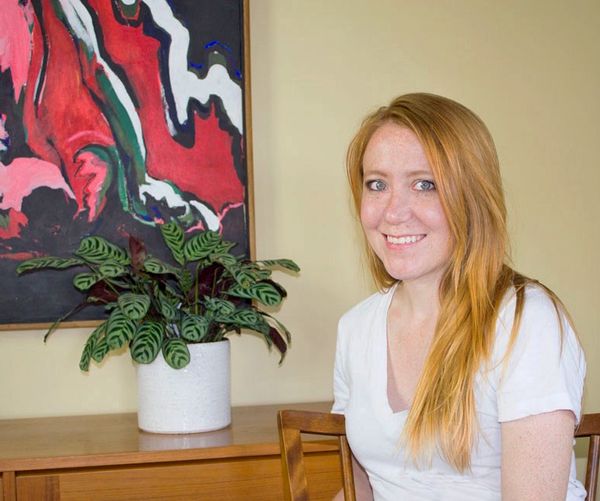 Where is home? Chesterfield, New Hampshire.
What do you do? I run an online Etsy shop where I sell an eclectic mix of mid century and vintage furniture and decor.
What are some of your favorite things? I have a love for interior design, anything vintage, yoga, and traveling. I also enjoy listening to old records with my husband and our cat.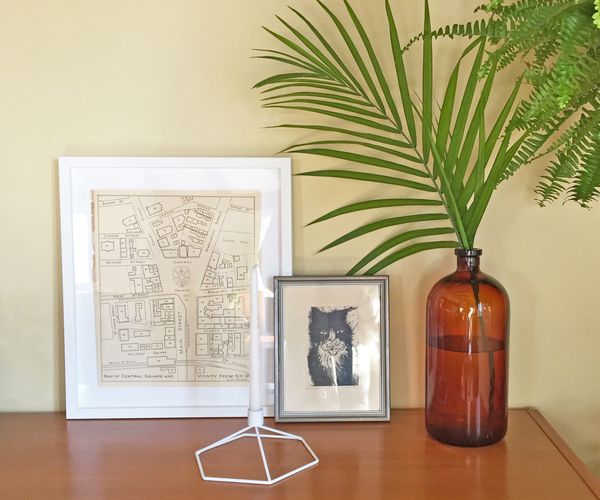 What did you frame with us? I framed an old street map from 1907. I had it float mounted in the Irvine Slim frame as I wanted to show off the age of the map and not hide it. I think it gives it a lot more character that way. I found the map in my Grandfather's things after he passed away, so it is very special to me. Even more special, the street map is from a small town in New Hampshire where he lived most of his life, and I also grew up. I have a lot of great memories visiting him there. I love that I get to honor his memory by having it on display now.
What are you excited to frame next? I am excited to frame more of my husband's photography (we've already sent a few to Framebridge to be framed) who takes interesting photos as a hobby while we travel.
---
Thanks, Sarah! We're so happy your Grandfather's map has been given new life in your home.