My Story: First Art Purchase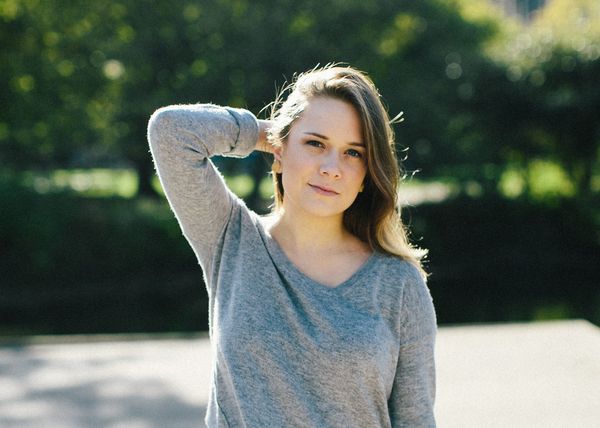 Who? Nicole Tone, Interior Designer and Framebridge customer.
Where is home? Chicago, Illinois.
What do you do?I'm an interior designer.
What are some of your favorite things? Silk velvets, lazy weekend mornings and a good horror flick.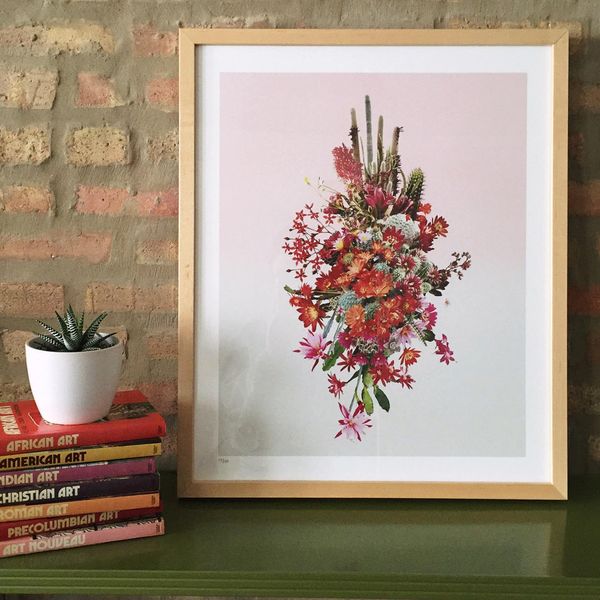 What did you frame with us?
A print of Eulogy by Stephen Eichhorn, a Chicago based artist who's work I am completely infatuated with. I picked the Marin frame, because of the lightness and simplicity of the wood. The print itself is extremely vibrant and detailed, so I felt that the simple natural grain and light tone would do a good job of containing the chaos within the frame.
Why is it special to you?
It is the first large piece of art that I have specifically sought out as opposed to casually acquiring from a friend or thrift store. I also have a slight obsession with plants/flowers and their forms, so it's really great to have a piece that displays those things in such an architectural way!
What are you excited to frame next?
I am excited to frame some large scale photos my husband took of the incredible street art in Chicago, along with some landscape and wedding photos.
Thanks, Nicole! We loved hearing about Nicole's support for local artists. Do you have a cool local artist you love? Share with us in the comments!