My Story: Calligraphy Inspiration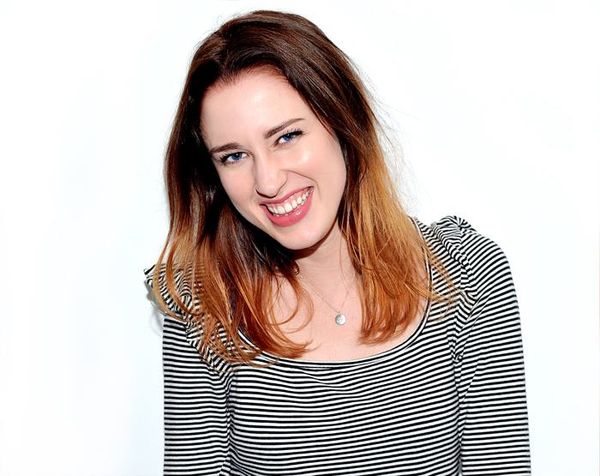 Who? Katherine Sherrie.

Where's home? Having spent most of my childhood in Sydney, Australia, I will always call it home. For the past year and a half though, I have been living in Dallas. I relocated here to be with my Texan girlfriend of 4 years after an extended period of long distance!

What do you do? I work for a small social media agency here, as a Social Engagement Manager. I work with clients to help them connect to their customers and prospects across the social web - whether it's for brand awareness, lead generation or customer care. Or as I explain to my parents, I get paid to tweet all day! :)

What are some of your favorite things? I love, in no particular order: hot cups of tea, exploring Dallas' latest restaurants, penning handwritten letters, reading, cooking, fostering abandoned animals and long walks.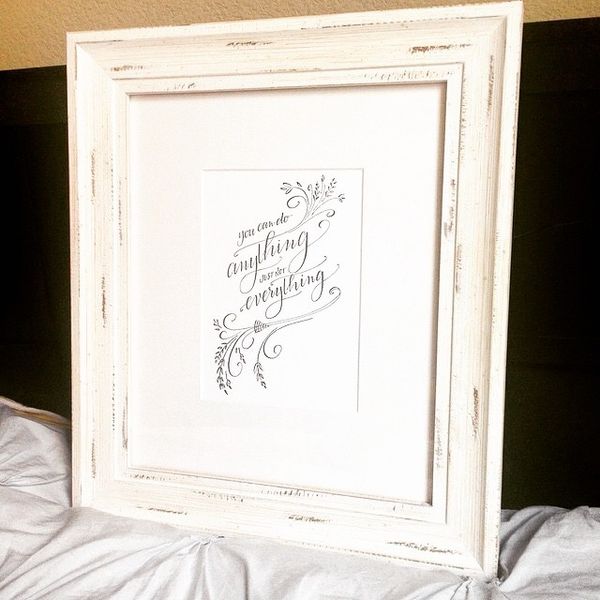 What did you frame with us? I framed a beautiful Design Rootsprint that reads "You Can Do Anything Just Not Everything". I discovered the artist, Heather Bloem through Instagram, and admired her work for quite a while before deciding on this particular sketch. She runs calligraphy classes which I am hoping to get the chance to attend at some point!

Why is it special to you? The print is a special one because it reminds me that we have to remember what's important to do, rather than trying to achieve every possible thing. Whether it's at work, at home or in our communities, it can be easy to feel overwhelmed with the influx of information and notifications coming at us 24/7. I love that it reminds me that I can do anything, but I have to have to focus - if I get too wrapped up in the periphery or over-commit, I do myself no favors! My frame print is now hanging in my office at work, so I can glance at it any time during the day.

What are you excited to frame next? Next on the list is one of Lily and Val's chalk lettering prints. I am thinking one of her distinctive Fall-themed pumpkin prints will look great on the coffee table this coming season!
---

Thanks, Katherine! We love Katherine's positivity and inspiring typography print. Check out some more frame worthy quotes here.