My Story: Anniversary Art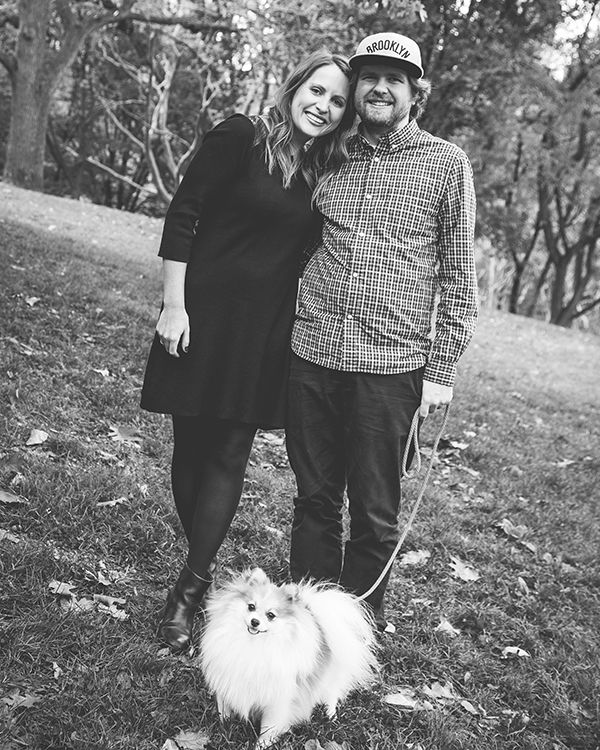 Where is home? Brooklyn, NY with my husband, Ricky, and our puppy Pomeranian, Gif.
What do you do? I'm the Lead Designer at a tech startup called Datalot. I also own a 3D printed limited edition jewelry company called Mynlyn.
What are some of your favorite things? There's nothing like creating a space you call home with things you love. For me this includes good, clean design, beautiful works of art, fresh-cut flowers, and my favorite puppy Gif (who is basically our first born).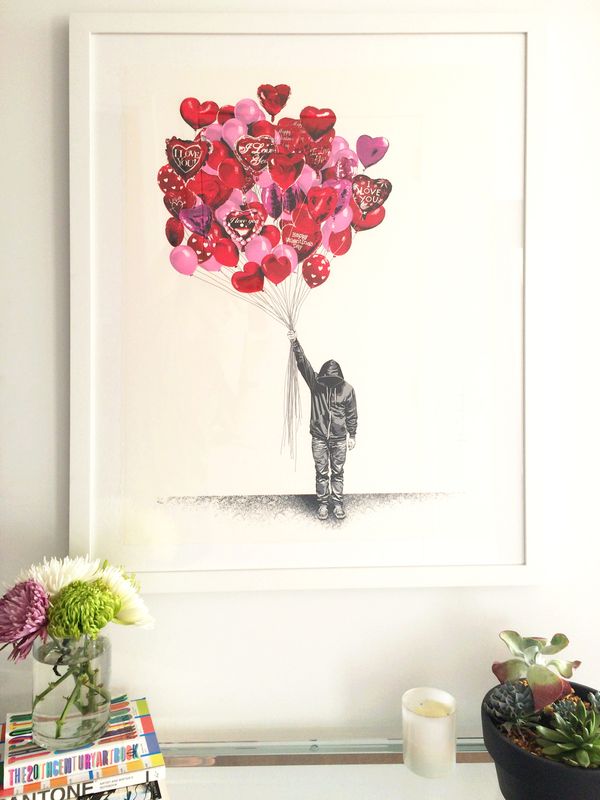 What did you frame with us? We framed a Mr. Brainwash print, Love is in the Air. Mr. Brainwash is an LA-based street artist best known for the Banksy-directed film, Exit Through the Gift Shop.
Why is it special to you? Every year for my husband's and my anniversary we get an original work of art. We have been married 7 years as of June, 2015, so the art work is adding up! This is a special tradition for us and we always look forward to finding a piece of art together every year.
Which frame style did you choose? The Irvine frame! I love this frame because it's classic and sleek yet doesn't take away from the work of art. It's hanging in our entryway for now, but we like to switch things up every so often!
What are you excited to frame next? We recently got a Space Invader screen print and are excited to use Framebridge again. There are so many good frame options though, we are still trying to make up our mind!
---
Thanks for sharing, Hannah! Your anniversary tradition must have your walls full of personality. Remember: don't hesitate to use our Designer's Choice option if you have trouble picking a frame for your art. Our designers are happy to recommend their top four picks!