My Story: Office Inspiration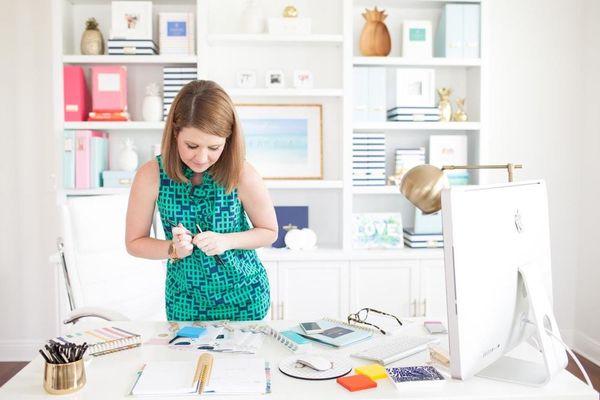 Who: Emily Ley, creator of the Simplified Planner and Framebridge customer
Where is home? Sunny Tampa, Florida. I've been a Florida girl my whole life.
What do you do? I'm a designer, the creator of the Simplified Planner (a simple, classic agenda for busy women) and a wife and mama.
What are some of your favorite things? I love living in the South. I'm inspired by the sensibilities and traditions here. I love great wine (especially when enjoyed during at-home date-nights with my husband on our front porch). I love being a mama. It's the most exhausting, wonderful thing I've ever done.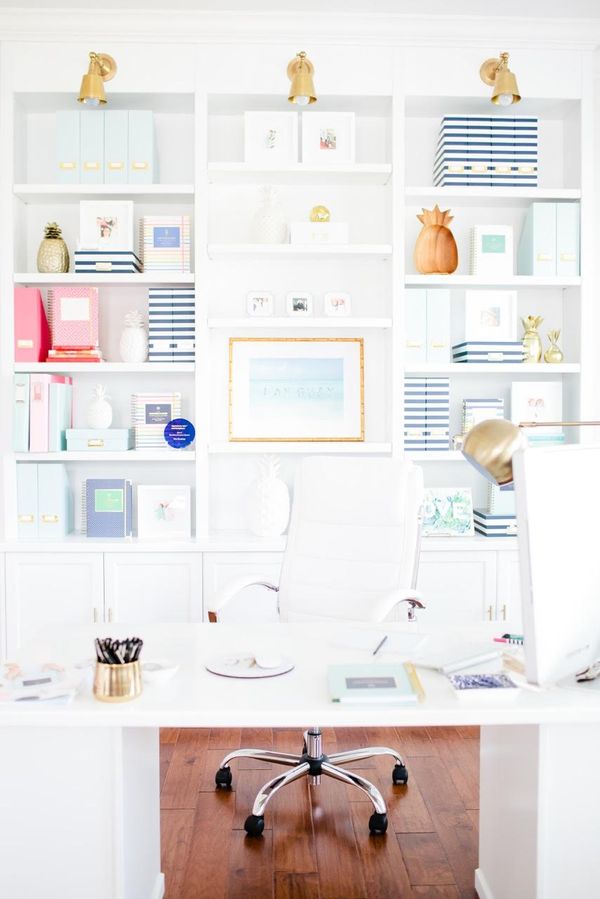 What did you frame with us? Why is it special to you?
I framed a Gray Malin "I am Busy" print from his Up & Away series in the Mandalay frame because it's so classic, but really unique. It's the centerpiece of my home office decor. I chose to build a studio inside my home so that I could be close and accessible to my kiddos. The "I am Busy" print is special to me - it reminds me that being "busy" doesn't necessarily have to mean you have too much work on your plate. I can choose my busy anywhere :) I'd love to be "too busy soaking up some beach time" right about now.
What are you excited to frame next?
We just had family portraits taken of our family of five. After struggling with infertility for many years, I never quite thought we'd be where we are now. Blessings upon blessings with these feisty little ones. I can't wait to frame one of those images for a special little portrait nook in the entryway to our home.
---
Thanks for being so candid with us, Emily. We love the story behind your print, and we're so excited to see what special family photos you frame with us!
Emily's Gray Malin print is the perfect centerpiece for her home office. What inspirational art do you have hanging in your office? Share with us below.