Custom Framing in Kids' Rooms
Framebridge is the easiest, most affordable way to beautifully custom frame art for your kids' rooms! Whether you're looking for the perfect frame for your mini Monet's masterpieces, framing family photos, or framing kid-inspired art from one of your favorite Etsy artists, we have a frame for it.
Check out this inspiration for kids' room-friendly wall decor from some of our favorite bloggers.
Lesley W. Graham's daughters' reading nook is so cozy and cute! We'd love to curl up with a good book in this vibrant nook. We love our white Irvine and antique gold Georgetown frame styles peeking out on the girls' toy shelf.
Plus, what would a reading nook be without a friendly reminder of your ABC's? We think Yes Ma'am Paper + Goods "ABC Print" looks perfect in our natural wood Marin frame style.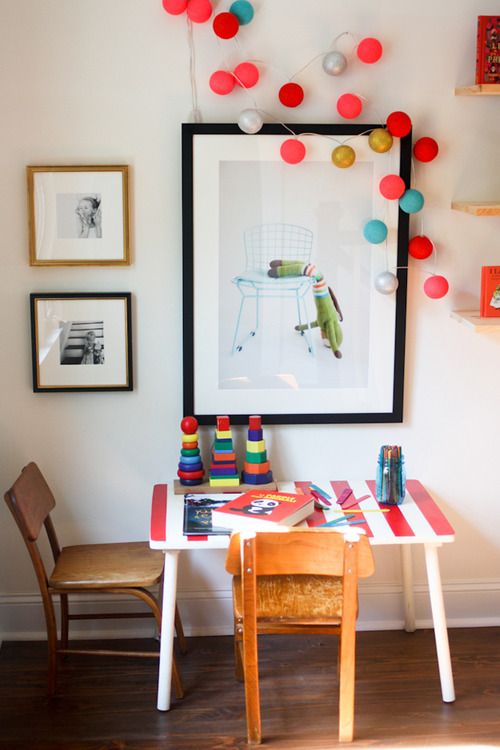 We love Lovely Indeed's bright yellow vintage VW van photo framed in our Sonoma frame style, and we think this eclectic combination of objects (arrows, clipboards, and ukeleles, oh my!) and framed art makes for a beautiful gallery wall for a baby's nursery.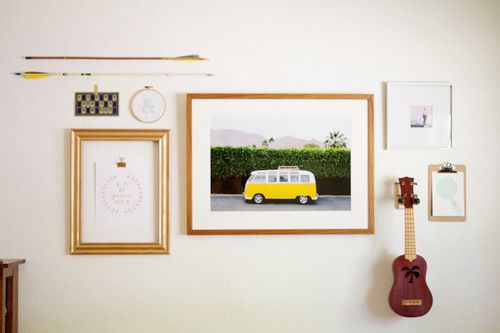 Framing family photos is another surefire decoration that's sure to delight. Let Framebridge print and frame photos of your baby to hang in his or her room. Your little one will love seeing reminders of what he or she looked like as a baby as they grow! Vanilla and Lace's little yawning cutie framed in our clean white Irvine frame couldn't be sweeter.