Get This Look: Cupcakes and Cashmere Gallery Wall
Sometimes simpler really is sweeter. How pretty is this clean and cool family gallery wall from Emily Schuman of Cupcakes and Cashmere? You guys know we love to show off gallery walls with lots of different items and frames and styles, but it really is all about the space. And when we got a chance to chat with Emily about what she was looking for in her bedroom gallery wall she knew she wanted her colorful family photos to take center stage. So... clean white gallery frames and Framebridge gallery wall designer, Jen, to the rescue.
Here's how you can get this look for yourself.
---
Emily chose to design her wall using our Irvine Slim frame style with standard white mats. Below we've listed the approximate photo measurements for each image she framed, and the corresponding Framebridge size category. More on that here.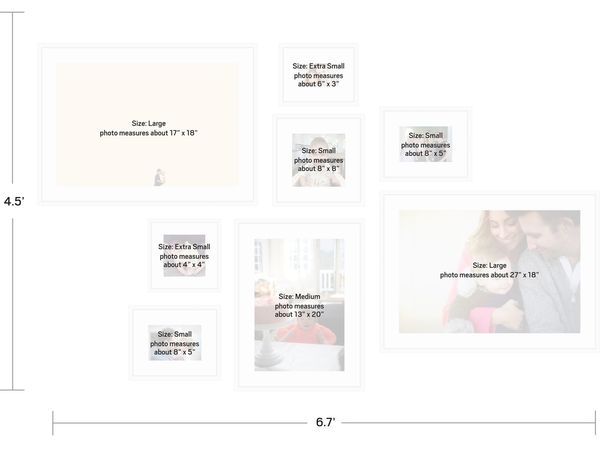 Let's break that down before you start searching for the perfect pics:
Extra Small and Small: Think Instagram photos that always make you smile.
Medium: Think iPhone photos you love - those beauties can actually be blown up pretty big and still retain their crispness.
Large: Think professional photos.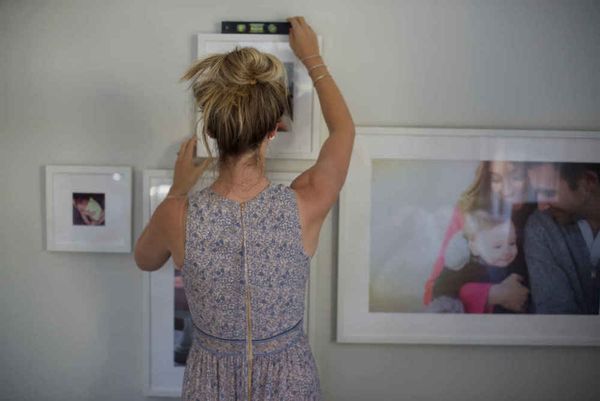 Now, all you have to do is pick your favorites and frame your heart out. Keep in mind that these measurements are for a section of a wall that is 4.5 x 6.7 feet. If you need help adjusting your layout to fit your space and photo dimensions check out our gallery wall service.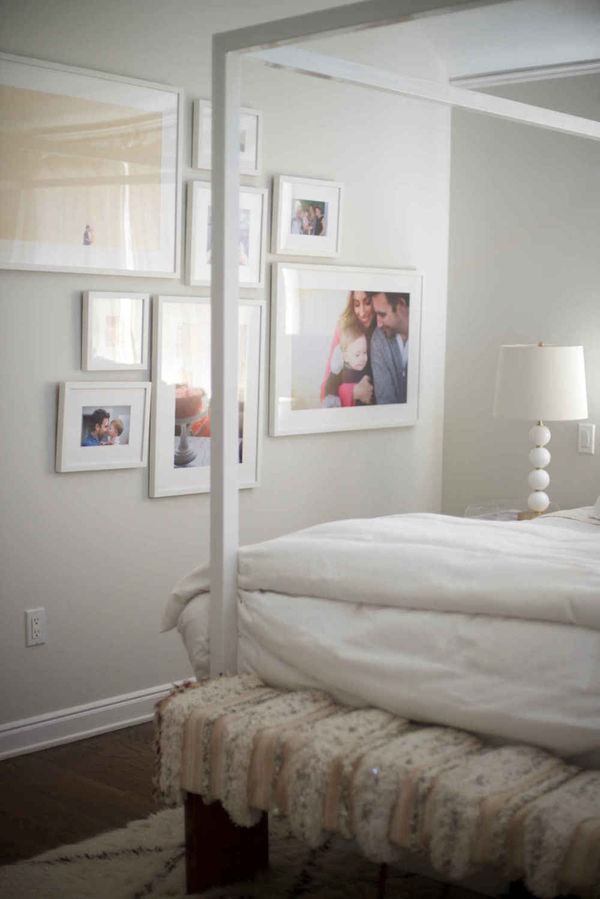 For just $99 you can work directly with one of our talented designers to bring your story to life. In addition to a design consultation, we'll provide two sets of frame style and layout options, a final hanging and measurement plan, and $50 toward custom framing your wall. All you have to do is hang it. (And we've got some tips for that, too.)
---
What are you waiting for? Frame your heart out.